After a string of BehmorA popular electric drum roaster designed for home use, with variable batch sizes (from 1/4 pound to 1 pound) and a smoke-reduction system. It has been modified and... ...more Roast profileRoast Profile refers to the relationship between time and temperature in coffee roasting, with the endpoint being the "degree of roast". Roast profiling is the active manipulation of... ...more blog posts in which I focus on lighter, faster roasting (see Ethiopia, Burundi, RwandaRwandan coffee was, at one time, rarely seen in the United States as either a Specialty grade or low-end commercial coffee. There simply was not that much coffee... ...more) I was happy to have the opportunity to roast a coffee for espressoA small coffee beverage, about 20 ml, prepared on an espresso machine where pressurized hot water extracted through compressed coffee.: In its most stripped-down, basic form, this is... ...more. I tend to take a much slower roast approach for espresso, pulling back heat in order to extend the roast profile, trading acidic impression for a more developed bittersweetness. Outfitted with manual heat controls that can be dialed back in 25% increments (P5=100%, P4=75%, and so on), the Behmor 1600+ is completely capable of such a task.
This particular FTO Peru lot from Don Rigoberto is a dense coffee that withstands high heat, an easy choice for single originSingle Origin refers to coffee from one location, in contrast to blended coffee. This term is particularly useful in discussing espresso, since most commercial espressos are made from... ...more ("SO") espresso. I've roasted it on the Quest M3s and found that extending the time between just before 1st C to finish pulled out a balanceSuggests a harmony and proportion of qualities, and implies mildness since no one quality dominates.: Balance is both an obvious and slippery taste term. It implies a harmony... ...more of sweetnessSweetness is an important positive quality in fine coffees, and is one of five basic tastes: Sour, Sweet, Salty, Bitter, Savory (Umami). In coffee, sweetness is a highly... ...more and chocolate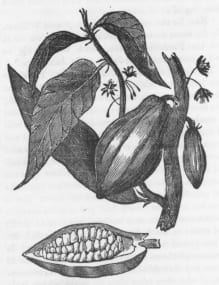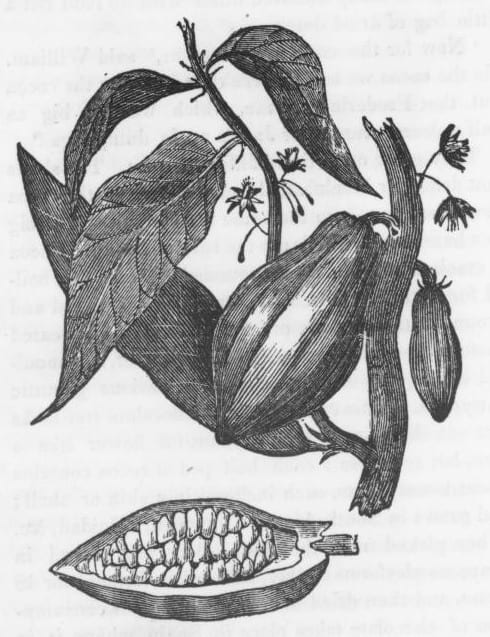 A general flavor or aroma term reminiscent of chocolate. But what type? Usually described with more specifics.: Chocolate is a broad, general flavor or aroma term reminiscent of... ...more roast tones – two fundamental characteristics for a tasty, dark-roasted espresso.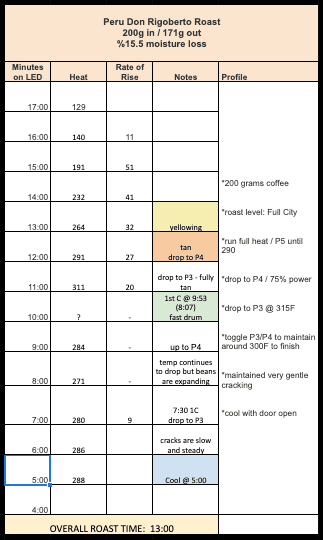 For this Behmor Espresso Roast Profile, I settled on 200g for my roast batchOne of the most important variables in roasting coffee, the weight or volume of the coffee being put in to the roaster will dramatically affect the outcome of... ...more size, partly to slow roast progression. But also, dialing in my espresso grinder usually means blowing a couple shots (sometimes more!), and I wanted to be sure I had coffee leftover to enjoy!
Starting with full power (P5/100%), my rate of rise moved steadily upward for the first several minutes but then slowed down more than I'd hoped right around 7 minutes. I dropped the temp a little too early, and at P3/50%, perhaps a bit too much. Nevertheless, the roast didn't seem to stall out, even though the plummeting temperature readings over the next 3 minutes might lead you to believe otherwise.
We've covered this in other posts, but the Behmor temperature readings are misleading if you don't understand their function. The "B" reading doesn't represent actual "bean temp" like you might see in a production roaster, or on either of our Quest M3s or Bullet R1 roasters. It's stated clearly in the A/B Temperature Reading FAQ that you should expect temperature readings to differ from one machine to the next and that the thermistor numbers are most useful to "illustrate the rise and fall for [roast] patterns only".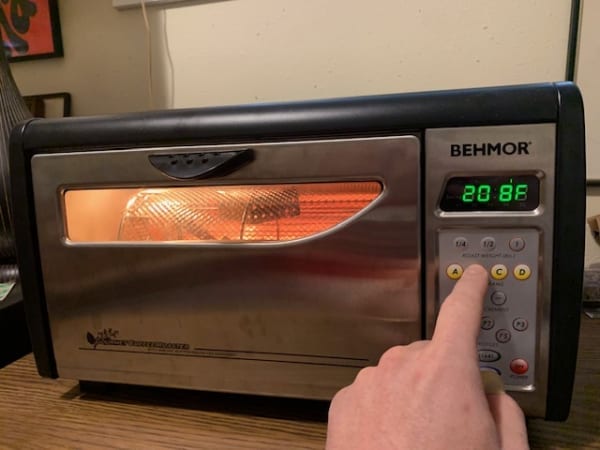 The Behmor doesn't have a sensor that touches the actual bean mass. but rather, the sensor placement reads the temperature at the back right wall of the roasting chamber and is affected by factors such as bean mass and airflow for example. Next time you roast in manual mode, watch the temperature progression slow down considerably when the fan kicks in part way through the roast (at 7:30 when roasting with the 1LB setting – which also helps explain my slowdown shortly after the 7 minute mark!).
I know I'm getting a bit off topic here, but I think it helps to keep in mind that these roasting blog posts are less about replicating my roasts, and more about informing your expectations for how the different coffees handle in the Behmor and how they might taste given a general set of roasting parameters.
So how does it taste?
This particular PeruPeruvian coffees have Central American brightness but in a South American coffee flavor package overall. The good organic lots do have more of a "rustic" coffee character.: Organic... ...more makes such an chocolatey espresso shot. BittersweetBittersweet is from the language of chocolate, and describes the co-presence of positive bittering compounds balanced by sweetness. It is directly related to caramelization, but has inputs from... ...more flavors are the first cup characteristics I pick up on at this roast level, a sturdy construct of lightly sweetened chocolate and bittering roast tones, a dusting of cinnamon powder in the finishSimilar to aftertaste, but it refers to the impression as the coffee leaves the palate. Aftertaste is the sensations gathered after the coffee has left the mouth. We... ...more. Espresso cools quickly, and by the second sip sweet nut tones come into view and I'm left relishing creamyCreamy is a mouthfeel description indicating thickness and soft, rounded texture. See also buttery. ...more flavors of macadamia nuts dripping with dark chocolate. The flavors will no doubt hold up to steamed milk and the silkyA mouthfeel description indicating a delicate, light, elegant softness and smoothness. Usually refers to a lighter body than terms such as velvety, or creamy. ...more bodyAssociated with and sensed by mouthfeel, body is sense of weight and thickness of the brew, caused by the percentage of soluble solids in the cup, including all... ...more of my ristrettoA smaller version of espresso where extraction is restricted is called a Ristretto. While espresso averages 20 ml, a ristretto is 15 ml. ...more shots should keep the milk afloat as a stout would lager in a "Black and Tan".
When it's all said and done, what started as a less than ideal roast ended with an espresso shot that exceeded my expectations. It just goes to show you that starting off with a good ingredients does a lot to set you up for success.
Check out our full review of Peru FTOFTO is shorthand for a coffee that is certified as both Fair Trade and Organic. ...more Utcubamba Don Rigoberto on Sweet Maria's and Coffee Shrub