(02/20/12)
In February the harvest is well underway in Central America. New coffees from CA are still a couple months away and it is increasingly harder to find coffees from last year's crops that don't show age. It is the time of year to take a close look at your CA coffees from last year, if you still have some. We've been looking at coffees both on the offerings list as well as coffees that we haven't yet offered in order to check for fadedA general characterization that cup flavors are diminishing in quality due to age of the green coffee, and loss of organic compounds. Before the use of inner lining... ...more cups and age characteristics.
The plus side of this is not just the clearing out of faded coffees, but some coffees that were still showing remarkably sweet and lively like the Tempisque and Carmona Pulcal, as well as an offering from PanamaPanama coffee ranges from medium quality lower altitude farms to those at 1600 - 1800 meters centered in the area of Boquete in the Chirqui district near the... ...more that will launch this week. These CA coffees that are still lively at this time of year are fantastic in EspressoA small coffee beverage, about 20 ml, prepared on an espresso machine where pressurized hot water extracted through compressed coffee.: In its most stripped-down, basic form, this is... ...more as a blend component or as an single originSingle Origin refers to coffee from one location, in contrast to blended coffee. This term is particularly useful in discussing espresso, since most commercial espressos are made from... ...more. These coffees perform really well at Full City and Roasted Coffee Pictorial Guide. ">Full City+City+ roast is an ideal roast level that occurs roughly between 425 and 435 degrees Fahrenheit in many coffee roasters with a responsive bean probe where First Crack... ...more, which I know is not the most popular at the moment, but the right coffee at this roast level is a real treat. The right coffee at this roast level will show bittersweetBittersweet is from the language of chocolate, and describes the co-presence of positive bittering compounds balanced by sweetness. It is directly related to caramelization, but has inputs from... ...more cocoa and candy sweetnessSweetness is an important positive quality in fine coffees, and is one of five basic tastes: Sour, Sweet, Salty, Bitter, Savory (Umami). In coffee, sweetness is a highly... ...more in the long finishSimilar to aftertaste, but it refers to the impression as the coffee leaves the palate. Aftertaste is the sensations gathered after the coffee has left the mouth. We... ...more with spice and almond notes.
I recently did some roast experiments for an article published in the Sweet Maria's Library looking specifically at roast development between first and second crackAfter First Crack, a roast reaction around 440 to 450 degrees that is distinguished by a snapping sound. Second Crack is the second audible clue the roaster-operator receives... ...more. The roasts for the experiment were all taken to the back edge of Full City, and show a very interesting picture of the development of sweetness, bodyAssociated with and sensed by mouthfeel, body is sense of weight and thickness of the brew, caused by the percentage of soluble solids in the cup, including all... ...more, and acidity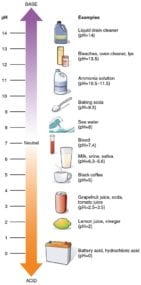 Acidity is a positive flavor attribute in coffee, also referred to as brightness or liveliness. It adds a brilliance to the cup, whereas low acid coffees can seem... ...more in the cup. I would really love to hear your thoughts on these experiments and to hear some results if anyone else has done a similar experiment. One thing that I think this really shows is both where under-development and over-development occur, but also that there is a range for positive roast attributes depending on what you're looking for in the coffee. I truly believe that there is no perfect roast for any particular coffee, as much as I believe that you should never judge a coffee simply on one roast of it.
Here is the link: http://www.sweetmarias.com/library/node/2934