Sept. 28, 2017
East African espressos aren't for everyone. I get it. The acidity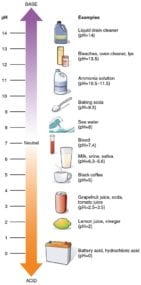 Acidity is a positive flavor attribute in coffee, also referred to as brightness or liveliness. It adds a brilliance to the cup, whereas low acid coffees can seem... ...more level of washed Kenyas and Yirga Cheffes can be overwhelming, especially when roasted anywhere north of Full City+City+ roast is an ideal roast level that occurs roughly between 425 and 435 degrees Fahrenheit in many coffee roasters with a responsive bean probe where First Crack... ...more. Of course, there are exceptions to this rule, and when it comes to espressoA small coffee beverage, about 20 ml, prepared on an espresso machine where pressurized hot water extracted through compressed coffee.: In its most stripped-down, basic form, this is... ...more, our recent arrival Ethiopia Sidama Nansebo is an Ethiopian single originSingle Origin refers to coffee from one location, in contrast to blended coffee. This term is particularly useful in discussing espresso, since most commercial espressos are made from... ...more (SO) espresso worth considering.
As brewed coffeeBrewed Coffee refers to all coffee preparations produced by adding non-pressurized water to coffee grounds. Contrasted with espresso coffee, which is produced under pressure, brewed coffee is primarily... ...more, Nansebo stands out. It has some of the hallmark characteristics of Sidamas – foral, stone fruit, citrus and more – but in lower volume than others on our list. But what really stood out is your ability to easily manipulate the cup characteristics with roast development, taking a bright, citric cup, to a muted, bodied and incredibly honey-sweet coffee with just a few shades of roast development. Add to this versatility big bodyAssociated with and sensed by mouthfeel, body is sense of weight and thickness of the brew, caused by the percentage of soluble solids in the cup, including all... ...more regardless of roast level, and you have a great SO espressoShort for Single Origin espresso, meaning using one origin specific coffee to make espresso, as opposed to using a blended coffee. ...more candidate.
For the sake of showcasing this flavor shift by roast development, I roasted one batch to City+, and the other a stretched Full City ("stretched" meaning I drew out the time after first crackFirst crack in one of two distinct heat-induced pyrolytic reactions in coffee. It is distinguished by a cracking or popping sound in the coffee, and occurs between 390... ...more by dropping heat in order to develop sweetnessSweetness is an important positive quality in fine coffees, and is one of five basic tastes: Sour, Sweet, Salty, Bitter, Savory (Umami). In coffee, sweetness is a highly... ...more). I'm roasting in a Quest M3s sample roaster with a batch size of 85 grams, and using only airflow adjustments to influence roast development (you can read more about that on our Shrub site, here).
My City+ roast had a first crackAn audible popping sound heard during roasting. In coffee, one refers to "first crack" and "second crack," which come from two different classes of chemical reactions.: An audible... ...more (1C) time of 6:15, temperature of 396F, and finishSimilar to aftertaste, but it refers to the impression as the coffee leaves the palate. Aftertaste is the sensations gathered after the coffee has left the mouth. We... ...more time of 9:00 minutes, temp 419F. Full City roasting was achieved with a 1C time of 6:05, temp 395F, and finish time of 9:40, 428F. I maxed airflow across the drum at the beginning of 1C, a minute sooner than the City+ roast, in order to draw out sweetness and mute perceived acidity.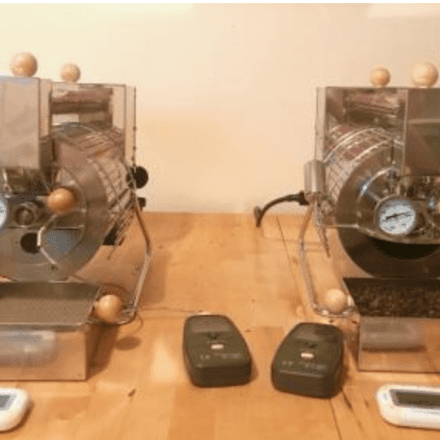 my "double-barrell", two Quest M3s sample roasting home setup
I used the Flair Portable Espresso Maker for pulling the shots. I know, small basket, no boiler to regulate temperature…how can you pull a good shot on that? Well, we've used one of these for a few months now, doing enough side-by-side testing with a Rocket Evoluzione can honestly say that with proper preparationPreparation refers to the dry-milling steps of preparing coffee for export: hulling, grading, classifying, sorting.: Preparation refers to the dry-milling steps of preparing coffee for export: hulling, grading,... ...more, the Flair is capable of producing impressive results. Our staff are continually wowed by our ability to yield good espresso extractionRefers to the process of infusing coffee with hot water. Hot water releases or "extracts" the flavor from the roasted, ground coffee. The term is used mostly with... ...more with this little machine, and it's certainly suitable for the purpose of this blog post!
All shots were pulled with 15 grams of coffee going in, and though I did not weigh the volume of extracted coffee coming out (it's hard to fit my medium-sized scale in the space under the Flair brew head), I have in the past and am generally in the 17 – 20 gram range.
City+
Shot 1: – Pulling shots on the shorter side (<15 grams) yields mouth puckering results. I enjoy ristrettoA smaller version of espresso where extraction is restricted is called a Ristretto. While espresso averages 20 ml, a ristretto is 15 ml. ...more shots myself, but this was much too short for me, and actually an accident of my grind setting being too fine! Concentrated citric brightnessA euphemistic term we use often to describe acidity in coffee. A bright coffee has more high, acidic notes. : A euphemistic term to describe acidity in coffee.... ...more is way out front, and any other flavor notes are difficult to parse out. It's creamyCreamy is a mouthfeel description indicating thickness and soft, rounded texture. See also buttery. ...more in texture for sure, but any actual flavor notes are difficult to focus in on through a dominant and lingering metallic taste.
Shot 2: – The parameters of my second attempt were much more in line with what I'm used to. I probably pulled close to 20 grams of espresso over the course of 30 seconds, steady pressure applied to the lever the entire time. Still bright from the outset, the tart flavors that followed were like underripe Naval orange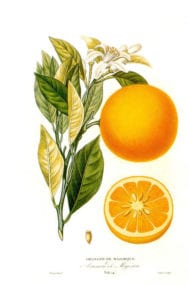 Orange aromatics and flavors are prized in coffee, whether they take the form of sweet orange flesh and pulp, or orange peel. Orange flavors or aromatics can range... ...more, lemon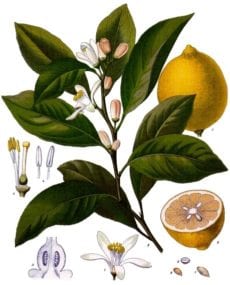 Lemon notes, as well as other related citrusy flavors or acidities, are prized in coffee. These usually express themselves as a bright accent in the cup, or aromatic... ...more bar, and a hint of unsweetened cranberry juice. A chocolate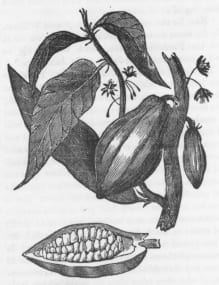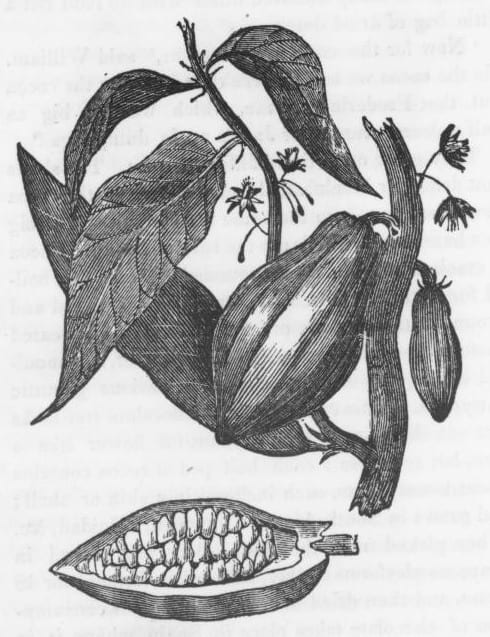 A general flavor or aroma term reminiscent of chocolate. But what type? Usually described with more specifics.: Chocolate is a broad, general flavor or aroma term reminiscent of... ...more cookie flavor comes into the play partway into the sip, giving off a mix of chocolate and lemon wafer cookies. A perfumed floral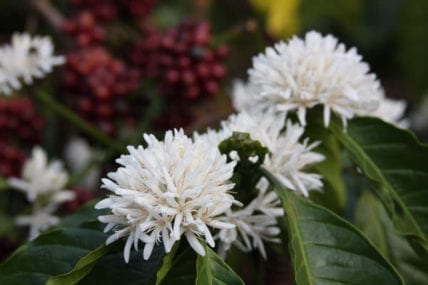 Floral notes in coffee exemplify the connection between taste and smell. Describing the taste of a specific flower is near impossible...we always default to "it tastes like it... ...more note pushes through in the aftertasteAftertaste refers to lingering residual sensations in the mouth after coffee has swallowed. It might be distinguished from "finish" which is the final sensations of the coffee while... ...more too, and then quickly disappears.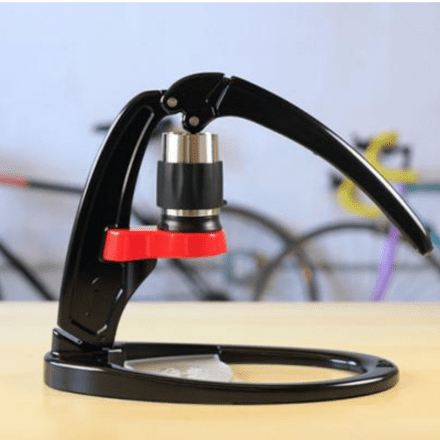 the Flair portable espresso maker – aluminum body + steel brewing chamber = portable and functional espresso machine!
Full City
Shot 1: – The volume yield on my initial shot was on par with my 2nd shot of the lighter roast, building an extremely creamy mouthfeelHow a coffee feels in the mouth or its apparent texture, a tactile sensation : A major component in the flavor profile of a coffee, it is a... ...more and each small sip produced an overwhelming amount of flavor. There's a tangyAn adjective modifying a flavor descriptor, describing a sharp effect; tangy citrus, tangy bittersweet flavor, tangy green apple. ...more orange flavor at the top of the taste, but is much more a precursor to an expansive flavor matrix loaded with dark fruit and chocolate characteristics. The flavors unfold as you move through each drink: first dark orange, then blueberry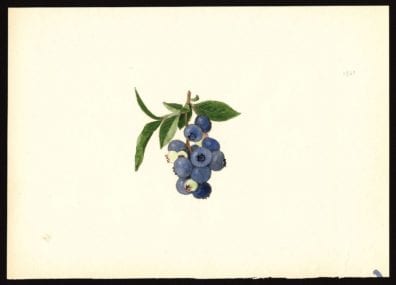 Blueberry flavors in coffee take different forms. Dried blueberry was something we first encountered in natural Harar coffee from Ethiopia. It seemed to be most potent in fresh... ...more, cranberry lambic, stone fruit nectar, and a ribbon of dark chocolate threaded through each layer, and a sort of mortar to this complexThe co-presence of many aroma and flavor attributes, with multiple layers. A general impression of a coffee, similar to judgments such as "balanced" or "structured" ...more flavor compound. An accompaniment of honeyed sweetness is also memorable, as are bitter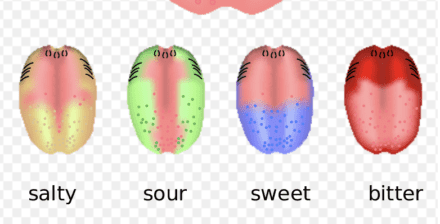 Bitterness is one of 5 basic tastes: Sour, Sweet, Salty, Bitter and Umami (savory flavors). There are many types of bitterness, hence not one avenue to tracking down... ...more to sweet cacao flavors that seem to expand the longer you savor them. A full 2 minutes later and I'm still tasting bittersweetBittersweet is from the language of chocolate, and describes the co-presence of positive bittering compounds balanced by sweetness. It is directly related to caramelization, but has inputs from... ...more chocolate, a wisp of unsweetened baking cocoa shows just before the cup flavors disappear entirely.
Shot 2: – I found the previous shot to be delicious, but surprisingly non-jarring acidity-wise, and I thought I'd see how much of that I could push to the front by pulling a shorter volume over the same amount of time. I was surprisded to see that at this roast level, the citrus appeal found in the first shot was nearly lost altogether. There were faint berry tones mixed in with much more dominant cocoa roast tones, and a savory miso flavor. Like my first accidental ristretto shot of the City+ roast, metallic flavors were also a bit strong, killing any real enjoyment for me.
In short, Nansebo can bear citrus flavors and acidic impressions in titanic proportion when roasted light. It's a big bodied coffee to begin with, and light roasting does little to hinder this, so it's a great option for those who enjoy light roasted espresso as well as SO espressos from EthiopiaEthiopia, formerly known as Abyssinia, or a coffee cultivar: Ethiopia, or more specifically the Empire under Haile Selassie,  was known as Abyssinia. The name is Latin, derived from... ...more. Just a couple shades darker and the sweetness really opens up, honeyed and resonant, as do more dark fruitedIn some coffee taster's lexicon, "fruity" means the coffee is tainted with fruit, and "fruited" means a coffee is graced by positive fruit notes. We don't exactly see... ...more allusions. Citrus notes still show, but in much lower intensityWe have a simple scale to rate intensity in our coffee reviews, from Mild to Bold. Low intensity does not mean low quality!: We have a simple scale... ...more – i.e. in flavor but less so acidity-wise. I found more berry and stone fruit flavors in our Full City roasts, as well as deliciously bittersweet cocoa flavors. Overall Nansebo is incredibly versatile, a great dual-use coffee option, and definitely worth considering by those looking for an entry to East African espresso.
You can read more about Ethiopia Sidama Nansebo as well as place an order for it HERE.