Roasting Coffee with a Thrift Store Popcorn Popper
Tom steps through the basics of air popcorn popper roasting …using the popper he found in the thrift store for $3 in the previous video.
The West Bend Poppery II can usually roast coffee quite well, without any modifications. Of course, you can go nuts, tap into it, with probes and control it from your computer via Arduino. But this is just about roasting with a basic used electric air popper as is ….
This coffee roasting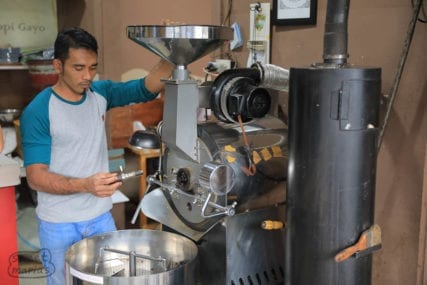 The application of heat to green coffee seeds (beans) to create palatable material for brewing a great cup!: Coffee roasting is a chemical process induced by heat, by which aromatics, acids, and other flavor components tutorial is basic, but you can find the level that works for you in home roasting … both in terms of time and effort, and also money! Air Popcorn popper roasting is super cost-effective and has good results!
You might want to check out this article too: Need a Visual Guide to Determine Coffee Roast Color?