For some of us, blending coffee is a regular part of our production schedule. Whether blending for espressoA small coffee beverage, about 20 ml, prepared on an espresso machine where pressurized hot water extracted through compressed coffee.: In its most stripped-down, basic form, this is a working definition for espresso: A small, drip or full immersion it calls for some thought and strategy. It can be a challenge to use coffees that are available in stock, choose new ones, and decide how to showcase them in a blend. What do we do when coffees are no longer available for the blends that we want to produce? Should we pre-blend or post-blend? Can this blend also work for espresso? It comes down to what our intentions are with the blend and if we can succeed in fulfilling those intentions. It's not a secret that coffee blends were once–and may still be for some–a way to get rid of coffees quickly. Perhaps a coffee wasn't selling as fast as we thought and is showing age. Maybe you realized that your customer base prefers a blend to a single originIn coffee talk, it refers to a coffee-producing region or country; such as, "I was just at origin." Of course "Origin" for most product we use is not a beautiful farm in a temperate climate, coffee they can't pronounce. While some roasters don't practice blending within their lineup, others revel in it.
One can't deny that coffees continue to improve with the quality and dynamics they can offer. This improvement in quality begs for a revisit with blending and the possibilities in creating a blend.
A warehouse full of Bay Area (and beyond) coffee roasters shared an open discussion about blending on November 14th here in Oakland. Chris Schooley and Danny Goot of Sweet Maria's/Coffee Shrub headed up the event by talking about common concerns and issues with blending. Not only was it a fun topic that doesn't get much attention, but also an excellent excuse to get us all together.
Everything was cupped blind, with the first round between two different angles of producing a blend: pre-blending vs. post-blending. Danny set out a blend that was created as a dual-purpose blend (batch or pour over and espresso). The blend consisted of 1 part GuatemalaGuatemalan coffee is considered a top quality coffee producer in Central America. Due to our proximity to Guatemala, some of the nicest coffees from this origin come to the United States. : Guatemalan growing regions, 2 parts washed Western Ethiopia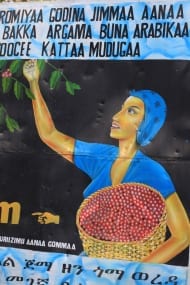 Ethiopia is the birthplace of coffee: it is in the forests of the Kaffa region that coffee arabica grew wild. Coffee is "Bun" or "Buna" in Ethiopia, so Coffee Bean is quite possibly a poor and 1 part dry-processed Southern Ethiopia. This also gave the opportunity to throw another curve ball in the mix with two different types of processingThe removal of the cherry and parchment from the coffee seed.: Coffee is either wet-processed (also called washed or wet-milled) or dry-processed (also called wild, natural or natural dry, and we abbreviate it DP sometimes). methods. Although there were differences between the two approaches, there was agreement that the two had a lot in common. The pre-blend showed heftier bodyAssociated with and sensed by mouthfeel, body is sense of weight and thickness of the brew, caused by the percentage of soluble solids in the cup, including all organic compounds that are extracted from brewing, a well-rounded chocolate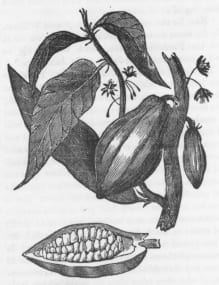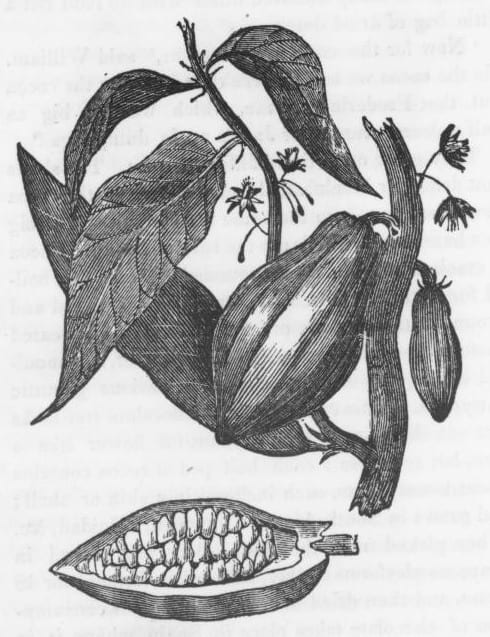 A general flavor or aroma term reminiscent of chocolate. But what type? Usually described with more specifics.: Chocolate is a broad, general flavor or aroma term reminiscent of chocolate. But what type? There are so finishSimilar to aftertaste, but it refers to the impression as the coffee leaves the palate. Aftertaste is the sensations gathered after the coffee has left the mouth. We combine these to form the "final flavor, while the post-blend was a little brighter but thinner. They were both sweet and represented the individual coffees well. This blend obviously had dynamics that could be approached in several different ways.

First round cupping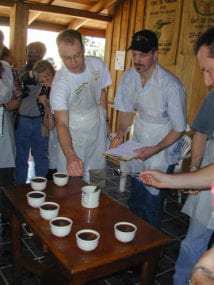 Cupping is a method of tasting coffee by steeping grounds in separate cups for discrete amounts of ground coffee, to reveal good flavors and defects to their fullest. It has formal elements and methodology in set up. Pre vs. Post blending.

Joe and Nicholas. Get up in there Joe!
The second round of blind cupping was a lineup of 5 different blends brought by 5 different roasters. The objective here was to cup each coffee, critique, and talk about what we found in each cup. We discussed one coffee at a time and after everyone gave feedback the roaster was revealed. They spoke of their intention behind the blend and answered any questions that came up. This exercise was very helpful in inspiring new ways to approach blends and gave some fresh perspectives on blending.

The exclusive yellow cupping table.

Round 2
Having open discussions like this is such an instrumental way to learn. We can tend to get caught up in the way we do things and often forget why we started doing them in the first place. It might also be time for a change and this kind of forum is a great way to develop different ideas.