(03/24/11)
Newness is happening. We have 2 new offerings and then also a recontextualized offering.
Firstly, we have a special lot for you of…
Papua New GuineaPapua New Guinea (PNG) occupies the eastern half of the island it shares with the Indonesian province of Irian Jaya, part of Indonesia. The two primary areas for coffee production can be grouped roughly as AA Kimel
http://www.coffeeshrub.com/shrub/coffee/papua-new-guinea-aa-kimel
"The Kimel AA comes to life in the wet aroma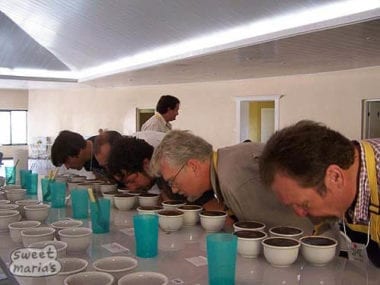 In cupping, wet aroma refers to the smell of wet coffee grinds, after hot water is added. It can involve smelling the "crust" (floating coffee grounds) on the coffee, as well as "breaking the crust",. Adding hot water to the grinds and sweet layers of orange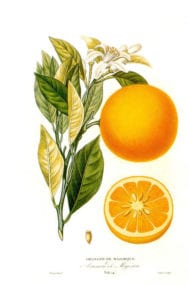 Orange aromatics and flavors are prized in coffee, whether they take the form of sweet orange flesh and pulp, or orange peel. Orange flavors or aromatics can range in degrees of ripeness, which also involves marmalade emerge, with a hint of pear and cinnamon accents. I was impressed how the clean brightnessA euphemistic term we use often to describe acidity in coffee. A bright coffee has more high, acidic notes. : A euphemistic term to describe acidity in coffee. A bright coffee has more high, acidic is stable through all the roast ranges. City+City+ roast is an ideal roast level that occurs roughly between 425 and 435 degrees Fahrenheit in many coffee roasters with a responsive bean probe where First Crack starts in the 395 to 405 degree roast has apple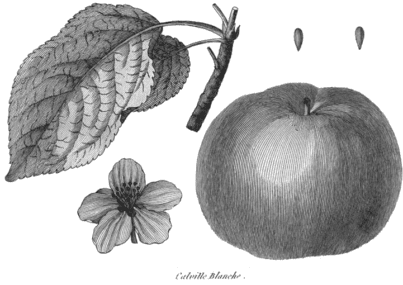 An acid that adds to favorable perceptions of cup quality; malic acid often adds apple-like acidity, and perhaps other taste aspects recalling apples. Malic acid is yet another of the many acids that adds to and apricot flavors as well as floral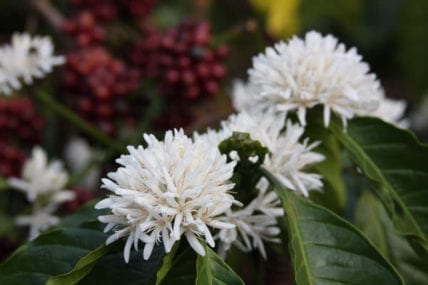 Floral notes in coffee exemplify the connection between taste and smell. Describing the taste of a specific flower is near impossible...we always default to "it tastes like it smells" which, admittedly, isn't the most helpful.  touches (honeysuckle)."
then, we went and took El Papuma from the blends section and added it to the main coffees list. If you don't recall…
Sweet Maria's El Papuma SWPSWP means Swiss Water Process is a patented water filtration decaf method, not a chemical solvent method. The plant is in Vancouver, Canada. Decaf Blend
http://www.coffeeshrub.com/shrub/coffee/sweet-marias-el-papuma-swp-decaf…
"There is no place called El Papuma. The grounds have an interesting sweet-savory scent, with slight plum fruit, BrazilBrazil is a coffee giant . As Frank Sinatra sang, "they grow an awful lot of coffee in Brazil".: Brazil is a coffee giant . As Frank Sinatra sang, "they grow an awful lot of nut, and molasses accents. Adding hot water, the coffee aroma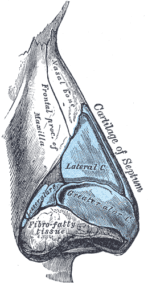 Aroma refers to sensations perceived by the olfactory bulb and conveyed to the brain; whether through the nose or "retro-nasally": The aromatics of a coffee greatly influence its flavor profile and come from the perception is emphatically molasses like, or dark brown sugar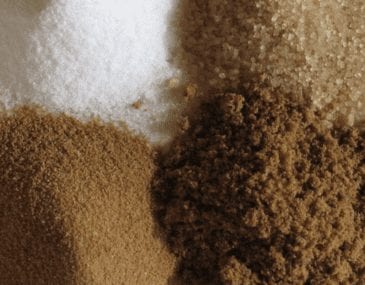 Brown sugar is a type of sweetness found in coffee ...a sweetness characterized by a hint of molasses, yet quite refined as well. Since Brown sugar of the common type is highly refined (made by in the lighter roasts, and apple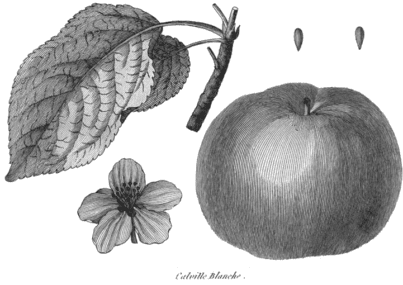 Apple-like flavors in coffee can take on many different forms. The more common ones we use relate to malic acid brightness, which can recall different apple types: green (Granny Smith type for example), red apple and baked peach as well. Darker roasts have a tarryA dark roast-related flavor of pungent, intense bittering roast flavor, reminiscent of the smell of tar. sweetnessSweetness is an important positive quality in fine coffees, and is one of five basic tastes: Sour, Sweet, Salty, Bitter, Savory (Umami). In coffee, sweetness is a highly desirable quality, and the green bean has in the aroma, the smell of burntBurnt flavors in coffee are the result of over-roasting, fast roasting, or roasting in a high-heat environment. This often occurs when the initial roaster temperature when the green coffee is introduced is too high. Usually, sugar and still quite fruitedIn some coffee taster's lexicon, "fruity" means the coffee is tainted with fruit, and "fruited" means a coffee is graced by positive fruit notes. We don't exactly see the difference in terms of these two as well. The cup has a clear sweetness from light to dark roast levels. Apple and melon fruit hints come through in the lighter roast, with a dark cherry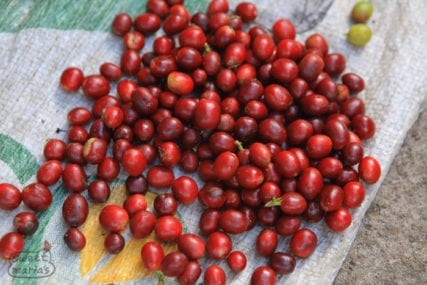 Either a flavor in the coffee, or referring to the fruit of the coffee tree, which somewhat resembles a red cherry.: Either a flavor in the coffee, or referring to the fruit of the coffee note at Full City. I notice that the sweetness and brightness give this coffee a palate-refreshing effect."
Super molasses, for the reals.
And thenly, we added a new Workshop Blend, which we think is fun to have available, the Workshop blends that is. You can find them on the blends page. The link is on the top of the Coffees page at "click here" or you can click here: Blends | The Coffee Shrub http://bit.ly/fylBkq
EspressoA small coffee beverage, about 20 ml, prepared on an espresso machine where pressurized hot water extracted through compressed coffee.: In its most stripped-down, basic form, this is a working definition for espresso: A small Workshop #15 "Les Baxterizer"
http://www.coffeeshrub.com/shrub/blend/espresso-workshop-15-les-baxterizer
" Yes, the master of the easy-going organ sounds and some of the best B-movie soundtracks (Wild in the Streets, Hell's Belles, Dr. Goldfoot and the Girl Bombs!). Anyway, this blend reminds me more of Que Mango and Bugaloo in Brazil. It's is soft and zingy, and it will leave you feeling certifiably Baxterized. I think this blend strikes a nice balanceSuggests a harmony and proportion of qualities, and implies mildness since no one quality dominates.: Balance is both an obvious and slippery taste term. It implies a harmony and proportion of qualities, and perhaps a, still with a floral and citrus accent, but a fairly silkyA mouthfeel description indicating a delicate, light, elegant softness and smoothness. Usually refers to a lighter body than terms such as velvety, or creamy. mouthfeelHow a coffee feels in the mouth or its apparent texture, a tactile sensation : A major component in the flavor profile of a coffee, it is a tactile sensation in the mouth used in."
I laughed hysterically last night reading a recipe for 5 minute drizzle sauce. It's not even that funny when I write it now, but I really couldn't help myself. I'm pretty sure that I put out an acid jazz record called 5 minute drizzle sauce back when that was hip though.