A recent Specialty Coffee Association newsletter article offers an updated picture of the turmoil for Zimbabwe's coffee trade
I remember when I started buying green coffee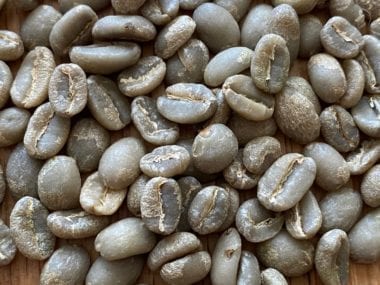 Green coffee refers to the processed seed of the coffee tree fruit. Coffee is a flowering shrub that produces fruit. The seeds of the fruit are processed, roasted,... ...more for Sweet Maria's at our inception, 1997. Zimbabwe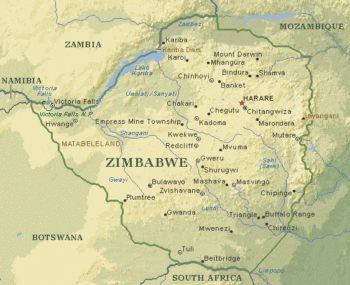 Zimbabwe, formerly known as lower Rhodesia until independence in 1980, has produced great coffee since production was introduced in the 1960s. Like Zambian coffees, these coffees are often... ...more was hailed as one of the better African coffees, less acidic than Kenyas, more balanced than washed EthiopiaEthiopia, formerly known as Abyssinia, or a coffee cultivar: Ethiopia, or more specifically the Empire under Haile Selassie,  was known as Abyssinia. The name is Latin, derived from... ...more coffee … it was special. Then it just seemed to disappear. Of course that's not what happened at all. But to a small-time coffee buyer like myself, who had not yet taken their first "originIn coffee talk, it refers to a coffee-producing region or country; such as, "I was just at origin." Of course "Origin" for most product we use is not... ...more trip", it just seemed to vanish. So I was interested in a newsletter from SCASCA is the newly formed global coffee association for Specialty Coffee. The former organization called SCAA was incorporated into the new group. The main commercial coffee group is... ...more with some fresh perspective on Zimbabwe coffee …
Hanging in the Balance: Zimbabwe's Precarious Coffee Recovery
View this article in its original format on the SCA Web Site.
In the last 20 years, Zimbabwe, formerly one of Africa's most idyllic coffee destinations, suffered a startling collapse in coffee production, milling, brewing, and exports; its coffee mills have all but vanished. RAY MWAREYA and NYASHA BHOBO tell the story of Zimbabwe's coffee collapse and recovery as the country grapples with the legacies of its colonial history.
In the 1990s, Zimbabwe had a superb reputation for producing high-quality arabicaArabica refers to Coffea Arabica, the taxonomic species name of the genus responsible for around 75% of the worlds commercial coffee crop.: Arabica refers to Coffea Arabica, the... ...more. The country´s plantations and exports placed it in that posh circle of KenyaKenya is the East African powerhouse of the coffee world. Both in the cup, and the way they run their trade, everything is topnotch.: Kenya is the East... ...more, Malawi, and Ethiopia, the three global emblems of African coffee. Planting, milling, and export of the crop directly supported up to 20,000 livelihoods, mostly Black laborers, though farms remained overwhelmingly in the hands of white families, says Jaison Songwe, 59, a veteran coffee agronomist for Ranzani Farm in the mountainous and cold eastern highlands coffee belt of Zimbabwe.
Historically, Zimbabwe's coffee plantations have been a prism through which the unequal patterns of land ownership in the country can be viewed. Stretching across 150,803 miles, Zimbabwe is home to nearly 14 million, but 57% of its land is mountainous or home to wildlife parks, rendering it unusable. Importantly, much of this unusable land, which is also drought-prone, was designated as communal dwellings for Black populations, who make up 98% of Zimbabwe's population. These Black communities depend on subsistence agriculture to earn a living and food, but more than half of the available fertile land was controlled by white Zimbabweans of European origin (1% of the population). As a result, white plantation families historically exerted an incredible amount of power in government as job creators, retail food supply chain anchors, and exporters with the ability to bring much-needed foreign currency. As for Black Zimbabweans, this skewed pattern of land ownership has been a source of historical fury and grumbling until a violent grabbing of white-held farms began in 2002.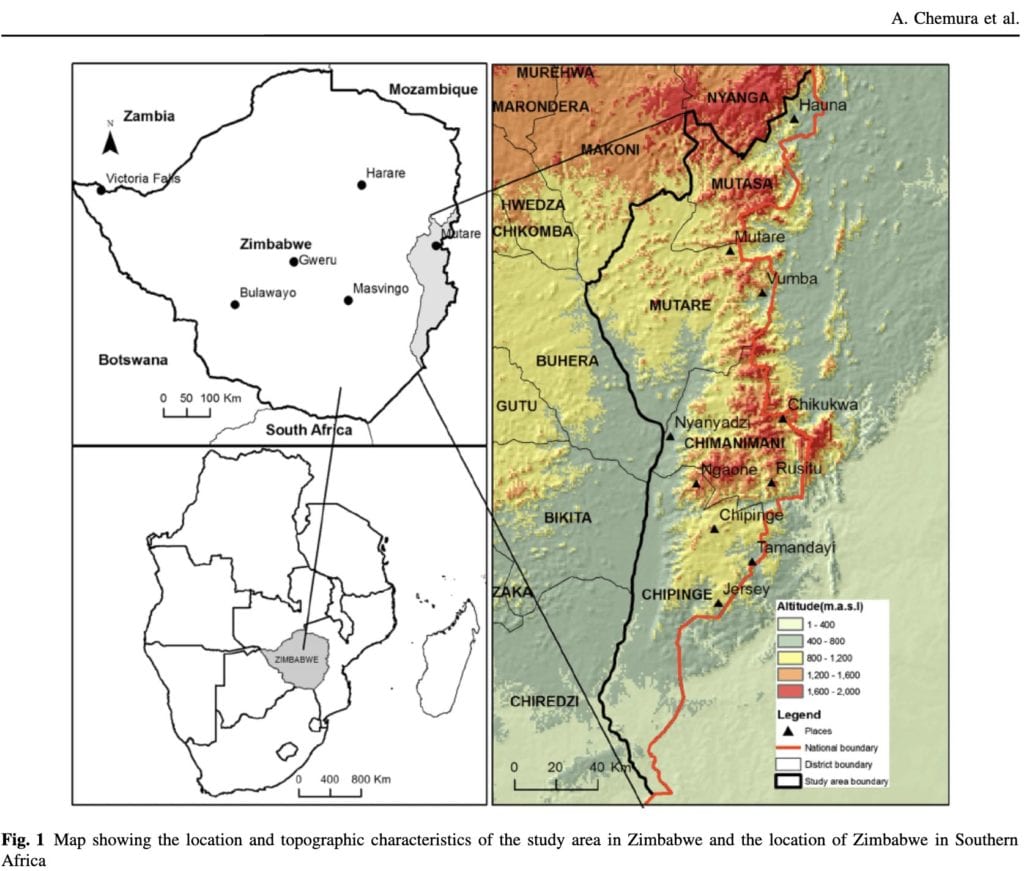 A Cultural Divide
So, although the country's coffee fetched a premium price in cafés as far away as London, domestically in Zimbabwe a mug of coffee represented an emotionally charged racial divide that has flourished in the last 70 years.
"Here´s a riddle. Though committed coffee producers, Zimbabwe by drinking manners is a tea-country and hardly a coffee-sipping nation," says Derren Moyo, an independent sociologist in the capital Harare. "For Blacks to be seen sipping coffee it was and still is frowned upon as a sign of up-class pretension. Coffee for Black Zimbabweans is synonymous with roadside white-tourist cafés, hotelier attitudes. The cue is Blacks are for tea; whites for coffee."
Even today, in Zimbabwe´s roadside gas stations run by global brands, it´s a tall order for drivers to pull up and easily find a hot mug of coffee in contrast to widely available tea and soft-drink offerings.
"Zimbabwe, we are that perplexity," adds Derren, the sociologist, "a major coffee producing nation that has no coffee-drinking culture, unlike say Ethiopians who, it is said, they even mix coffee with beer."
Complete Calamity
So, when a fierce, politically motivated land grab exercise broke out in Zimbabwe in 2000, coffee farms were quickly snatched as trophy assets. The reason for this was twofold: a desire to reclaim a symbol of white-wealth privilege in the country and immediate access to a profitable crop that fetched premium prices in export markets. These "land invaders" also came in two shapes: rural Black families who lived next to white coffee plantations, and who simply made a move to grab their neighbors' farms, and political elites. Both were motivated by, protected by, and pledged allegiance to Zimbabwe Africa National Union Patriotic Front (also called ZANUPF) the Black-led party that has governed Zimbabwe since 1980 after waging a 70s bush war against colonial rule.
"A Black district administrator explicitly told me he´s grabbing my coffee plot and farmhouse in under six days without a court order because he was frank with me: coffee is a trophy crop," recalls John Bergkamp, a white farmer who was evicted from a two hectare plot in east Zimbabwe in June 2003.
Coffee farm seizures then deepened and became brutal in 2005 when mobs allied to the late Zimbabwe president, Mr. Robert Mugabe, descended on Chipinge in eastern Zimbabwe, a picturesque district of neat hills of coffee shrubs and clear water dams that nourish the arabica trees. Shots were fired over some farmers' heads, some farmers were given a day to pack belongings of 30 years, and beatings occurred in the middle of the night. Ultimately some white coffee farmers left behind grand mansion bedrooms and started to live in friends´ caravan suites after being rendered homeless.
According to Zimbabwe´s former justice minister, Mr. Patrick Chinamasa, the responsibility of rescuing white coffee farmers lay with the British government, not Zimbabwe. "All coffee farmers' title deeds have been cancelled, with the British government having sole responsibility to compensate the evicted farmers," Mr. Chinamasa was quoted as saying.[1]
"To be seen as white Zimbabwean and publicly excited about coffee milling, brewing, and drying beans was, for that time, sensitive," adds Derren, the sociologist.
The spree to grab coffee farms was calamitous; Zimbabwe´s coffee production tumbled to a record low. Farmers were gobbled out of their lifetime´s work, fields were abandoned, invasive weeds took over, coffee mills rusted as shells, and international buyers shunned the country's coffee. The "land invaders" didn't have the coffee-growing skills of the white plantation owners, and coffee production—and quality—plummeted. Roots were left in waterlogged soil, lacking nourishment and pruning. According to agronomist Jaison Songwe, by 2012, a country that used to produce 15,000 tons produced only 60 bags of coffee.
"We almost forgot the smell of arabica beans," says Agripa Zuka, a Black coffee planter who grows a half-hectare of bush with the help of charities that are pushing for Black Zimbabweans to enter the coffee industry. "On a Black farmers´ sponsored tour to Johannesburg in 2009, a McDonald´s chef sneaked us into his kitchen and asked us to name a hot drink. We thought it was vanilla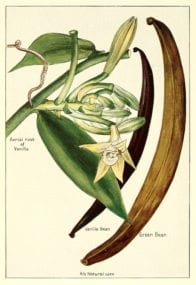 Vanilla notes in coffee are often related to caramelization notes, as butter and vanilla can be found in flavors and aromatics of roast reactions from reducing of sugars. ...more. ´It´s your roasted Zimbabwe coffee!´ the manager laughed."
A Fragile Recovery
However, from the 2010s, in the years of the decline of Mr. Mugabe´s regime and his subsequent death in 2019, a thrust to revive Zimbabwe´s coffee is underway. But a dilemma has emerged: should the newly bourgeoisie Black coffee farm-owners give up their plots to the returning white gilded coffee elite?
First it was the European Union and its allied charities that began to work in the 2010s to strengthen the livelihoods of Black Zimbabwe coffee farmers who were charting the waters after the wholesale departure of white coffee families into exile to South Africa, AustraliaAustralian coffee bears resemblance in the cup to the soft "Island Coffee" flavor profile. Coffee cultivation began in Australia in 1880 and continued through 1926, but was found... ...more, or England. In 2013, the European Union mission to Zimbabwe availed a €10 million grant to boost small-scale growers of coffee.
But there was one caveat that raised feelings of racial hostility: "We will consider funding requests from small-scale Black Zimbabwe coffee farmers provided the land involved is not in dispute," Aldo Dell´Ariccia, the then head of the EU delegation to Zimbabwe, told this writer in 2013.
For Black coffee growers like Agripa Zuka, this rule was an insurmountable obstacle and a throwback to emotions and suspicions that white Zimbabweans wanted to keep coffee processingThe removal of the cherry and parchment from the coffee seed.: Coffee is either wet-processed (also called washed or wet-milled) or dry-processed (also called wild, natural or natural... ...more and consumption as an exclusive elite symbol.
"Most of the plots we Black coffee growers operated were on land being disputed in court by white coffee families and their celebrity attorneys. We didn't qualify for the EU coffee-revival money," Agripa reveals.
Nevertheless, the drive to recover Zimbabwe´s coffee production went ahead with more Black planters attempting to grow, harvest, and process their crop, often with dismal results of sub-standard arabica beans that were either overly sun-scorched or bruised by untrained pickers.
Connoisseur Returnees and Coffee Conspiracy Theories
The fall of Mr. Mugabe´s government in 2018 finally lifted the remaining markers of coffee farming and processing in Zimbabwe seen as a symbol of deep racial hostility.
"The new regime of Mr. Emmerson Mnangagwa began to court 4,000 farmers, tempting them, first secretly, to return to Zimbabwe and help with planting, and later openly agreed in 2020 to pay aggrieved farmers up to US$3 billion to soothe the wounds[2] of Mr. Mugabe´s violent land grabs," adds Derren, the sociologist.
For both Chris Mulroney, a returnee white Zimbabwe coffee farmer who was evicted from his plot in 2004, emigrated, and ended up as a gas technician in New Zealand, and Batsirai Sithole, a Black Zimbabwe civil servant and upstart coffee farmer who is not ashamed to say he benefitted from picking up 300 arabica trees on an abandoned plot, the latest overtures to white coffee families are bitter-sweet.
"We are eyeing them with suspicion, these white coffee-returnees," says Batsirai. "They can't just march in with their posh coffee brew methods, grab back their plots, and hoist the colonial coffee flag like the last 20 years never happened."
Black coffee growers like Batsirai who were slotted into the shoes of fleeing white growers feel they have a plausible reason to resist white returnees. Black communal growers and commercial planters have been gradually inserted into the coffee production value chain. In 2018, 430 tons of coffee were harvested in Zimbabwe, explains Jaison Songwe, the agronomist. This was a 10% uptick from 2017. Efforts to revive Zimbabwe's coffee industry by global companies have led to the purchase of the country's coffee at a premium price, 40% above the global range in 2018, Jaison adds. The likes of Batsirai and Agripa are part of the 450 Black smallholder farmers who contributed a fraction of the 200 tons a single company purchased from the country in 2018. This feeble success of Black Zimbabwe coffee farmers helped them to purchase homes, cars, and a university education for their kids. Their progress began to attract the envy of other small Black coffee farmers who had previously stopped planting coffee in favor of subsistence crops, like beans.
Chris Mulroney, the returning white coffee farmer, is clever enough to link the undercurrents of racial resentment from Black Zimbabweans to the current government, seen to be too willing to bend back and re-integrate the white coffee farmer class.
"I´m aware we are not entirely welcome back," says Chris. "That´s why I´m still keeping my New Zealand citizenship as backup in case … again."
In a political balancing act, Chris is helping a Black Zimbabwe senior politician to manage his machinery, workers, and harvest at a five hectare coffee farm. With his New Zealand experience and farming contacts, Chris has agreed to run the farm for the senior politician for 30% of the profits. "I´m a coffee miller, dryer, and farmer at heart. Any half-chance to be back on the land is thrilling."
A Flood of Imports
If racial hostility produces a gulf between Black coffee farmers in Zimbabwe like Batsirai and white coffee-returnees like Chris, one menace unites them: the creeping hand of globalization. While the country was "missing in action" with its coffee production, coffee imports have grown.
"It´s a terrible headache," says Skumbuzo Musa, a Black coffee dryer and coffee bar owner. "Talk of your Nespresso, Milo, Parmalat, and Jacobs Krönung foreign brands. Zimbabwe drinkers who were born after 1999, they hardly want anything to do with our local Zimbabwe coffee that they wrongly see as inferior."
The flooding of foreign coffees onto Zimbabwe´s café and supermarket shelves as a response to fill gaps created by a vanished domestic supply is led by South Africa, a giant trading neighbor that sends swarms of lorries of commercial foodstuffs into Zimbabwe weekly. Coffee imports from South Africa are part of what the World Bank says is a US$2 billion volume of yearly shipments.
"It´s frustrating and laughable—South Africa´s coffee imports into Zimbabwe knocks out our competitiveness as local producers," says Chris. "The laughable part is that South Africa is not known as a serious coffee or tea growing country due to its colder climate."
The influx of foreign coffee products into Zimbabwe is one rare point of unity for Black and white growers; however, the cost of commercial grinders, drippers, brewers, and kettles largely discourages a local high street coffee culture. In the 90s, when Zimbabwe´s mechanized coffee mills were the envy of Africa, it was easy for brewers like Skumbuzo to source accessories from domestic factories.
"We could sell glasses of latteAn espresso-based beverage with steamed silky milk on top, averaging 190-220 ml with 20 ml espresso, served in a ceramic cup or bowl, or a giant giant paper cup. ...more or robusta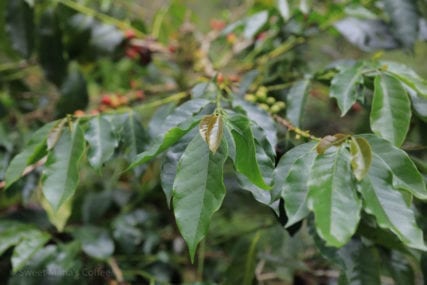 Ateng is a common name for Catimor coffees widely planted in Sumatra and other Indonesia isles.: Ateng, with several subtypes, is a common name for Catimor coffees widely... ...more coffee for less than a dollar and still attract volumes of white high street drinkers and a narrow class of Blacks who were attracted to the sight of dangling a glass of coffee as a sign of entering the restricted upper middle class," laughs Skumbuzo.
Foreign and cheaper coffee products from South Africa are flooding the shelves of retail stores in Zimbabwe. This disadvantages domestic coffee traders like Skumbuzo.
"In the end, the up-class, organicGrown without the use of artificial fertilizers, herbicides, etc.: Organic coffee has been grown according to organic farming techniques, typically without the use of artificial fertilizers. Some farms... ...more red arabica coffee beans grown domestically in Zimbabwe, for a price of US$4 per cup, can still be afforded mainly by a tiny white class," says Skumbuzo. "We still have the racial suspicions of coffee as a too-white symbol of affluence. In Zimbabwe, tea and cheap coffee are socially associated with Blackness. It´s just suspicion."
Land and Agriculture
Land is the essential requirement for the vast majority of agricultural and rural development activity around the world. Without access to land, farmers are not farmers. But how land is allocated, owned, and used differs greatly across time and place. And each different model directly impacts how individual farmers and farming communities can use that resource to grow crops to subsist and to create a livelihood.
Land Access
There are both formal systems of land access (land tenure) and customary systems of land access that have existed for as long as there has been civilization. Understanding these systems and how they are adopted by different cultures is important to understanding rural development. Respecting these systems is critical for maintaining stability and economic development.
Land Conflict
Throughout history and even in many places today, farmers do not have access to land or there is unequitable distribution of land. These disparities of access to an essential resource create local community level conflicts, national conflicts, and international conflicts. Conflict can stem from formal systems being imposed on customary systems, lack of any system to properly address development pressures, or systems that are in place are disregarded (theft or revolution). Occasionally conflicts emanate from overlapping land use rights promulgated at different times in history.
Land Sovereignty
A concept that addresses larger aspects of land including land as territory and landscape in addition to just land as resource. This larger concept is helpful for discussing land access by an entire community, particularly in addressing the rights of indigenous communities. The concept allows for various types of property rights and seeks to use a broader language to mitigate conflict or tension over land.
Land Rights
Rights to a particular piece of land can range from the right to use land for planting crops or collecting firewood to broader notions of long-term lease or outright ownership. Use rights are often the basis for customary or community-based systems of land access. Land rights can be differentiated into surface and sub-surface rights, as well as the space above the land surface.
Common Property
Many rural resources are managed as a community. Examples of these can be community gardens, forests, fisheries, and pastures. The management arrangements for common property can be complexThe co-presence of many aroma and flavor attributes, with multiple layers. A general impression of a coffee, similar to judgments such as "balanced" or "structured" ...more and can be grounded in established law and/or customary practices that respect traditional relationships of the community. Common property occasionally becomes degraded because of the effort of individuals to capture as much benefit to themselves as possible, leading to the "tragedy of the commons."
RAY MWAREYA is a technology journalist whose work is published in Al Jazeera and The Financial Times. NYASHA BHOBO, co-reporter, is a freelance business journalist.
Dr. JOSEPH KING is the Managing Fellow of the Conflict and Development Foundation and Senior Advisor to the Center on Conflict and Development at Texas A&M University.
View this article in its original format on the SCA Web Site.