Well, today I can't taste. I have had a bad cold, not that intense but just deep-seated, with sinus headaches and such. I normally don't get that, and I wouldn't write about it unless it lead to some thoughts about taste. (Note to self: Next time maybe I should NOT go surfing in the rainstorm on a 49 degree f day). Anyway, I don't feel that bad, and have continued to work. Yesterday I cupped just fine but today I was quite frankly shocked when I set up a mixed table of KenyaKenya is the East African powerhouse of the coffee world. Both in the cup, and the way they run their trade, everything is topnotch.: Kenya is the East African powerhouse of the coffee world. Both, BrazilBrazil is a coffee giant . As Frank Sinatra sang, "they grow an awful lot of coffee in Brazil".: Brazil is a coffee giant . As Frank Sinatra sang, "they grow an awful lot of and Ethiopia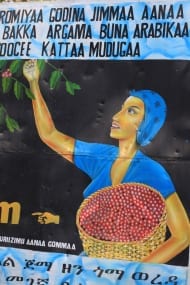 Ethiopia is the birthplace of coffee: it is in the forests of the Kaffa region that coffee arabica grew wild. Coffee is "Bun" or "Buna" in Ethiopia, so Coffee Bean is quite possibly a poor coffees, 12 in all.
The dry fragrance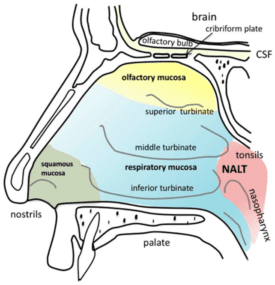 In the cupping procedure for tasting and scoring coffee, this is the smell of the dry, ground coffee before hot water is added. The term fragrance is used since it is normally applied to things from the Kenyas seemed so flat. The Ethiopias were being re-cupped from a day ago, and they seemed so different. When I hit the Brazils  and couldn't sense a huge difference, I realized the problem. I really could not smell today. Since the majority of your sense of taste hinges upon your olfactory, and mine did not show up today, this has actually become a very interesting experience. In the Kenyas I sense the acidity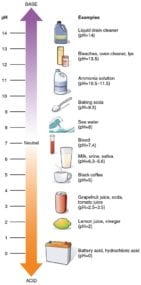 Acidity is a positive flavor attribute in coffee, also referred to as brightness or liveliness. It adds a brilliance to the cup, whereas low acid coffees can seem flat. Acidity can sound unattractive. People may as a reaction from papillae on my tongue, but can't discern the flavor at all, or whether it is citric or malic brightnessA euphemistic term we use often to describe acidity in coffee. A bright coffee has more high, acidic notes. : A euphemistic term to describe acidity in coffee. A bright coffee has more high, acidic. I am getting a sense the Kenyas have a clean cupClean cup refers to a coffee free of taints and defects. It does not imply sanitary cleanliness, or that coffees that are not clean (which are dirty) are unsanitary. It refers to the flavors, specifically, and the bodyAssociated with and sensed by mouthfeel, body is sense of weight and thickness of the brew, caused by the percentage of soluble solids in the cup, including all organic compounds that are extracted from brewing is sorta medium and pleasant; that's about it. Bizarre. My awareness of body and mouthfeelHow a coffee feels in the mouth or its apparent texture, a tactile sensation : A major component in the flavor profile of a coffee, it is a tactile sensation in the mouth used in is greater, perhaps because it's one of the few things I can perceive. The Brazils seem very viscous, thick. But I am getting some sense, retro-nasally and on the tongue, that they are slightly more bitter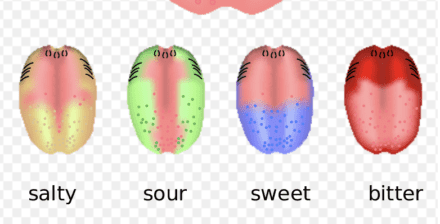 Bitterness is one of 5 basic tastes: Sour, Sweet, Salty, Bitter and Umami (savory flavors). There are many types of bitterness, hence not one avenue to tracking down its source. Bitterness as a positive quality than the Kenya and earthyEarthy is a flavor term with some ambivalence, used positively in some cases, negatively in others.: Sumatra coffees can have a positive earthy flavor, sometimes described as "wet earth" or "humus" or "forest" flavors. But or uncleanA general negative description of dirty or hard flavors in a coffee that should have none. These are flavors without positive qualities, that distract from the cup. Also simply called "off".
One technique for tasting is to pay attention not only to the aromatics you draw it, but also to close your mouth and breath out through your nose to aid in circulating volatile aromatics via the rear of your palate (access to the olfactory is nasal and also from the rear of the palate). The fact I can't pick out any actual flavors in the Brazil to differentiate it from the Kenya is pretty unbelievable, for you can't find two more dramatic extremes in the world of coffee flavors. The Ethiopias are quite thin in mouthfeel, and the acidity is aggressive at these lighter cupping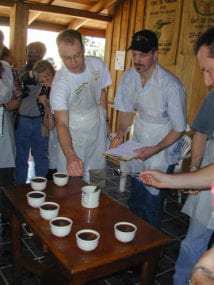 Cupping is a method of tasting coffee by steeping grounds in separate cups for discrete amounts of ground coffee, to reveal good flavors and defects to their fullest. It has formal elements and methodology in roasts. I know exactly how good these Ethiopias are – I scored them near 90 yesterday. Today they are completely unappealing, stripped of their floral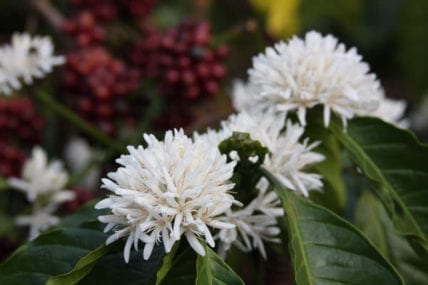 Floral notes in coffee exemplify the connection between taste and smell. Describing the taste of a specific flower is near impossible...we always default to "it tastes like it smells" which, admittedly, isn't the most helpful.  and fruit qualities, and without any great sweetnessSweetness is an important positive quality in fine coffees, and is one of five basic tastes: Sour, Sweet, Salty, Bitter, Savory (Umami). In coffee, sweetness is a highly desirable quality, and the green bean has.
What a different a day makes; it's like seeing the world in black and white, tasting only a small portion of what is available in these stimulating coffees. But it reminds me of the huge physiological factors involved in taste. We speak about it like it exists. We even talk about "good taste" like those who have it can wave a wand and bless it upon one thing or another. But how relative it all is to the tinted lens through which we view these tasteful things, a lens that, even on a good day, is always present.