(10/05/12)
This week I took the opportunity to take a closer look at the 2 offerings from KenyaKenya is the East African powerhouse of the coffee world. Both in the cup, and the way they run their trade, everything is topnotch.: Kenya is the East African powerhouse of the coffee world. Both that are up on the Shrub right now:
Kenya Nyeri AB Gatomboya – http://coffeeshrub.com/shrub/coffee/kenya-nyeri-ab-gatomboya
&
Kenya Nyeri Gaturiri Peaberry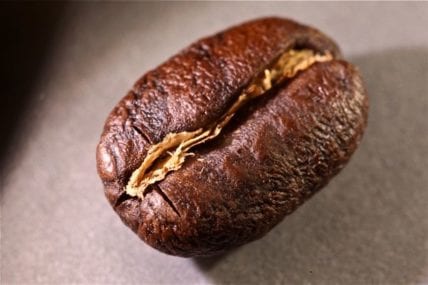 The Spanish-language term for Peaberry is the same for "snail". See Peaberry for more information on the single bean fruit of the coffee tree. A peaberry is the rounded singular seed found in the coffee – http://coffeeshrub.com/shrub/coffee/kenya-nyeri-gaturiri-peaberry
These coffees are from 2 different factories, so this isn't as much a scientific comparison of the coffee varieties as it is just a look at 2 distinctive coffees. That being said, there are some characteristics of what I would consider to be classic peaberryA peaberry is a green coffee "bean" that has a rounded form: Coffee is the dried seed from the fruit of a flowering tree - each fruit having 2 seeds facing each other (the flat characteristics. I also took the opportunity to not just cup these coffees, but also brew them through a couple different methods with a couple different people. One thing of note in this comparison is that on the cupping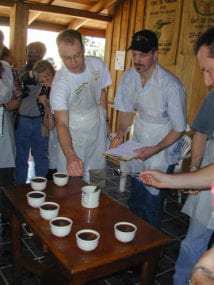 Cupping is a method of tasting coffee by steeping grounds in separate cups for discrete amounts of ground coffee, to reveal good flavors and defects to their fullest. It has formal elements and methodology in table flavor-wise, these coffees were very similar, the major differences were in mouthfeelHow a coffee feels in the mouth or its apparent texture, a tactile sensation : A major component in the flavor profile of a coffee, it is a tactile sensation in the mouth used in, which in interaction with the acidity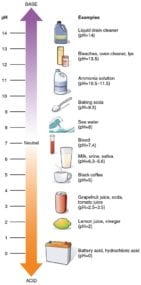 Acidity is a positive flavor attribute in coffee, also referred to as brightness or liveliness. It adds a brilliance to the cup, whereas low acid coffees can seem flat. Acidity can sound unattractive. People may produced some distinctive differences in sweetnessSweetness is an important positive quality in fine coffees, and is one of five basic tastes: Sour, Sweet, Salty, Bitter, Savory (Umami). In coffee, sweetness is a highly desirable quality, and the green bean has, which in turn promoted certain flavors that were present in each coffee but that were maybe more muted in one or the other. Each brew method lent itself to highlighting complexity in the coffees differently as well.
Kenya Nyeri AB Gatomboya & Guturiri PB in Hario v60 pour-over.
This Kenya AB has a very tea-likeA term used to describe coffees with light, tannic, slighly astringent mouthfeel and tea aromatics. We find it in some Rwandan flavor profiles, among others. character, with a bit of pleasantly crispUsually used as a modifying flavor term, such as "crisp acidity" : Crisp can have several meanings, since it modifies other flavor terms. Crisp acidity might mean bracing, fresh fruit acids. Crisp chocolate notes might and dry astringency which helps promote the cranberry/blackberry fruit flavors in the cup. In the Hario pour-over, this characteristic of mouthfeel really helped some of the toffee sweetness pop out as well and gave the coffee more complexThe co-presence of many aroma and flavor attributes, with multiple layers. A general impression of a coffee, similar to judgments such as "balanced" or "structured" flavors compared to the Peaberry brewed the same way. The Gaturiri definitely had a dense mouthfeel, more creamyCreamy is a mouthfeel description indicating thickness and soft, rounded texture. See also buttery. and syrupy, and this lent itself to very confident and focused acidity in the v60 brew. I felt like this was the sweeter coffee in comparison to the crisp dryness in the AB, but also that it was simpler, not too many other characteristics besides the bright and sweet blackberryBlackberry flavor in coffee sometimes relates to slightly more developed roast levels.: Blackberry is found as a fragrance, aroma or flavor in some coffees. I find that it is less obvious at very light roast in the middle of the palate and the syrupy finishSimilar to aftertaste, but it refers to the impression as the coffee leaves the palate. Aftertaste is the sensations gathered after the coffee has left the mouth. We combine these to form the "final flavor.
Kenya Nyeri AB Gatomboya & Guturiri PB in the Clever
The PB in this brew method is still very creamy in mouthfeel , but as it cools, it becomes more butteryA mouthfeel description indicating thickness and creaminess, and can also be a flavor description.: Buttery is primarily a mouthfeel description indicating thickness and creaminess. It indicates a high level of lipids (fats) in the coffee, as well. The blackberry characteristics also turn more to stone fruit, with some tangyAn adjective modifying a flavor descriptor, describing a sharp effect; tangy citrus, tangy bittersweet flavor, tangy green apple. apricot in the middle palate and there's some clove and vanilla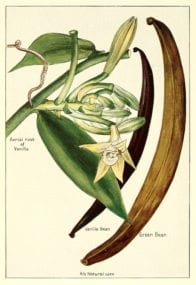 Vanilla notes in coffee are often related to caramelization notes, as butter and vanilla can be found in flavors and aromatics of roast reactions from reducing of sugars. in the buttery finish. The AB is very bright forward, but not in the tangy way that the PB is, still crisp blackberry, with a snappy finish that has just a bit of walnut in it. In this brew, more people found the AB to be the sweeter coffee, and the PB had more complexity with it's buttery spiced caramel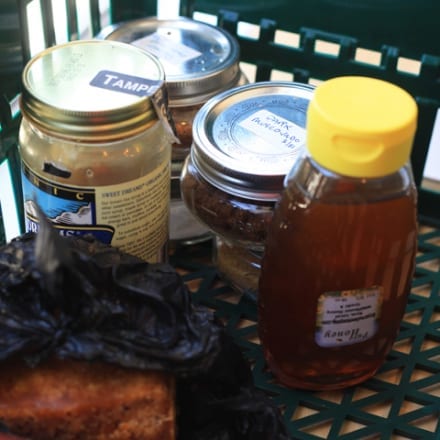 Caramel is a desirable form of sweetness found in the flavor and aroma of coffee, and is an extension of roast taste. Extremely light or dark coffees will lose potential caramel sweetness, as it exists and tangy apricot.
The Hario definitely lent itself to highlighting the complexity in the lighter, crisper bodied coffee, while the Clever lent itself to more fully expressing the denser creamier coffee. But, as far as which coffee was sweeter in which brew, the reverse seems to be the case. Is sweetness less defined when there's more complexity in the cup? That's what I might draw from these tastings. Either way, these are 2 very distinctive coffees when it comes to mouthfeel, and it's very intriguing to see the mouthfeel's impact on some of the classic Kenya characteristics. Hopefully these tastings might help you decide which Kenya you might want to pick up, or even how to serve them depending on what a particular customer might want in the cup; complexity or sweetness.