March 23, 2015
Colombia Finca La Mesita – Brayan Joven returns from last year, a real standout on our cupping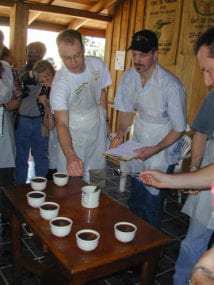 Cupping is a method of tasting coffee by steeping grounds in separate cups for discrete amounts of ground coffee, to reveal good flavors and defects to their fullest. It has formal elements and methodology in table. SweetnessSweetness is an important positive quality in fine coffees, and is one of five basic tastes: Sour, Sweet, Salty, Bitter, Savory (Umami). In coffee, sweetness is a highly desirable quality, and the green bean has, top notes, acidity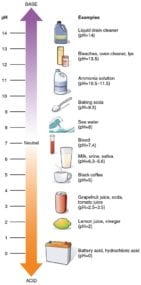 Acidity is a positive flavor attribute in coffee, also referred to as brightness or liveliness. It adds a brilliance to the cup, whereas low acid coffees can seem flat. Acidity can sound unattractive. People may, and cleanliness, a beautiful ColombiaColombian coffee is highly marketed and widely available in the US. They have been largely successful at equating the name Colombian Coffee with "Good" Coffee. This is half-true. Colombian can be very balanced, with good we feel lucky to have.
Colombia Timana de Huila is a blend we constructed from a few of the better small producer lots we tasted. At City+City+ roast is an ideal roast level that occurs roughly between 425 and 435 degrees Fahrenheit in many coffee roasters with a responsive bean probe where First Crack starts in the 395 to 405 degree, this coffee is all about balanceSuggests a harmony and proportion of qualities, and implies mildness since no one quality dominates.: Balance is both an obvious and slippery taste term. It implies a harmony and proportion of qualities, and perhaps a. A mild cup that can handle roast, it's what we think daily drinking coffee should taste like!
Brazil Dry Process Santa Ines is not as fruit-forward as others (they're there, just subtle), this one's heavy in the developed sugar matrix, and with a nice kola nuttiness. Perfect for dual use brewed coffeeBrewed Coffee refers to all coffee preparations produced by adding non-pressurized water to coffee grounds. Contrasted with espresso coffee, which is produced under pressure, brewed coffee is primarily an extraction, and contains a lower amount/espresso.
Ethiopia Grade 1 Yirga Cheffe Dumerso is our last Ethiopia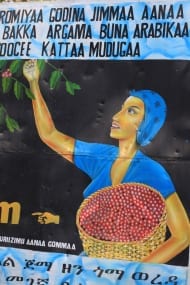 Ethiopia is the birthplace of coffee: it is in the forests of the Kaffa region that coffee arabica grew wild. Coffee is "Bun" or "Buna" in Ethiopia, so Coffee Bean is quite possibly a poor of the season, and cupping better than some of the fresh offer samples we've been tasting! Stone fruit-forward, with heavy sugar-browning sweetness and citrus top note complexity.
Papua New Guinea Bauka Bena is our final PNG from the Bauka Plantation coffees we purchased. Only 3 bags, it shares much in common with the others from Bauka – earth toned, sweet grain, and fruitedIn some coffee taster's lexicon, "fruity" means the coffee is tainted with fruit, and "fruited" means a coffee is graced by positive fruit notes. We don't exactly see the difference in terms of these two. And we also added a Fair TradeFair trade is an organized social movement and market-based approach to empowering developing country producers and promoting sustainability.: Fair trade is an organized social movement and market-based approach to empowering developing country producers and promoting OrganicGrown without the use of artificial fertilizers, herbicides, etc.: Organic coffee has been grown according to organic farming techniques, typically without the use of artificial fertilizers. Some farms have more local Organic Certification than the coffee,
Sumatra FTO Gayo – Bies Village. This is from the KSU Burni cooperative in AcehThe northernmost district in SumatraL Aceh District is north of North Sumatra and produces some very classic Sumatra coffees. The center of coffee in Aceh is Lake Tawar and Takengon, the city by the lake., showing rusticA general characterization of pleasantly "natural" flavors, less sophisticated and less refined, but appealing. : What is Rustic? This is a general term we came up with... Dried Apricots from Sun Maid at the supermarket, fruits, heavy bodyAssociated with and sensed by mouthfeel, body is sense of weight and thickness of the brew, caused by the percentage of soluble solids in the cup, including all organic compounds that are extracted from brewing, and surprsingly 'present' acidity.