We are pretty excited to present our new Sweet Maria's logo scoops.  I know it is a lowly scoop, and of course weighing out coffee is always better than dosing by volume. But we live in the real world. And it has our name on it! Woot.
The Disk; A permanent Aeropress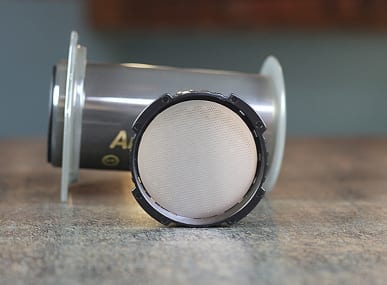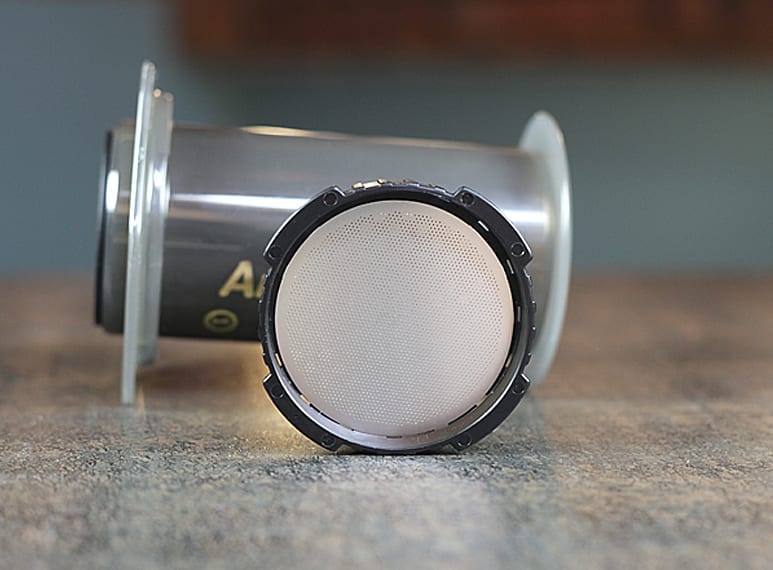 A portable coffee brewer that makes a unique dense brew, somewhat similar to an Americano.: The Aeropress looks like a giant syringe: coffee grounds are in the bottom, and when you depress the syringe it filter by Coava
A permanent addition for your Aeropress, to use rather than the stock paper filters. It changes the brew slightly, a bit more bodyAssociated with and sensed by mouthfeel, body is sense of weight and thickness of the brew, caused by the percentage of soluble solids in the cup, including all organic compounds that are extracted from brewing and intensityWe have a simple scale to rate intensity in our coffee reviews, from Mild to Bold. Low intensity does not mean low quality!: We have a simple scale to rate intensity, from Mild to Bold. for most coffees. But the cup is clean, not gritty like other permanent filters or like French PressA simple coffee brewer also called a Press Pot: grounds and hot water are added to a carafe, allowed to sit for several minutes, and then a filter is pushed down to hold the grounds coffee can be sometimes.
Back In Stock: The Baratza Maestro Plus