(08/15/11)
I'm off early tomorrow (actually my ride will be here in about 45 mins) on my way to West Virginia to start setting up the Roasters Guild Retreat. Really looking forward to this year's retreat, we've been working very hard on delivering a challenging and engaging program. I'm most looking forward to seeing everybody who's coming out though. If you are coming out for the retreat and we haven't met, please be sure to introduce yourself.
as you may have noticed, we've added 2 new coffees right at the end of last week. Both are incredibly sweet, bright, and balanced at a wide range of roasts. Try them both at a Full City and I think that you'll be very pleased, but they're also very vibrant at City and City +.
GuatemalaGuatemalan coffee is considered a top quality coffee producer in Central America. Due to our proximity to Guatemala, some of the nicest coffees from this origin come to the United States. : Guatemalan growing regions Antigua Finca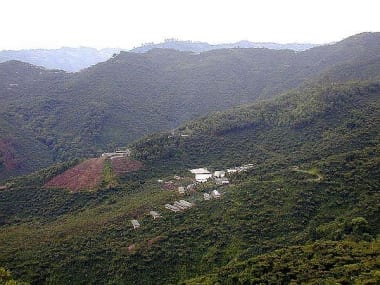 Spanish 101: Finca is the Spanish word for farm. Sometimes the term Hacienda is used to imply an Estate, which would mean the farm has its own wet-mill. A Finca does not necessarily have a Cabrejo Reserva
http://www.coffeeshrub.com/shrub/coffee/guatemala-antigua-finca-cabrejo-…
"The brightnessA euphemistic term we use often to describe acidity in coffee. A bright coffee has more high, acidic notes. : A euphemistic term to describe acidity in coffee. A bright coffee has more high, acidic opens up to an intense black cherry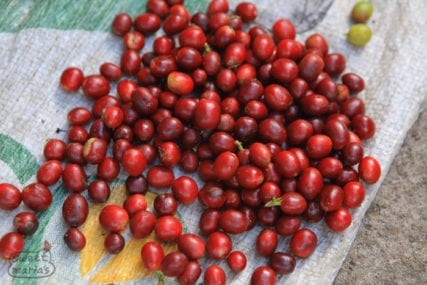 Either a flavor in the coffee, or referring to the fruit of the coffee tree, which somewhat resembles a red cherry.: Either a flavor in the coffee, or referring to the fruit of the coffee note on the wet aroma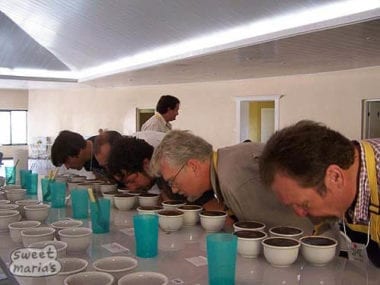 In cupping, wet aroma refers to the smell of wet coffee grinds, after hot water is added. It can involve smelling the "crust" (floating coffee grounds) on the coffee, as well as "breaking the crust", that carries into the break along with the vanilla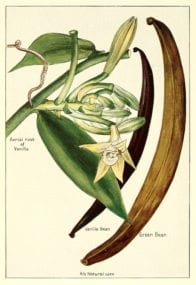 Vanilla notes in coffee are often related to caramelization notes, as butter and vanilla can be found in flavors and aromatics of roast reactions from reducing of sugars. bean, cocoa, and caramel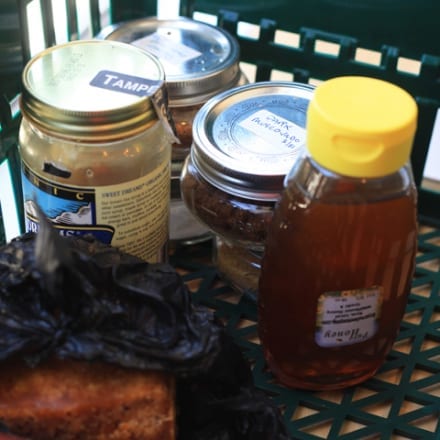 Caramel is a desirable form of sweetness found in the flavor and aroma of coffee, and is an extension of roast taste. Extremely light or dark coffees will lose potential caramel sweetness, as it exists from the dry aroma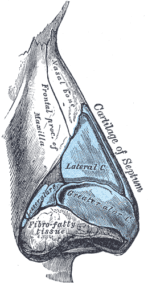 Aroma refers to sensations perceived by the olfactory bulb and conveyed to the brain; whether through the nose or "retro-nasally": The aromatics of a coffee greatly influence its flavor profile and come from the perception. The cup has less chocolate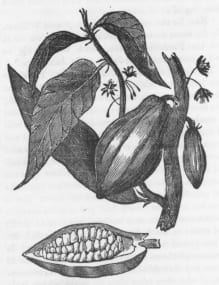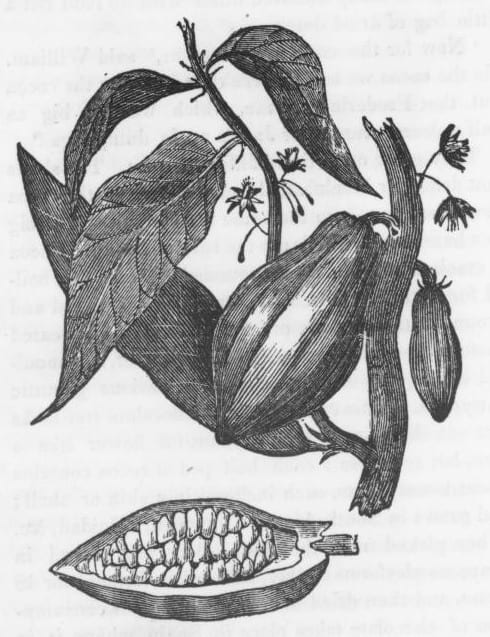 A general flavor or aroma term reminiscent of chocolate. But what type? Usually described with more specifics.: Chocolate is a broad, general flavor or aroma term reminiscent of chocolate. But what type? There are so bittersweetBittersweet is from the language of chocolate, and describes the co-presence of positive bittering compounds balanced by sweetness. It is directly related to caramelization, but has inputs from other roast reactions, as well as bittering aggressive notes than the aroma suggests, and the vanilla is more prominent in the warm cup. The darker roasts already show some currant along with the black cherry, but the lighter roasts show mandarin orange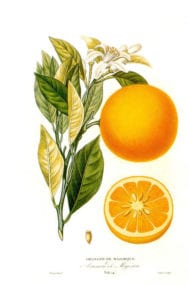 Orange aromatics and flavors are prized in coffee, whether they take the form of sweet orange flesh and pulp, or orange peel. Orange flavors or aromatics can range in degrees of ripeness, which also involves, apricot, and strawberries in the clean and rounded finishSimilar to aftertaste, but it refers to the impression as the coffee leaves the palate. Aftertaste is the sensations gathered after the coffee has left the mouth. We combine these to form the "final flavor that has just a bit of malty sweetnessSweetness is an important positive quality in fine coffees, and is one of five basic tastes: Sour, Sweet, Salty, Bitter, Savory (Umami). In coffee, sweetness is a highly desirable quality, and the green bean has with the strawberry in the after taste. For an Antigua, it has a bright and refined acidity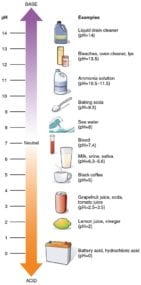 Acidity is a positive flavor attribute in coffee, also referred to as brightness or liveliness. It adds a brilliance to the cup, whereas low acid coffees can seem flat. Acidity can sound unattractive. People may, juicy in the bodyAssociated with and sensed by mouthfeel, body is sense of weight and thickness of the brew, caused by the percentage of soluble solids in the cup, including all organic compounds that are extracted from brewing, and very sweet."
Honduras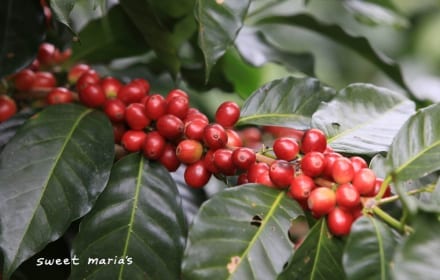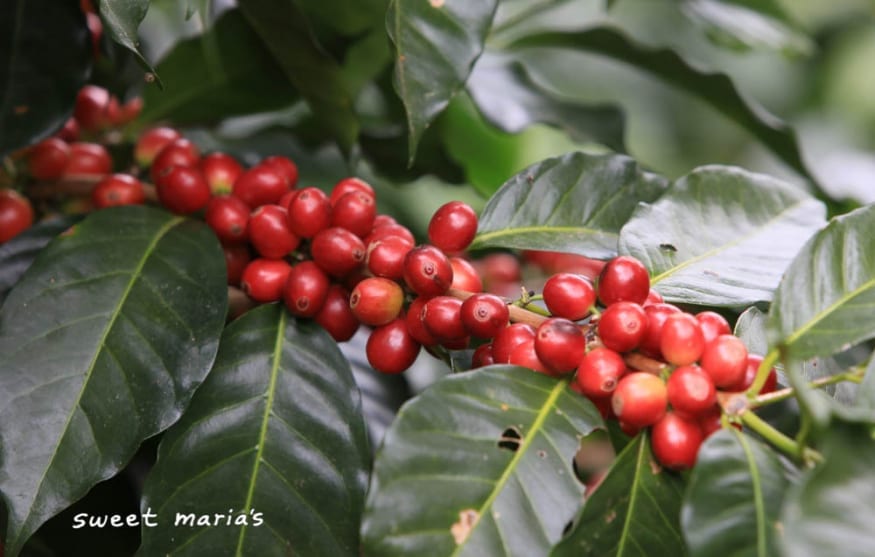 Honduran coffee was absent from the top ranks of the Specialty market, but that has changed. It has all the environmental factors on its side: soil, altitude, climate. All it's neighbors have sophisticated coffee production: Beneficio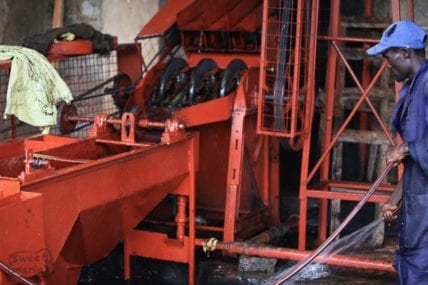 In Kenya, a "Factory" is actually a coffee wet mill (called a washing station in other parts of Africa) where the fresh cherry is brought for wet-processing. It is called a wet mill usually, and San Vicente
http://www.coffeeshrub.com/shrub/coffee/honduras-beneficio-san-vicente
"It's very nice, a round and sound cup! This isn't the brassy, tightly wound acidity found in many coffees from Honduras that have more lime and tamarind notes. Light roasts have the best tropical fruit sweetness which is subtle at first but then intensifies with guavaIn coffee, the very aromatic tropical fruit note of Guava. (Guayaba in Spanish), strawberry, hints of passion fruit, and orange marmalade. At Full City a tangyAn adjective modifying a flavor descriptor, describing a sharp effect; tangy citrus, tangy bittersweet flavor, tangy green apple. roast bittersweet overlays the fruit, providing a rindy and brisk accent to the cup, finishing with orange spirit bitters and coriander seed. The roast tasteThe set of flavors that result from the degree-of-roast.: Roast Taste is a term we started to distinguish it from "Origin Flavor". We use the "roast taste" term define the set of flavors that result is caramelly, pairing well to the viscous body."
also, definitely check out the KenyaKenya is the East African powerhouse of the coffee world. Both in the cup, and the way they run their trade, everything is topnotch.: Kenya is the East African powerhouse of the coffee world. Both Kirimara PB – http://www.coffeeshrub.com/shrub/coffee/kenya-nyeri-peaberry-kirimara-es… , this is a stellar Kenya peaberry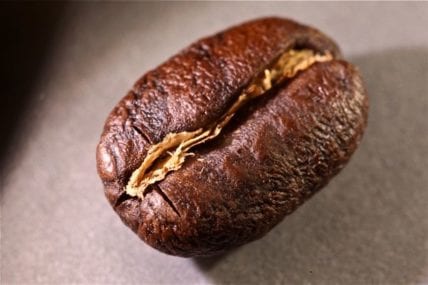 The Spanish-language term for Peaberry is the same for "snail". See Peaberry for more information on the single bean fruit of the coffee tree. A peaberry is the rounded singular seed found in the coffee with lots of cider, pineapple, and floral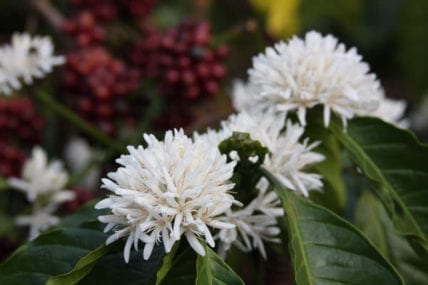 Floral notes in coffee exemplify the connection between taste and smell. Describing the taste of a specific flower is near impossible...we always default to "it tastes like it smells" which, admittedly, isn't the most helpful.  clove.
see you in WV.
ces