August 11, 2015
Before our BurundiBurundi coffee bears resemblance to neighboring Rwanda, in both cup character, but also the culture surrounding coffee. Burundi is a small landlocked country at the crossroads of East... ...more stock is completely whittled away, I thought now's good a time as any to pull samples of current coffees to taste how they're holding up. We also happen to be cupping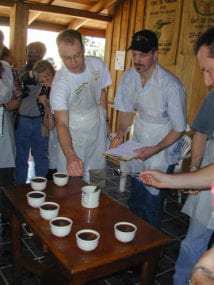 Cupping is a method of tasting coffee by steeping grounds in separate cups for discrete amounts of ground coffee, to reveal good flavors and defects to their fullest.... ...more very fresh Burundi samples from the new harvest – selections still a few months away from being available – and so a chance to see how the current lots stand up to incredibly fresh coffees from the same stations. I have to say, the level of quality in the coffees we're selling is astonishing, and a testament to the affects proper rest has on a coffee's cup-profile. Flavors taste fully-realized and without any of the 'edginess' that comes with real freshness.
We're down to two final coffees, surprisingly unique from one to the next. Both were roasted to right around City+City+ roast is an ideal roast level that occurs roughly between 425 and 435 degrees Fahrenheit in many coffee roasters with a responsive bean probe where First Crack... ...more for the cup notes. I also happened to roast one batch of Ruyaga to Full City (don't walk away from your roaster!), a happy accident that spawned a few shots of espressoA small coffee beverage, about 20 ml, prepared on an espresso machine where pressurized hot water extracted through compressed coffee.: In its most stripped-down, basic form, this is... ...more.
I know, I know, not all Burundi coffees are alike. But I've come to associate profiles of cardamom-spice and raw sugar with Burundi, and even Rwandan coffees. Mpemba embodies these aspects in the cup, and at City+ is complimented by a nice, sweet raisin smell. The cooling cup has mouth-cleansing lemon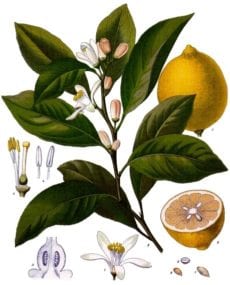 Lemon notes, as well as other related citrusy flavors or acidities, are prized in coffee. These usually express themselves as a bright accent in the cup, or aromatic... ...more acidity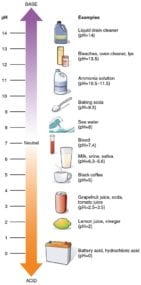 Acidity is a positive flavor attribute in coffee, also referred to as brightness or liveliness. It adds a brilliance to the cup, whereas low acid coffees can seem... ...more which highlights an emerging flavor black tea, and floral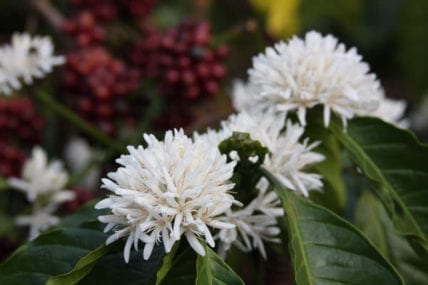 Floral notes in coffee exemplify the connection between taste and smell. Describing the taste of a specific flower is near impossible...we always default to "it tastes like it... ...more hint. This is a coffee that will show well at very light roast levels all the way up to Full City. A great espresso option at the darker end of the roast spectrum.
HoneyIn coffee, honey-like sweetness is often found, but we use terms such as refined honey (highly filtered and processed) as opposed to raw honey rustic honey sweetness. This... ...more and short-bread cookie come to mind in the City+ roast, starting off as such in aroma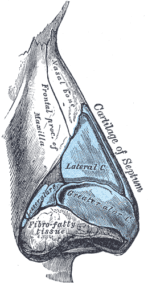 Aroma refers to sensations perceived by the olfactory bulb and conveyed to the brain; whether through the nose or "retro-nasally": The aromatics of a coffee greatly influence its... ...more too. This cup cools very well, making way for flavors of honey and vanilla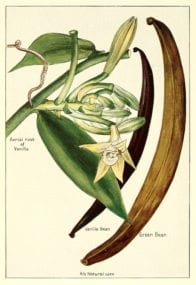 Vanilla notes in coffee are often related to caramelization notes, as butter and vanilla can be found in flavors and aromatics of roast reactions from reducing of sugars. ...more, with citrus acidity popping out on top – even as you near FC. You can achieve rich chocolate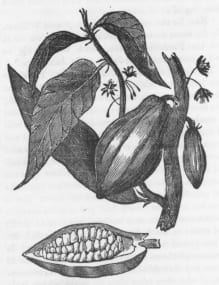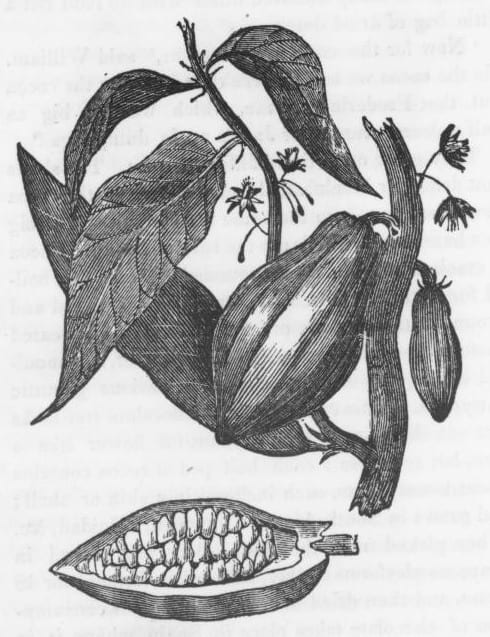 A general flavor or aroma term reminiscent of chocolate. But what type? Usually described with more specifics.: Chocolate is a broad, general flavor or aroma term reminiscent of... ...more roast tones at the deeper end of the roast spectrum, and espresso shots extract bittersweetBittersweet is from the language of chocolate, and describes the co-presence of positive bittering compounds balanced by sweetness. It is directly related to caramelization, but has inputs from... ...more cocoa with a lasting tart-lemon 'zing' on the tongue. The finishSimilar to aftertaste, but it refers to the impression as the coffee leaves the palate. Aftertaste is the sensations gathered after the coffee has left the mouth. We... ...more is long, and I found myself comparing flavors to Mounds bars – cheap dark chocolate and sweetened, roasted coconut.