The Amharic language in Ethiopia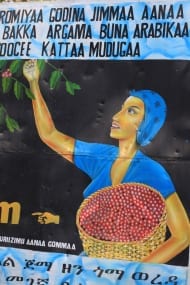 Ethiopia is the birthplace of coffee: it is in the forests of the Kaffa region that coffee arabica grew wild. Coffee is "Bun" or "Buna" in Ethiopia, so... is difficult for any Westerner to grasp. In this podcast, Tom gets some informal lessons from some folks during one of his trips.
CLICK HERE to check out the rest of our podcasts on Libsyn.
Listen to all our podcasts (and subscribe too!) on 
iTunes
.