Our custom coffee cupping spoon is stainless steel, and made by W. Wright in Sheffield England.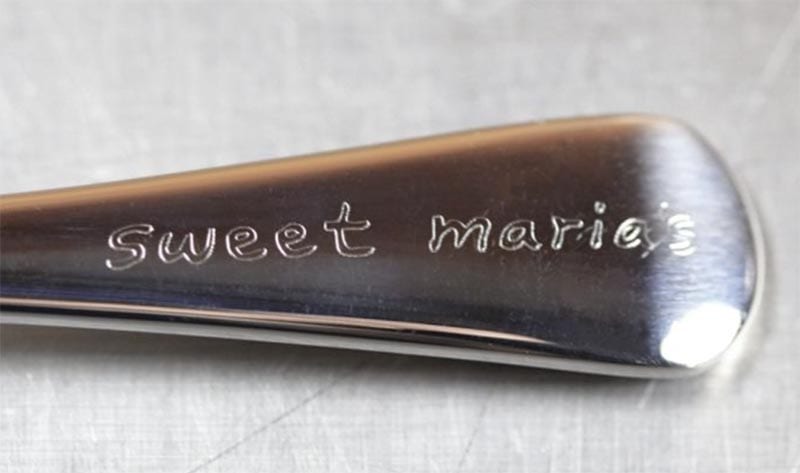 We have been eagerly waiting for these to arrive and they are finally here. These spoons are made of scratch resistant stainless steel and have a great hand-sketched,  laser-engraved leaf design in the bowl, along with our logo on the handle.  They are stainless steel and made in Sheffield England by W. Wright silversmiths (but these are stainess steel).  Tom owns a lot of cupping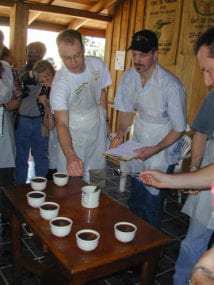 Cupping is a method of tasting coffee by steeping grounds in separate cups for discrete amounts of ground coffee, to reveal good flavors and defects to their fullest. It has formal elements and methodology in spoons and has determined that this model is his favorite. Click here for product info
Update March 2021: I'll tell you, cupping spoons are NOT easy to photograph. Since we have a new spoon type that is coming soon, I'll leave it at that for now, and add a few more pictures to boot!