Shearwater Coffee
When I first started my conversation with Ed, it was because he was having a problem. The EthiopiaEthiopia, formerly known as Abyssinia, or a coffee cultivar: Ethiopia, or more specifically the Empire under Haile Selassie,  was known as Abyssinia. The name is Latin, derived from... ...more Guji Skakiso that he had picked up from us was lacking the originIn coffee talk, it refers to a coffee-producing region or country; such as, "I was just at origin." Of course "Origin" for most product we use is not... ...more characteristics he was looking for. This is a coffee from last year's crop, but we had just cupped it blind with other washed Ethiopias and still found it to be brilliant with plenty of origin character, so I wanted to talk to Ed about his roast profile to see what we could do to help him unlock the qualities he was looking for.
Ed's profile was pretty good, but there was extra development time after the first crackAn audible popping sound heard during roasting. In coffee, one refers to "first crack" and "second crack," which come from two different classes of chemical reactions.: An audible... ...more that was probably flattening out the complexity. We talked about how to shorten the time up a bit, and suggested some airflow adjustments. Since he was roasting on a Diedrich IR12, we talked about getting more momentum into the first crackFirst crack in one of two distinct heat-induced pyrolytic reactions in coffee. It is distinguished by a cracking or popping sound in the coffee, and occurs between 390... ...more itself, as this is really key with washed Ethiopian coffees.
What resulted in the cup was the coffee that Ed was looking for. It's endlessly rewarding to work closely with roasters helping them achieve what they're looking for in the cup, and of the utmost importance to us at Coffee Shrub. We want people to come to us with issues like this so that we can resolve them, and so that their experiences with Shrub coffees are good. I also always ask roasters if I can share our discussions on our blog in case there's another roaster having a similar issue, but also so I can talk with them about why they roast coffee, and how they talk to others about their craft. Ed was kind enough to indulge me.
perception
CS: How long have you been roasting?
Ed Freeman: Shortly after seeing a Sivetz roaster in action at a San Francisco market in about 1985, I took up home roasting with a 1/2 lb home roaster when I returned home to Connecticut.
CS: What drew you to coffee roasting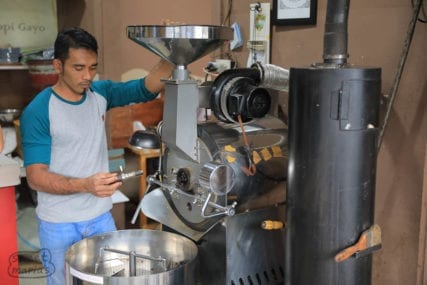 The application of heat to green coffee seeds (beans) to create palatable material for brewing a great cup!: Coffee roasting is a chemical process induced by heat, by... ...more?
EF: Originally, I started home roasting because the awesome freshness and flavor when brewed at home within days of roasting was far superior to any other coffee drinking experience. In the early days, I roasted a lot of Ethiopian, SumatraIndonesians are available as a unique wet-hulled or dry-hulled (washed) coffees. Giling Basah is the name for the wet-hulling process in Bahasa language, and will have more body... ...more and Costa Rican. It became my favorite blend at home. What motivated me in 2013 to start a small-batch organicGrown without the use of artificial fertilizers, herbicides, etc.: Organic coffee has been grown according to organic farming techniques, typically without the use of artificial fertilizers. Some farms... ...more artisan roastery business in Fairfield County, CT was the lack of any real third wave type roaster in an area serving a million residents.
Fairfield County was clearly lagging behind with both Starbucks and Dunkin Donuts still dominating the coffee scene. A few espressoA small coffee beverage, about 20 ml, prepared on an espresso machine where pressurized hot water extracted through compressed coffee.: In its most stripped-down, basic form, this is... ...more cafes with trained baristas have started popping up in Fairfield County over the past year or so. But they were and still are bringing in coffee from out of the area….Counter Culture at Terrain in Westport…. George Howell, Intelligentsia and other top roasters being served up at Espresso Neat Cafe in Darien. All great quality roasters but nothing local!
There were only two established roasters in all of Fairfield County and I felt not to knock them but they were both fairly old school in what they offered. So I sensed a real opportunity to combine my roasting passion and business experience from the corporate world over the past 25 years to fill an apparent dearth of extremely high quality local roasting in Fairfield County. I believed with the right knowledge, focus, tools, capital, commitment to excellence, I could launch a local roastery that Fairfield County espresso bars, cafes and gourmet restaurants would be proud to serve as our own in place of the established out-of-town big brands. And with a commitment to be a totally organic roaster I would offer a excellent local brand to be sold in the specialty food markets for home consumers exploring pour over coffee brewing, French PressA simple coffee brewer also called a Press Pot: grounds and hot water are added to a carafe, allowed to sit for several minutes, and then a filter... ...more, espresso, Cold Brew, etc.
CS: How do you talk to other people or even your customers about coffee roasting? What do you think the most important thing is to convey to people about what you do with the roasting?
EF: Let me start by saying when I have guests visit my roastery, I take them on a tour of the facility to show them my commitment to excellence across the board. This includes an extremely sanitary facility, high end Everpure water filtration feeding lines to Faema E61A classic espresso group-head design, originally invented by Faema and used on a variety of machines. The E61 is easily identified by its pre-infusion chamber located just behind... ...more Legend espresso machine and Fetco Brewer, green bean storage on NSF dry racks (nothing sitting on the floor), a modern HVAC system that keeps humidity at 50% (calibrated hygrometer on the wall to monitor), Diedrich IR-12 infra-red roaster to minimize gas usage and unfriendly combustibles.
Diedrich IR12
The most important thing I tell people is that I need to develop a target profile to capture the peak of origin flavors in each coffee bean. I show them roasting theory with time and temperature graph on the chalk board to illuminate what goes into developing a profile and how coffee goes through various stages during roasting. I show them on the IR-12 how I can adjust air-flow and gas pressure. I talk to them about repeatability of the profile for consistency. I primarily roast to a City+City+ roast is an ideal roast level that occurs roughly between 425 and 435 degrees Fahrenheit in many coffee roasters with a responsive bean probe where First Crack... ...more profile for peak origin flavorOrigin Flavor is a term we use to describe coffee flavors that are intrinsic to a particular coffee from a particular origin, and in contrast to flavor we... ...more but also with some beans extend into Full City or Full City+ plus to bring in roasted coffee flavor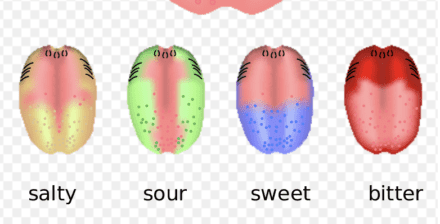 The overall impression in the mouth, including the origin character as well as tastes that come from the roast.: This is the overall impression in the mouth, including... ...more that works well to balanceSuggests a harmony and proportion of qualities, and implies mildness since no one quality dominates.: Balance is both an obvious and slippery taste term. It implies a harmony... ...more some beans. I explain how roasting into the second crackAfter First Crack, a roast reaction around 440 to 450 degrees that is distinguished by a snapping sound. Second Crack is the second audible clue the roaster-operator receives... ...more and producing oily French RoastSugars are heavily caramelized (read as burned) and are degraded; the woody bean structure is carbonizing, the seed continues to expand and loose mass, the body of the... ...more nullifies the origin flavors and therefore makes coffees taste all too similar.
Today, I had a local chef of one of the premier gourmet restaurants in Westport come by and I provided him a tour of the facility and followed the above format almost point for point. I brewed for him in my Trifecta a Full City Natural Organic Brazilian (I use in my espresso blend) since he was more familiar with darker French roasts. I explained how I don't go that far in roasting to retain the origin flavors balanced with roasted flavor. He really enjoyed the Natural Brazilian. Then I brewed in the Trifecta an organic Colombian roasted to City+ profile and he understood what I meant about capturing origin flavors. The Trifecta is a great brewing tool for extracting all the flavor in each roast. I can go on and on but I think I captured the essence of what I tell people about roasting.