I am endlessly curious about how people end up being coffee roasters, how they got the bug, and what kinds of journeys the craft has taken them on. The best entry into the conversation is to try some of that roaster's roasts first in order to see what characteristics of that coffee they're trying to express. Amanda sent me a roast of on of the GuatemalaGuatemalan coffee is considered a top quality coffee producer in Central America. Due to our proximity to Guatemala, some of the nicest coffees from this origin come to the United States. : Guatemalan growing regions Proyecto Xinabajul coffees that they had roasted on their Diedrich IR7. The coffee had such incredible caramel sweetnessSweetness is an important positive quality in fine coffees, and is one of five basic tastes: Sour, Sweet, Salty, Bitter, Savory (Umami). In coffee, sweetness is a highly desirable quality, and the green bean has throughout. It cupped and brewed so nicely, great balanceSuggests a harmony and proportion of qualities, and implies mildness since no one quality dominates.: Balance is both an obvious and slippery taste term. It implies a harmony and proportion of qualities, and perhaps a but definitely sweetness focused. I wanted to ask Amanda about that roast and about how she got into roasting in the first place. I never tire of hearing about people getting some green coffee at home and just experimenting with it to see what's possible.
Name, Company, Roaster model
Amanda Daley, Fable Coffee, Diedrich IR7
Shrub: Amanda, why'd you start roasting?
Amanda: Short Version:
Because I absolutely love it. I am fascinated by it. It never gets old. And it makes me happy.
Long Version:
I have been in and out of the coffee industry since 1999. My first introduction to coffee roasters was through Thanksgiving Coffee back in 2001, and it was enough of an intro to hook me. I loved learning about coffee farmers, and the processes of getting the beans to my cup. The coffee culture really shaped and changed over the next 5 years and it intrigued me. Every café I visited along the west coast was giving more attention to the coffee, and an artisanal approach took hold. I loved it! A few years back, I was working as (yet again) a barista when Jake (partner) said to me "You should have your own coffee company. I'll build you a cart". So he did, and we started a mobile café sourcing Insight Coffee out of Sacramento, which is 1.5 hrs from us in Nevada City. But it wasn't enough for me. I wanted to step it up, add my own artisanal approach, and get into specialty roasting. Jake insisted we do it, and I took on his challenge! We visited Oakland, picked up a teeny bag of green beans from Sweet Maria's, roasted them in a cast iron skillet on the stovetop, and learned what happens when heat is applied to the bean. HOOKED BIG TIME. We bought a BehmorA popular electric drum roaster designed for home use, with variable batch sizes (from 1/4 pound to 1 pound) and a smoke-reduction system. It has been modified and upgraded in refining the base model over the years. and learned a little more. Within a year we were roasting on a 5 lb propane fired RK drum, smoking up our house, and having a difficult time keeping up with the demand. This past spring, we moved production out of our certified kitchen operation (thank you CFO AB1616!) and into a production facility roasting on a Diedrich IR7.
Side note: I really like being a lady roaster in a mostly man industry. (it's true, lady roasters rock! .ed)
Shrub: What's your biggest challenge with roasting?
Amanda: Being a new roaster, self-taught, I rely on my senses more than anything else. I have to really trust myself. Before I buy a specific bean: I learn as much as I can about the region where the coffee was grown, how it was processed, when it was harvested/landed, and go from there. Knowing (mostly) all parts of the bean helps me develop the roast profile. Trusting my intuition has been the challenge. But so far, I'm kicking ass. 🙂
Shrub: That's so important to trust your senses as a new roaster and I think it comes from your experience home roasting. A lot of times new roasters can rely to heavily on gauges and numbers and trying to get everything to match up and forget about paying attention to the coffee itself. You sent me a wonderfully roasted Guatemala from our Proyecto Xinabajul, what drew you to this coffee?
Amanda: I love Guatemala coffees, and I had never heard of the Proyecto Xinabajul. We had been roasting Antigua and Huehuetenango, and I wanted to try something new. The reviews and cupping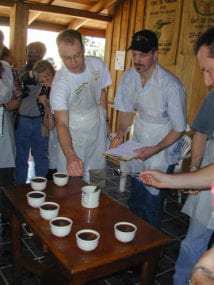 Cupping is a method of tasting coffee by steeping grounds in separate cups for discrete amounts of ground coffee, to reveal good flavors and defects to their fullest. It has formal elements and methodology in score on the Coffee Shrub website sounded fun, so I decided to bring in a bag. And it was delicious!
Shrub: What were you going for with the roast of this coffee?
Amanda: That super yummy, full tongue, mild-acid way that Guatemala coffee can be if proper development occurs during roasting.
Shrub: It was exceptionally balanced and a very sweet forward roast that brewed up stunningly in both the Clever and V60. What was your customers' reaction to this coffee?
Amanda: "I love this Guatemala! It smells like peanut butter cups!"- from a customer e-mail
It flew off the shelves. We love our customers, and they let us know how much they love us in e-mails, and by buying our coffee.
Shrub: What other Shrub coffees are you roasting right now?
Amanda: Guatemala Huehuetenango Familia Morales, and WOW it is damn good. I developed this to full-city roast plus a lil' bit (but not second crackAfter First Crack, a roast reaction around 440 to 450 degrees that is distinguished by a snapping sound. Second Crack is the second audible clue the roaster-operator receives about the degree-of-roast, following First Crack. Whereas), and use it for espressoA small coffee beverage, about 20 ml, prepared on an espresso machine where pressurized hot water extracted through compressed coffee.: In its most stripped-down, basic form, this is a working definition for espresso: A small. I call it Dark Chocolate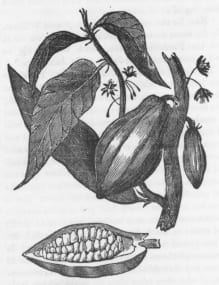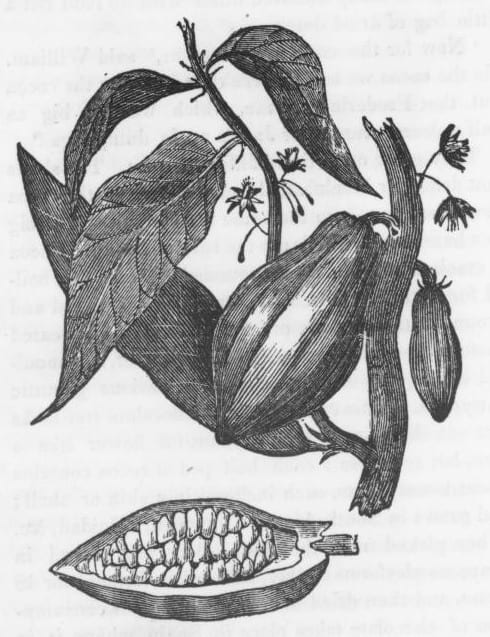 A general flavor or aroma term reminiscent of chocolate. But what type? Usually described with more specifics.: Chocolate is a broad, general flavor or aroma term reminiscent of chocolate. But what type? There are so CremaCrema is a dense foam that floats on top of a shot of espresso. It ranges in color from blond to reddish-brown to black. Blond crema may be evidence of under-extraction or old coffee, while. We also have the Ethiopia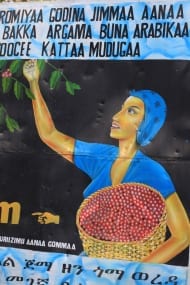 Ethiopia is the birthplace of coffee: it is in the forests of the Kaffa region that coffee arabica grew wild. Coffee is "Bun" or "Buna" in Ethiopia, so Coffee Bean is quite possibly a poor Aleta Wondo, which has been a huge hit as pour-over. A very approachable coffee, as we tend to ask our customers to drink it black first and then add stuff. Everyone loves it.
Shrub: How do you use the Shrub for your sourcing?
Amanda: Every week, I sit down at the computer and read what is available on the Shrub website. I order what excites me, which mostly has to do with your flavor profiles and how much info I can get on the farm/farmer. But in all honesty, you guys can do no wrong. I haven't ordered a bag yet that didn't wow us and our customers. Keep it up dudes. You guys are awesome. Thanks!
Thank you Amanda! That means the world to us.
The Fable(d) Cart