(05/17/12)
There's a phrase that I've been guilty of saying once or twice in the past, but which now really bugs me. The gist of it is:
"I'm just trying to roast the coffee so that all of its best qualities are realized without showing my influence over it."
Yes, there are some amazing characteristics latent in some coffees, and you can surely ruin those with too heavy a hand, but here is my problem. The coffee trade is a value added agriculture endeavor. At each step of the way, there is increased value added to the product and with this value, the price of the product should increase as well. With that in mind; if you aren't really adding any value to a coffee through your roasting and it is only these qualities which you believe to be inherent in them that makes them special, then how on earth are you going to charge someone the prices that you're charging them for that coffee? I don't want to get too much into a slap on the wrist kind of sentiment going here though, I want to make this about celebrating your craft of roasting. Being not just comfortable with your skill, but proud of what you're doing with the coffee.
I think one of the real roots of this dilemma is this idea that there is just one perfect roast for any particular coffee, or that if you want all the nuances of a coffee to be experienced that you can only take the roast seconds beyond the end of the first crackFirst crack in one of two distinct heat-induced pyrolytic reactions in coffee. It is distinguished by a cracking or popping sound in the coffee, and occurs between 390 and 410 degrees Fahrenheit in most coffee and that that is the only way any coffee should be roasted. THis thought process is as tyrannical as the one in the not so distant past that a coffee had to be roasted dark as possible before charring so that it would be "strong". If these are your personal preferences then I'm by no means going to tell you that you should roast your coffee differently, but I personally think that any particular coffee has a range of roasts at which great qualities will emerge. It's not just about roast level, not in the slightest. What gets lost in the extremes of this roast level debate is the idea of roast development.
SweetnessSweetness is an important positive quality in fine coffees, and is one of five basic tastes: Sour, Sweet, Salty, Bitter, Savory (Umami). In coffee, sweetness is a highly desirable quality, and the green bean has, bodyAssociated with and sensed by mouthfeel, body is sense of weight and thickness of the brew, caused by the percentage of soluble solids in the cup, including all organic compounds that are extracted from brewing, and acidity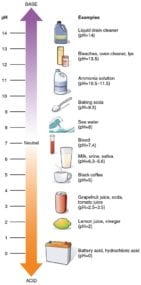 Acidity is a positive flavor attribute in coffee, also referred to as brightness or liveliness. It adds a brilliance to the cup, whereas low acid coffees can seem flat. Acidity can sound unattractive. People may are all greatly affected by decisions you make at certain times during the roast. The effects of those decisions can obviously be bad, but there is a good deal of range where you can shape the roast so that the brightnessA euphemistic term we use often to describe acidity in coffee. A bright coffee has more high, acidic notes. : A euphemistic term to describe acidity in coffee. A bright coffee has more high, acidic is more front loaded or in the finishSimilar to aftertaste, but it refers to the impression as the coffee leaves the palate. Aftertaste is the sensations gathered after the coffee has left the mouth. We combine these to form the "final flavor, or so that the sweetness is more of a fruitedIn some coffee taster's lexicon, "fruity" means the coffee is tainted with fruit, and "fruited" means a coffee is graced by positive fruit notes. We don't exactly see the difference in terms of these two sweetness or a more bittersweetBittersweet is from the language of chocolate, and describes the co-presence of positive bittering compounds balanced by sweetness. It is directly related to caramelization, but has inputs from other roast reactions, as well as bittering cocoa type sweetness. Depending on the coffee and how you're brewing it or selling it for someone else to brew, this is such an important skill to learn.
One of the casualties of a narrowing idea of how coffees can be roasted is the ability for someone to have a really great coffee experience with brewing it in their own homes. Too often we push coffees on folks because they are what we like and what tastes great on our cupping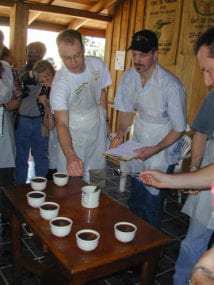 Cupping is a method of tasting coffee by steeping grounds in separate cups for discrete amounts of ground coffee, to reveal good flavors and defects to their fullest. It has formal elements and methodology in table or in our pour-overs, but we've never looked at the coffee in a press pot or, god forbid, an auto drip brewer. I think it's really important to have a clear picture of how your coffees perform in various brewing devices, especially methods outside of the "ideal" brewing conditions.
I also think that it's wise to have a range of coffees (roast levels as well as flavor profiles) in your line up, not necessarily in a futile attempt to please everyone but in an attempt to reach a wider range of people who really want to have a great coffee experience. The great experience doesn't just have to be the fruit juice KenyaKenya is the East African powerhouse of the coffee world. Both in the cup, and the way they run their trade, everything is topnotch.: Kenya is the East African powerhouse of the coffee world. Both, or the jammy dry processed Ethiopia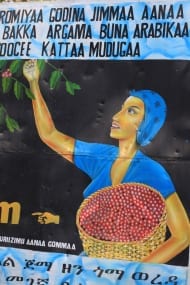 Ethiopia is the birthplace of coffee: it is in the forests of the Kaffa region that coffee arabica grew wild. Coffee is "Bun" or "Buna" in Ethiopia, so Coffee Bean is quite possibly a poor, or the delicate floral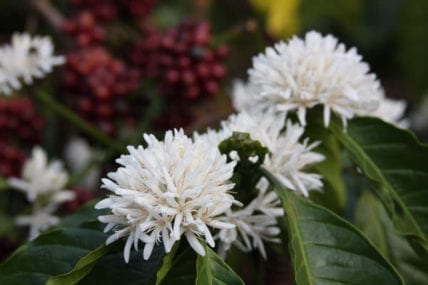 Floral notes in coffee exemplify the connection between taste and smell. Describing the taste of a specific flower is near impossible...we always default to "it tastes like it smells" which, admittedly, isn't the most helpful.  or tropical fruit nuanced obscure varietal. The great coffee experience can be something that's sweet, clean, and balanced. That's a great coffee experience, for anyone, at anytime. Great coffee isn't just the exotic, great coffee is any number of things, including approachable and accessible.
which really gets into a whole other discussion about how we score coffees in the first place… next time.