November 7, 2019
This week marks the return of our limited edition, Polar Expresso Holiday Blend. "Limited" doesn't necessarily make it special, but that it's made up of 88+ point washed African coffees does. These are coffees that excel as espressoA small coffee beverage, about 20 ml, prepared on an espresso machine where pressurized hot water extracted through compressed coffee.: In its most stripped-down, basic form, this is... ...more on their own, each a unique flavor component that together offer a complexThe co-presence of many aroma and flavor attributes, with multiple layers. A general impression of a coffee, similar to judgments such as "balanced" or "structured" ...more espresso that could not be achieved by any single ingredient.
About the coffees: It's no secret that the dense, high-grown BourbonA coffee cultivar; a cross between Typica and Bourbon, originally grown in Brazil: Mundo Novo is a commercial coffee cultivar; a natural hybrid between "Sumatra" and Red Bourbon,... ...more cultivars of BurundiBurundi coffee bears resemblance to neighboring Rwanda, in both cup character, but also the culture surrounding coffee. Burundi is a small landlocked country at the crossroads of East... ...more tend to be synonymous with "sweet", and so it's Burundi that we look to for our base espresso ingredient. As espresso, this coffee is syrupy sweet and Full City roasting sees creamyCreamy is a mouthfeel description indicating thickness and soft, rounded texture. See also buttery. ...more chocolate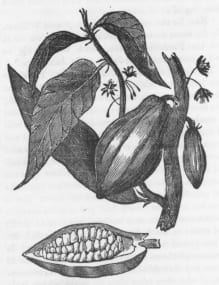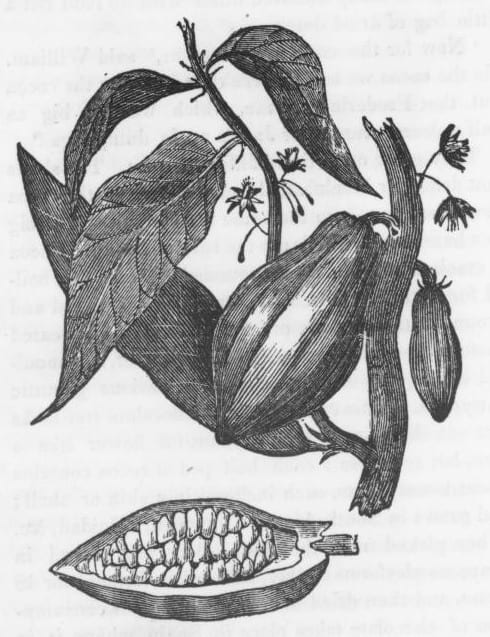 A general flavor or aroma term reminiscent of chocolate. But what type? Usually described with more specifics.: Chocolate is a broad, general flavor or aroma term reminiscent of... ...more roast flavors folded in.  Ethiopian coffee is added in equal measure, bumping up the fruitedIn some coffee taster's lexicon, "fruity" means the coffee is tainted with fruit, and "fruited" means a coffee is graced by positive fruit notes. We don't exactly see... ...more top notes, bodyAssociated with and sensed by mouthfeel, body is sense of weight and thickness of the brew, caused by the percentage of soluble solids in the cup, including all... ...more, and of course sweetnessSweetness is an important positive quality in fine coffees, and is one of five basic tastes: Sour, Sweet, Salty, Bitter, Savory (Umami). In coffee, sweetness is a highly... ...more too. The last ingredient? Just a touch of a AB KenyaKenya is the East African powerhouse of the coffee world. Both in the cup, and the way they run their trade, everything is topnotch.: Kenya is the East... ...more for vivid citrus accents that light up the cup in small amount.
We recommend starting at Full City and adjusting from there. At Full City, you can expect bitter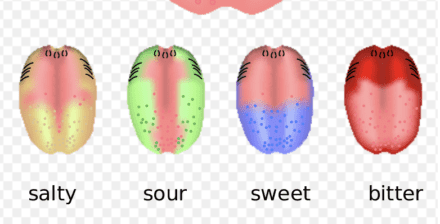 Bitterness is one of 5 basic tastes: Sour, Sweet, Salty, Bitter and Umami (savory flavors). There are many types of bitterness, hence not one avenue to tracking down... ...more and sweet flavors perfectly meshed, and moderate fruit flavors and acidic impression. Full City+City+ roast is an ideal roast level that occurs roughly between 425 and 435 degrees Fahrenheit in many coffee roasters with a responsive bean probe where First Crack... ...more roasts round off the edges a bit, acidity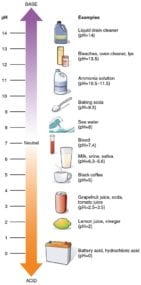 Acidity is a positive flavor attribute in coffee, also referred to as brightness or liveliness. It adds a brilliance to the cup, whereas low acid coffees can seem... ...more toned down quite a bit and bittersweetness at its peak.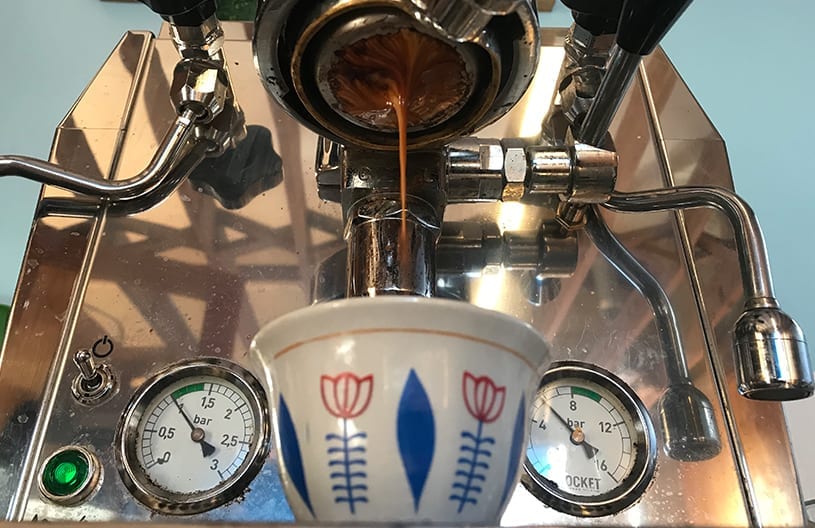 Brew Assessment:
Per our recommendation, we roasted Polar Expresso to Full City on our Bullet R1. Even with only one day of rest, this blend made for a tasty shot – mouthfeelHow a coffee feels in the mouth or its apparent texture, a tactile sensation : A major component in the flavor profile of a coffee, it is a... ...more is silkyA mouthfeel description indicating a delicate, light, elegant softness and smoothness. Usually refers to a lighter body than terms such as velvety, or creamy. ...more and body is positively buoyant.  Plum-like fruit flavors pop (brightnessA euphemistic term we use often to describe acidity in coffee. A bright coffee has more high, acidic notes. : A euphemistic term to describe acidity in coffee.... ...more softens with extra rest) and finishing notes of baking spice and milk chocolate bring to mind berry syrup with pancakes. We were tempted to compare Polar Expresso to sugar plums but, upon further research, we learned that sugar plums don't usually have any fruit in them? Very odd, but you know what we're getting at! Sugar plums aside, Polar Expresso is a great way to get into the holiday spirit – grab a few pounds while it lasts!
*See the full review and ordering info on Sweet Marias or Coffee Shrub