This article is from the July 2001 Tea & Coffee Trade Journal: Subscribe to this magazine! The Author is a consultant, author and coffee broker of some very exclusive EstateA "coffee estate" is used to imply a farm that has its own processing facility, a wet-mill. In Spanish this is called an Hacienda. A Finca (farm) does not necessarily have a mill. (And Finca coffees like Vista Alegre Natural Dry from BrazilBrazil is a coffee giant . As Frank Sinatra sang, "they grow an awful lot of coffee in Brazil".: Brazil is a coffee giant . As Frank Sinatra sang, "they grow an awful lot of and La Torcaza from PanamaPanama coffee ranges from medium quality lower altitude farms to those at 1600 - 1800 meters centered in the area of Boquete in the Chirqui district near the border with Costa Rica. Some farms feature. He is the author also of the book The Perfect Cup.
East Africa…Good Coffee, Bad Times  By Timothy J. Castle
The countries of East Africa have produced not only some of the world's best tasting coffees, but coffees which can immeasurably enhance blends, even when added in small quantities.
The whole continent, however, is under a siege of biblical proportions – disease, drought, war, corruption all threaten the very existence of its inhabitants, all of this making the discussion of coffee production almost moot to the average African. Africa, in fact, has been credited with undergoing its own continent-wide "World War" as the shifting alliances between its various nations give hope to one warlord or megalomaniac and then another.
Coffee production was once on the verge of being one of Africa's, certainly one of East Africa's, greatest modern day successes and the marginalization of its coffee industry, under the shadow of Africa's larger problems is yet another tragedy. Until the bigger problems are dealt with, however, there is little hope that things will get better; until, especially, some slight notion that the rule of law ever makes a stand then it is unlikely that the high quality coffees that East Africa has become known for will be consistently available or that the production of these coffees will be able to contribute measurably to solving the problems of this very troubled continent. Competing with the call for the "rule of law" are those that argue that free enterprise and a certain amount of economic recovery may occur once some nations descend into total anarchy – from such a position, however, anything would seem like an improvement.
While many in the U.S. and Europe fret over the plight of the Central American and Mexican coffee farmer (and conditions there are often less than desirable, to be sure) the plight of the coffee producers in the less-conveniently located continent of Africa seems to have escaped their notice. Or perhaps the plight of the poor souls of Africa is just too daunting.
Part of the global problem is that there is too much coffee in the world and not enough demand for good coffee. In the case of certain East African coffees, however, the coffee was often so good that it created its own demand. It is the return of those coffees for which its producers, and buyers, are fervently hoping.
In surveying the coffee scene in East Africa, country by country, several traders with extensive experience in the area were consulted: Steve Bauer, a trader with Paragon Coffee Trading Co., L.L.C.; Cameron Woods of Caracal Trading East Africa, Ltd.; Jeremy Woods, a trader with Atlantic (USA), Inc.; and Clinton Hayes, managing director of Teo U.K. Their views may seem at times pessimistic when it comes to the outlook for East African Coffee, either in terms of quality or quantity. Nonetheless, in reviewing their specific comments it is possible to catch glimmers of hope and reasons to keep looking for those few fantastic lots of East African coffee that could have become the norm had things gone differently.
Steve Colten, also a trader with Atlantic (USA), Inc. offered this realistic yet hopeful outlook on East African coffees, "Lately you have to work that much harder to find the right quality but to make the blanket statement that quality is down is wrong, it's just that you have to look harder – someone is always producing good quality."
What follows are comments on several key origins throughout East Africa, listed alphabetically, including Ethiopia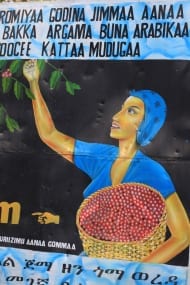 Ethiopia is the birthplace of coffee: it is in the forests of the Kaffa region that coffee arabica grew wild. Coffee is "Bun" or "Buna" in Ethiopia, so Coffee Bean is quite possibly a poor.
BurundiBurundi coffee bears resemblance to neighboring Rwanda, in both cup character, but also the culture surrounding coffee. Burundi is a small landlocked country at the crossroads of East and Central Africa, straddling the crest of
As other coffee producing countries in the region falter, Burundi is inching ahead: its consistently good coffees and well respected efforts in the specialty sector give traders reason to rely upon this originIn coffee talk, it refers to a coffee-producing region or country; such as, "I was just at origin." Of course "Origin" for most product we use is not a beautiful farm in a temperate climate, and hope for even better things to come in the future. Clouding this picture are the country's faltering production numbers and the lack of help that the New York "C" contract is presently offering.
According to Steve Bauer, "As with TanzaniaIn terms of the Tanzania coffee character, it belongs to the Central/East African family of washed (wet-processed) coffees, bright (acidy), and mostly aggressively flavorful of which Kenya is certainly the dominant coffee. Peaberries are often, the private sector is alive and well in Burundi. Their attention to detail has paid off. Traditionally, the coffee in Burundi is best at the beginning of the crop. This year, there has been a much smaller harvest and we're seeing a lot of fully washed super's."
"The thing to remember about Burundian coffee," Bauer insists, "is that it's a soft coffee, so it doesn't hold up well for very long, but when it's done right it can be an exquisite."
According to Cameron Woods, the turmoil that's going on in Burundi's government has thwarted production efforts. Contrary to Bauer's comments, Woods asserted that "the government has a lot of controls in Burundi, if they don't like the price then they can take the coffee back into reserve. On the other hand, certain traders have come in recently and bought lots at lower prices." While the extent of this problem may not be great the point is that the government has, according to Cameron Woods, hindered the auction system.
Clinton Hayes offered his view on Burundi's current situation, "Burundi's coffee is primarily sold through auction with a very small amount sold privately to gourmet markets in the U.S. and Japan. Their crop this year is complete at 18,000 tons (approx. 660,000 60 kg bags). Next year's crop is projected to be 15,000 tons. The coffee crop in Burundi has been depleted due to a combination of last year's drought and continuing political upheaval in the region. Potentially Burundi can produce 28,000 tons. Sadly, the future for Burundi coffee remains complicated with ongoing political uncertainty and also the very low world market price…. Fully washed coffees on average trade at small discounts to the New York "C" and better semi washed at 15 under. The problem lies with lack of present availability (roasters cannot confidently write sizeable volumes into blends), political uncertainty and also the regional problem of occasional potato cups.
Ethiopia
When asked his opinion of the current cropRefers to any coffee that has not been replaced by new crop shipments, even if it was shipped from origin many months before. See Past Crop and New Crop as well. of Ethiopian coffees, Bauer was enthusiastic. "Ethiopia has some really good quality washed Yirgacheffe and washed Sidamo right now. And they continue to produce some of the finest coffees in the world." This nation's bizarre auction system, where exporters must bid on coffees before having had the opportunity to cup them, prevents the best farmers from getting the best prices, thus making any entrepreneurial effort on the part of any one farmer to improve the quality of his or her coffee pointless at best. Exporters, likewise, cannot focus on any particular style or quality, or even establish a reputation for offering even a particular price/value relationship vis-à-vis the coffee they offer. Thus, while the coffees of Ethiopia are generally of good to very good quality, attempting to ferret out the best lots is always pretty much a crap shoot.
KenyaKenya is the East African powerhouse of the coffee world. Both in the cup, and the way they run their trade, everything is topnotch.: Kenya is the East African powerhouse of the coffee world. Both
Kenya, due to the outstanding coffees it has produced in the past and the commensurately outstanding prices that a few lots of that coffee once fetched, usually gets the most attention when the coffee producers of East Africa are reviewed. Indeed, the country was once considered a model of development and modernization and an example for the rest of Africa to follow. The past quarter century has not been kind to Kenya, however. Deforestation has severely reduced rainfall reducing coffee output to about half of what it once was. All areas of agricultural and industry have fallen victim to rampant government corruption and interference. Richard Leakey, the son of the famous anthropologist and archaeologist, was hired to help cleanse the government of corruption but proved too diligent and has now been fired and is being charged with various crimes. Meanwhile, the IMF (International Monetary Fund) is asking that all sectors of Kenya's economy be liberalized or funding will not continue. For the coffee sector this means that the government-run coffee auctions must be stopped and that the farmers should be paid directly by the buyers.
One trader noted that the elections scheduled for next year will be "interesting," if not pivotal. "Arap Moi (Kenya's president) doesn't want to leave but the people are fed up – you look at the average people in the street and they've got nothing…and although Kenyans are normally very undemanding, they are now under an awful lot of pressure."
Specifically with regard to this year's crop, Bauer felt that Kenya coffee, "hasn't been too bad lately." But, Bauer cautioned, "The AA coffee is remarkably scarce at the moment."
"Drought has made the beans smaller, and the scarcity of AA coffee has made the situation even more dire. In fact," Bauer asserted that "most of the auctions are offering less than 1,000 bags of AA coffee. It's become very rare and very expensive. Like diamonds."
Cameron Woods took a somewhat longer view, "The last two years the Kenyans have had significant drought situations. The cyclones that came in off the coast of Madagascar this year helped. The tremendous deforestation throughout the country really hurt. The tree coverage that used to trap the cloud cover isn't there any more and this has eliminated the long rains that used to fall. The rains this year, however have been a great surprise and very welcome. Tanzania, in fact, may have had too much. The farmers also have been tearing up the SL28 and SL 34 hybrids which were traditionally the trees that produced that famous black currant flavor. Instead they have been planting Ruiru 11An Arabica cultivar from Kenya, a dwarf form with resistance to CBB (coffee berry borer)  and CBD (coffee berry disease) : Ruiru 11 is named for the station at Ruiru, Kenya where it was developed and this has also hurt the flavor."
Woods also explained that the money that should have been getting to the farmers has not been, "Also, farmers should have been getting 44-64 shillings per kilo for cherry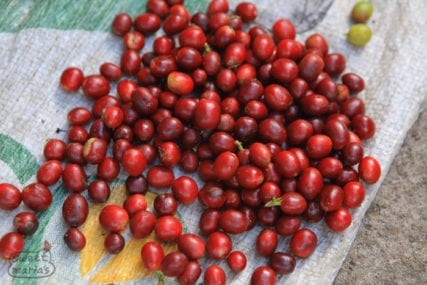 Either a flavor in the coffee, or referring to the fruit of the coffee tree, which somewhat resembles a red cherry.: Either a flavor in the coffee, or referring to the fruit of the coffee and some of these guys were only getting 4 to 24 shillings for their cherry from the coffee board, based on what was paid at auction. So these farmers have been planting maize and other things. One large scale farmer had around 220 acres and he just quit because he could not afford to maintain his land and he could not sell it, so he's abandoned it."
"The trees in many regions look better this year, nonetheless, with the deforestation in many areas, it's well understood that the rains won't be coming back on a regular basis. With the deforestation you can't count on weather patterns. Even this year we're looking at 34-35,000 tons and counting in the last year's fly cropFly Crop is a term used in chiefly in Kenya to mean the second, smaller harvest. There are no flies in the "Fly Crop"! But the term is intriguing, and it's origin yet a mystery your looking at 50,000 tons total. Now this year we're looking at around 20,000 tons for the fly crop and a bigger main crop." Regardless of size, however, Woods noted that the quality of the crop is not exciting, "All the coffee this year is at best an FAQ (Fair Average Quality) to FAQ minus, I've not cupped any coffee this year with any acidity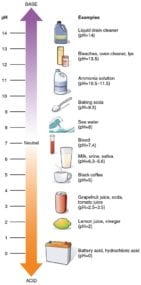 Acidity is a positive flavor attribute in coffee, also referred to as brightness or liveliness. It adds a brilliance to the cup, whereas low acid coffees can seem flat. Acidity can sound unattractive. People may."
Hayes, unfortunately, added to the consensus regarding Kenya, "This year's main crop (January through July) has been a disappointment in both quantity and quality due to drought. The crop is 37,000 tons compared to a usual potential of around 55,000 tons for the same period. Small scale farmers (co-operatives) who generally produce the best Kenya coffees in high grownHigh Grown, or HG, is a coffee designation that can mean different things in different countries. : High Grown, or HG, is the highest quality Mexican coffee designation but in Nicaragua it means 2nd quality. areas were hardest hit as they had, in the main, very limited access to water through irrigation. Estates fared slightly better as some were able to access reservoirs for a period before they also ran dry. Subsequently, quality is in general poor for Kenya standards and the better cupping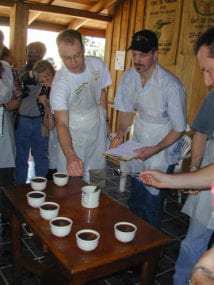 Cupping is a method of tasting coffee by steeping grounds in separate cups for discrete amounts of ground coffee, to reveal good flavors and defects to their fullest. It has formal elements and methodology in qualities have been fiercely competed for in the origin. Selected better AA lots have been achieving prices of between 200 and 300 U.S. cents/pound over NYC. Even slightly better qualities have generally achieved differentials of 70 over and above."
Hayes offered an analysis of the Kenya situation which was at once more optimistic than that of his colleagues, while still not providing a happy ending for Kenyan farmers, "The problem Kenya will have in the future is that the very high prices puts pressure on the end user to seek alternative origins and it may be that once we return to a normal crop (hopefully next season), roasters will have made changes to the blend to include less Kenya which may lead to a situation where Kenyas will be less desired with the obvious consequences to the price."
Malawi
The coffees of Malawi, particularly its "estate" coffees, have established an excellent reputation for flavor and consistency. These coffees are not available in the quantities necessary to satisfy the demand of large roasters, but nor are they of the stature to be a true substitute for the Kenyan coffees that many in the trade yearn for, but nonetheless, they are worthy of consideration.
Bauer noted that, "Malawi has a few plantations and they are producing a very bold, very soft coffee. If you're looking for a nice, mild East African coffee, Malawi would be the way to go right now."
When asked why, Bauer was quick to reply that it was "the bold beans. That's what makes the Malawi coffee so attractive." Many would add that the cupping characteristics of these coffees can also be exceptional.
RwandaRwandan coffee was, at one time, rarely seen in the United States as either a Specialty grade or low-end commercial coffee. There simply was not that much coffee produced in Rwanda that went anywhere besides
Speaking of bold beans, Rwandan coffee, Bauer stated, was anything but, "Essentially, what we're seeing in Rwanda is a very commercial grade coffee. Not much specialty grade…not much to offer, ith most of the Rwandan coffee going to Europe." This is a pity, however, as this nation is also capable of producing a very fine ArabicaArabica refers to Coffea Arabica, the taxonomic species name of the genus responsible for around 75% of the worlds commercial coffee crop.: Arabica refers to Coffea Arabica, the taxonomic species name of the genus responsible coffee. The problems of the country dwarf whatever concerns a few coffee farmers may have in particular and, in fact, coffee seems to be getting lost in the shuffle.
Tanzania
Tanzania is often considered a close runner-up to Kenya in the East African quality derby and with the current situation, many roasters are looking to the coffees of this nation as a straight substitute for Kenyan coffees.
Bauer reserved some of his most positive comments for the coffee coming out of Tanzania, "Very nice…the best it's been in years." When asked what events contributed to this upswing in quality, Bauer replied that it had everything to do with the resurgence of many of Tanzania's rehabilitated estates. "The return of so many of the nationalized farms to the private sector is having a huge effect on the quality of the coffee coming out of Tanzania right now. It's just improved so much."
Of Tanzania, Cameron Woods had a slightly different spin on the Tanzanian situation, "They've also been affected by the drought and they've had a diminished crop as well, they've had a lot of flowering but the cyclones, while providing some rain also aborted this flowering. Tanzania should have a decent crop coming up but this is predominantly in the northern areas. Almost 90% of the southern coffees go to one dealer and access is very limited."
Hayes offered a few more details on Tanzania's upcoming crop, "This year's crop should be 12,000 tons in the north and 21,000 tons in the south with 3,700 tons unwashed Arabica and 15,000 tons RobustaRobusta usually refers to Coffea Robusta, responsible for roughly 25% of the world's commercial coffee. Taxonomy of Robusta is debated: some sources use "Robusta" to refer to any variety of Coffea Canephora, and some use. The crop is coming to an end with most coffee sold and exported. The next crop, July onwards, is expected to be similar in most regions with a likely decline of approximately 4,000 tons in the south for cyclical reasons following what was last year a bumper harvest. Sadly, Tanzania's northern coffee is no longer achieving the large premiums of the past and this is mainly due to a reduction in demand from Japan due to persistent decline in production and quality from the region over several years. The problem is being tackled and many coffee estates that were until recently mismanaged have been leased to private investors for rehabilitation."
Regarding Tanzania's Robustas, Hayes continued, "this year private buyers were not granted licenses to purchase from the farmer and it appears that the exclusion of privates has led to dissatisfaction on behalf of the grower and around 5,000 tons of the crop remain unsold."
Hayes concluded, "It is my opinion that the Tanzania authorities must seek a faster way of auctioning the harvest as Tanzania quality is being affected (oldish cups) by the slow rate at which the crop is sold. Please note that the majority of Tanzania coffee is bought by traders and exporters directly from the farmer but still has to be sent through the auction. This system is acceptable in order to monitor exports and also for the Tanzanian authorities to correctly deduct the correct taxes and levies in order to sustain, amongst other things, the research institution and the coffee board. However, a faster and more efficient modification of this present system is required."
UgandaWhile Arabica was introduced at the beginning of the 1900's, Robusta coffee is indigenous to the country, and has been a part of Ugandan life for centuries. The variety of Wild Robusta Coffee still growing
The crowded field in Uganda has deterred some traders from venturing there. Further, its reputation for producing low quality coffees (some however of good value) has also deterred roasters and traders alike from finding uses for this coffee. Finally, it is not consistently available, particularly in the U.S.
Relative to other origins, "Uganda on the other hand is another story altogether. For while they have had some success producing organicGrown without the use of artificial fertilizers, herbicides, etc.: Organic coffee has been grown according to organic farming techniques, typically without the use of artificial fertilizers. Some farms have more local Organic Certification than the coffees lately," Bauer indicated that, "most of the coffee coming out of Uganda is of a very poor quality."
Bauer continued on to say that "at the moment, the coffee in Uganda is only attractive to the U.S. market when the differentials are good. So, basically, the Robustas in Uganda get most of their attention in Spain and Italy."
Hayes offered this assessment, "This seasons crop approximately 2.7 million bags of which 90% will be Robusta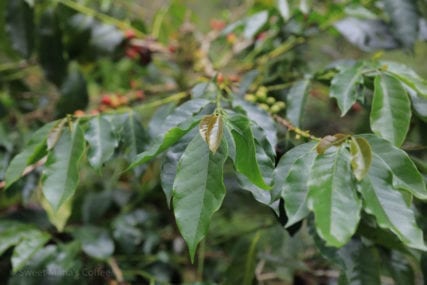 Ateng is a common name for Catimor coffees widely planted in Sumatra and other Indonesia isles.: Ateng, with several subtypes, is a common name for Catimor coffees widely planted in Sumatra and other Indonesia isles. and 10% Arabica. Again, the potential is closer to 4 million bags. The biggest threat to Uganda now is coffee wilt disease."
ZambiaFrom the country formerly known as upper Rhodesia in a country now named for the Zambezi River, Zambian coffees range from Kenya-like brightness to subtle, balanced coffee with complexity, body and nuanced flavors... Zambia has
Zambia has the potential to be another "sleeper" origin, capable of delivering excellent quality at sometimes exceptional differentials. Overall, Bauer felt that "the estate sector is still doing very well in Zambia. But, they're just not having the high differentials that they used to."
Bauer also offered that "they seem to be competing a lot with Zimbabwe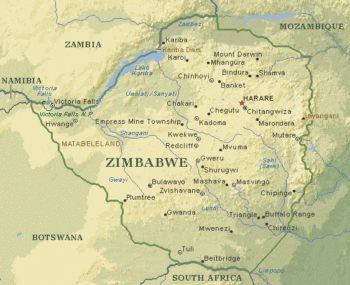 Zimbabwe, formerly known as lower Rhodesia until independence in 1980, has produced great coffee since production was introduced in the 1960s. Like Zambian coffees, these coffees are often overshadowed by the great East African coffee: right now."
Zimbabwe
It is unclear what sort of competition Zimbabwe can offer at this point as the situation there is even more complicated than in most East African countries and, mind boggling as it may seem, even more tragic. The coffee farmers are being made the scapegoats in an ongoing effort by Zimbabwe's president, Robert Mugabe, to retain office by catering to a group of "war veterans" who bear, for the most part, a remarkable resemblance to a ragtag band of armed thugs. With the political infighting heating up, Bauer noted, "the strain is beginning to show in the coffee produced."
With many of the farmers afraid of being taken over by the "war veterans" things in Zimbabwe are, Bauer said, "very political right now…very tense." Perhaps the saddest offshoot of this political tension, Bauer observed, is the harsh reality that "it's somewhat dicey to rely on Zimbabwe as an origin at the moment. This is by no means a situation, however, like when Idi Amin threw all the Indians out of Uganda. The quality of the Zimbabwean coffees, finally, has still been very good."
Conclusion
Coffee, unfortunately, cannot save the world, but roasters and dealers can send a signal to stricken areas like East Africa that as long as the quality is there, they will be there with a fair differential for good coffee. It's not much, but it's something and it's better than yielding to the temptation that many in the trade are feeling to write this origin off – off the menu boards of small specialty roasters and out of the blends that large roasters need to offer as consistent in taste. It is harder to find the right East African coffee these days, but, as conditions throughout Africa so poignantly demonstrate, difficulty is a relative thing.