This is the most important aspect of home roasting to master. The roasted coffee you buy from the store or your local coffee shop has been roasted on commercial equipment that provides certain advantages in roasting coffee to a particular level. However, the main drawbacks are that commercial roasteries may roast too dark (in most cases) or not dark enough (in very few cases), and the selection of coffee available to you is limited. By honing your skills and knowledge you can create roasts that are every bit as good as those from your local shop. The key ingredient is always high-quality green coffee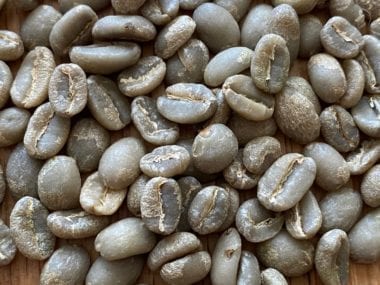 Green coffee refers to the processed seed of the coffee tree fruit. Coffee is a flowering shrub that produces fruit. The seeds of the fruit are processed, roasted,... ...more.
Roasting is something you learn by doing. You can't pin it down to a set of numbers. The best way to determine roast level is by using all five of your senses. One sense alone can't reliably determine roast level. Just like cooking, coffee roasting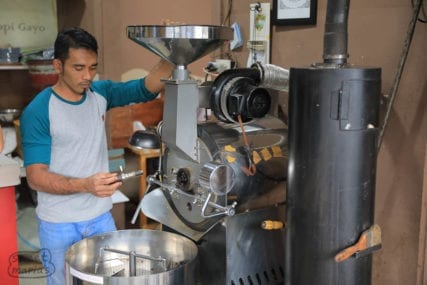 The application of heat to green coffee seeds (beans) to create palatable material for brewing a great cup!: Coffee roasting is a chemical process induced by heat, by... ...more is an acquired skill that improves with experience.
There is always a balanceSuggests a harmony and proportion of qualities, and implies mildness since no one quality dominates.: Balance is both an obvious and slippery taste term. It implies a harmony... ...more between the "roast character" and the "originIn coffee talk, it refers to a coffee-producing region or country; such as, "I was just at origin." Of course "Origin" for most product we use is not... ...more character" of a roasted coffee. In darker roasts, the origin character of the coffee becomes secondary to the flavors of the roast. I subscribe to the idea that the best roast is the one that maximizes all the origin character, one that reveals the unique origin character of the coffee. This is usually associated with a lighter "City" roast. At some point between French and fire, it really doesn't matter much what the origin character of the coffee was, all coffees will tend to taste the same (i.e. ashyThe smell or taste of ash, such as an ashtray, cigarette smoke, or fireplace. Often a roast defect.: A quality in aroma or flavor similar to that of... ...more and bitter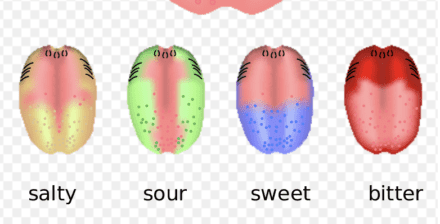 Bitterness is one of 5 basic tastes: Sour, Sweet, Salty, Bitter and Umami (savory flavors). There are many types of bitterness, hence not one avenue to tracking down... ...more). It is up to you, the home roaster, to navigate the variables of roasting to create the coffee you truly enjoy. This may be a darker roast than I recommend, but stand your ground and brave the smoke! The experience of finding the combination that suits your palate only deepens the appreciation for the great varietyA botanical variety is a rank in the taxonomic hierarchy below the rank of species and subspecies and above the rank of form (form / variety / subspecies... ...more of coffee and diverse cup qualities available.
Take Notes
It's crucial to keep track of your roasts, so we've made a handy Roast Log. Each time you a roast coffee, fill in the Roast Log as best you can with tasting notes. You don't have to cup coffees in a traditional way, but jot down a few thoughts about how the roast tastes when you brew it. Is it sweet? Does it taste bitter? Do you taste some fruit or chocolate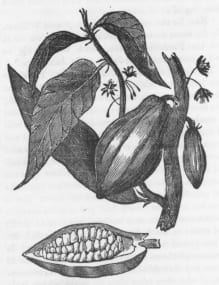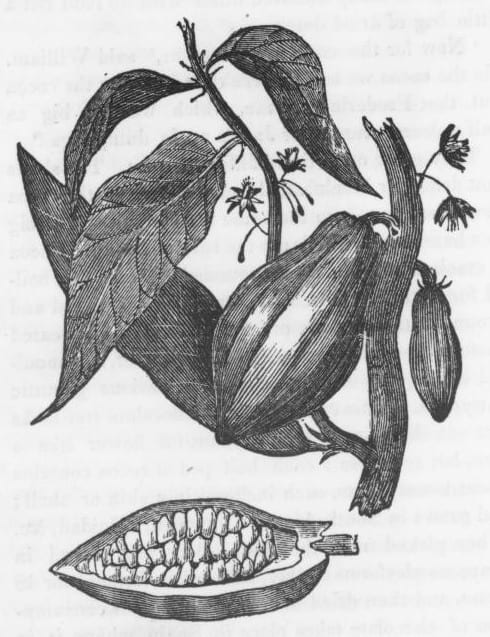 A general flavor or aroma term reminiscent of chocolate. But what type? Usually described with more specifics.: Chocolate is a broad, general flavor or aroma term reminiscent of... ...more notes? You can try different brewing methods too; some roast levels are better for certain brewing methods than others. By logging your results you can refer to things that worked and avoid things that didn't quite turn out how you'd hoped.
Here is a quick reference chart on how to use your senses to determine roast level followed by a detailed explanation for each level. You can click on the heading of each row to go to a separate page with more information. Click on the column headings to jump to more information on using that sense.
Roast Level (see expanded description below)

Sight
Sound
Taste
Smell
Touch
City-City+
Splotchy, light brown no oil, no cracks near bean tips, slight expansion
First CrackFirst crack in one of two distinct heat-induced pyrolytic reactions in coffee. It is distinguished by a cracking or popping sound in the coffee, and occurs between 390... ...more complete, 0:30-1:30 after end of 1st CrackAn audible popping sound heard during roasting. In coffee, one refers to "first crack" and "second crack," which come from two different classes of chemical reactions.: An audible... ...more
Bright, sweet, juicy, light bodyAssociated with and sensed by mouthfeel, body is sense of weight and thickness of the brew, caused by the percentage of soluble solids in the cup, including all... ...more, fresh fruit
Malty, sweet, floralFloral notes in coffee exemplify the connection between taste and smell. Describing the taste of a specific flower is near impossible...we always default to "it tastes like it... ...more, herbalA flavor descriptor in coffee reminiscent of herbs, usually meaning aromatic, savory, leafy dried herbs. Usually, more specific descriptions are given, whether is is a floral herb, or... ...more
Bumpy, uneven surface, no sheen
Full City-FC+
More even, no oil, medium brown, slight cracks at tips, moderate expansion
Just before 2nd crack, 1:30-3:00 after end of 1st Crack
Balanced, bittersweetBittersweet is from the language of chocolate, and describes the co-presence of positive bittering compounds balanced by sweetness. It is directly related to caramelization, but has inputs from... ...more, medium body, ripe fruit
Chocolate, bittersweet,
ripe berry, caramelCaramel is a desirable form of sweetness found in the flavor and aroma of coffee, and is an extension of roast taste. Extremely light or dark coffees will... ...more hints
Smooth, more even surface, slight sheen
Vienna-French
Even, dark brown, bigger cracks at bean tips, oil on surface, large expansion
Just after 2nd crack starts up to 0:30-1:00 into 2nd crack
Bitter, thin body, not very sweet, carbonyA roast-related flavor term, referring to burnt flavors from dark roast levels. For some this is a pleasant flavor if residual sweetness is present, but plain carbon flavor... ...more
Roasty, bitter, dark chocolate
Oily, more loss of weight, brittle
Roast Levels
Please note: temperatures given in the notes below are general and relative to the quality and placement of your thermometer.  They are not the absolute truth for every single roaster and in fact the thermometer in your roaster might read as much as 50 degrees different (higher or lower) depending on where the temperature is being measured! Don't worry if your roaster can't measure temperature. Use all your senses to judge the sight, smell, sound and most importantly the taste of the roasted coffee. Please check our Coffee Glossary for definitions of unknown terms.
First Crack:
The first of two distinct pyrolytic reactions in roasting coffee, first crack is distinguished by a loud cracking or popping sound, similar to popping corn, and occurs in most roasters between 390-410 degrees F. This is a much louder and more forceful sound than second crackAfter First Crack, a roast reaction around 440 to 450 degrees that is distinguished by a snapping sound. Second Crack is the second audible clue the roaster-operator receives... ...more, which is a soft snapping sound. First Crack marks the point where steam and carbon dioxide force the bean to fracture. This process opens the crease in the bean enough to release remaining silverskinOn dried green bean coffee, the thin inner-parchment layer that clings to the bean and lines the crease on the flat side. Silverskin becomes chaff and falls off... ...more in the form of chaffChaff is paper-like skin that comes off the coffee in the roasting process. Chaff from roasting is part of the innermost skin (the silverskin) of the coffee fruit... ...more.
Under-developedUnder-developed refers to roast problems, usually too-light roasts. If a coffee is not roasted until the reactions responsible for the audible First Crack are completed, there will be... ...more:
This is a roast that has been stopped before the coffee has gone through the necessary roasting-induced chemical reactions to transform it from undrinkable to enjoyable. First Crack has either not been completed or has just ended and the coffee hasn't progressed far enough to fully develop its potential sweetnessSweetness is an important positive quality in fine coffees, and is one of five basic tastes: Sour, Sweet, Salty, Bitter, Savory (Umami). In coffee, sweetness is a highly... ...more and flavor.
City RoastCity roast is what we define as the earliest palatable stage that the roast process can be stopped and result in good quality coffee. City roast occurs roughly... ...more Level:
This is the earliest stage where you can stop the roast and still get good tasting coffee. City roast occurs between 415-425 degrees F on most roasters. At this roast level the origin flavorOrigin Flavor is a term we use to describe coffee flavors that are intrinsic to a particular coffee from a particular origin, and in contrast to flavor we... ...more isn't eclipsed by roast flavors, but the risk is that sourness, astringency, or under-developed sweetness can make the cup unpleasant. City roast generally has a light brown color with strong surface texture, sometimes even dark creases in the bean surface, and only moderate expansion of bean size. This can vary greatly among different coffees, though. As a very general rule, to achieve City roast the coffee is removed from the heat at the last detectable sound of first crack, or very soon after, with no development toward second crack.
City+City+ roast is an ideal roast level that occurs roughly between 425 and 435 degrees Fahrenheit in many coffee roasters with a responsive bean probe where First Crack... ...more Roast Level:  
This ideal roast level, also called a "medium roast", occurs roughly between 425-435 degrees F on most roasters. The coffee has been allowed to develop anywhere from 10 seconds to 1 minute or more, depending on roast method, after the last "pop" of first crack. These time and temperature ranges vary depending on the roasting method and green coffee. At this level, there is a balance between moderate roast flavor and the origin flavor of the bean. AstringentAstringency is a harsh flavor sensation, acrid flavor, that provokes a physical reaction on the toungue, the tactile feeling of papery dryness. It can have saltiness, sourness and... ...more, sourSour is one of four basic sapid (in the mouth) tastes: Sour, Sweet, Salty, Bitter (and possibly a 5th called Umami which indicates savory flavors). In coffee, sourness... ...more or "baked" light roast flavors are reduced, yet the flavors specific to a particular coffee are still expressed in the cup. City+ roasts have a medium brown color and may not yet have the smooth surface that with further development towards second crack.

Full City RoastA coffee that has been roasted to the brink of second crack.: A coffee that has been roasted to the brink of second crack. The internal bean temperature... ...more Level:
Full City is right at the brink of second crack, roughly between 435-445 degrees F. At this roast level, certain origin qualities might be best expressed when the roast flavors are actually greater. Many SumatraIndonesians are available as a unique wet-hulled or dry-hulled (washed) coffees. Giling Basah is the name for the wet-hulling process in Bahasa language, and will have more body... ...more coffees fall in to this category. Full City roasts have a much more uniform dark brown color and have a smooth surface from the browning and bean expansion that occurs as the coffee is on the brink of second crack.

Second Crack:
Second Crack is the second audible clue the about the degree of roastDegree of Roast simply means the roast level of a coffee, how dark it has been roasted.: Degree of Roast simply means the roast level of a coffee,... ...more. Whereas first crack sounds like popcorn popping, second crack has a faster, shallower patter, much like Rice Krispies in milk, electrical sparking, a snapping sound. Second crack is a further stage of the pyrolytic conversion of compounds and occurs around 440 to 450 degrees F. This is a physical fracturing of the cellular matrix of the coffee, and results in an eventual migration of oils from within the cells of the bean to the outside of the bean. When second crack is volatile, it can blow small discs off the coffee bean!

Full City+ RoastA roast slightly darker than Full City. At Full City+, the roast is terminated after the first few snaps of second crack. The main cue that distinguishes the... ...more Level:  
A coffee that's been roasted just up to the first few snaps of second crack are heard and then terminated, roughly around 445-450 degrees F. The main cue that distinguishes the difference between the Full City and Full City+ is audible, not visual. This is a term Sweet Maria's basically invented, and while used in the trade a bit, it has its context in our communications with home roasters more than anything. At this level roast flavors begin to dominate, which tones down certain origin characteristics and creates a harmony between the two. This is an ideal roast level for single originSingle Origin refers to coffee from one location, in contrast to blended coffee. This term is particularly useful in discussing espresso, since most commercial espressos are made from... ...more espressoA small coffee beverage, about 20 ml, prepared on an espresso machine where pressurized hot water extracted through compressed coffee.: In its most stripped-down, basic form, this is... ...more.
Vienna RoastVienna roast occurs at the beginning of second crack. The Vienna stage is where you begin to find origin character eclipsed by roast character.: Vienna roast occurs at... ...more Level:
Vienna Roast occurs at the beginning of second crack, roughly around 450-460 degrees F.  The Vienna stage (also called Continental) to Light French stage is where you begin to find origin character eclipsed by roast character. If you buy coffee for its distinct origin characteristics, heavy roasting is at odds with revealing those nuances. Nonetheless, some coffees are excellent at this stage. Vienna is a common roast level for espresso.
French RoastSugars are heavily caramelized (read as burned) and are degraded; the woody bean structure is carbonizing, the seed continues to expand and loose mass, the body of the... ...more:  
At French Roast level sugars are heavily caramelized (burned) and degraded. This occurs roughly around 460-470 degrees F. At this stage, the woodyGenerally a taste defect from age; old green coffee, perhaps yellowing in color. This is due to the drying out of the coffee over time, and as the... ...more bean structure is carbonizing as the seed continues to expand and loose mass. The body of the resulting cup will be thinner and lighter as the aromatic compounds, oils, and soluble solids are burned out of the coffee and rise up to fill your house with smoke. Second crack is well finished at this point.
BurntBurnt flavors in coffee are the result of over-roasting, fast roasting, or roasting in a high-heat environment. This often occurs when the initial roaster temperature when the green... ...more:  
By this point, roughly 470-480 degrees F, it's too late. You've roasted the coffee too dark and will only end up with a bitter cup of charcoal water. Heat being applied for too long has obliterated all of the volatile compounds that might have added flavor and sweetness. You will also have created a foul smelling smoke. Please, if you learn anything from this guide, don't roast your coffee to this point. It's dangerous and a waste of time and money.
Over-Development:
This happens when too much time is allowed between the 1st and 2nd Cracks. The results are flat flavors with a very muted acidity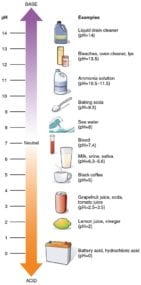 Acidity is a positive flavor attribute in coffee, also referred to as brightness or liveliness. It adds a brilliance to the cup, whereas low acid coffees can seem... ...more as well as a thin body and mouthfeelHow a coffee feels in the mouth or its apparent texture, a tactile sensation : A major component in the flavor profile of a coffee, it is a... ...more.

Cooling
It's important to always end the roast when you achieve the desired level, which means how you cool the roast is important.  How you got to that point in your roast will affect the flavor of your roast, but as long as you are within a reasonable time frame (which varies, of course) you'll be fine.