We say time and again that the term "acidity" is used as a descriptor of positive attributes in coffee. Convincing folks that acidity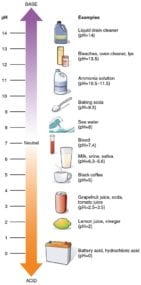 Acidity is a positive flavor attribute in coffee, also referred to as brightness or liveliness. It adds a brilliance to the cup, whereas low acid coffees can seem... ...more is a positive characteristic and that we're not talking about the kind of acidity that makes a stomach sourSour is one of four basic sapid (in the mouth) tastes: Sour, Sweet, Salty, Bitter (and possibly a 5th called Umami which indicates savory flavors). In coffee, sourness... ...more is one of the core dilemas of of the purveyor of fine coffees. Acidity, the good kind, is responsible for a number of characteristics in coffee including many of those fruit notes. Knowing a little bit about which specific acids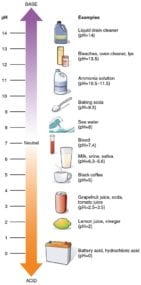 Many acids contribute to coffee flavor: acetic, malic, citric, quinic, tartaric, phosphoric, etc.: Many acids contribute to coffee flavor; malic, citric, quinic, tartaric, phosphoric, etc. See Acidity or... ...more are responsible for certain fruit-like flavors can prove to be really helpful for learning how to identify these flavors, help you identify the coffees that you're really going to be the most happy with, and how to roast and store a coffee in order to promote or diminish specific characteristics. So here's a quick little primer in just a few of the acids found in coffee and what flavors they lead to.
– Citric Acid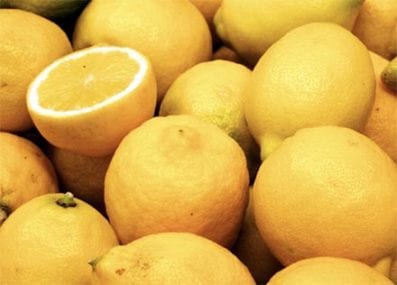 Citric acid is, in moderate amounts, a component of good, bright coffees. It is a positive flavor acid in coffee that often leads to the perception of citrus... ...more: Found in high grownHigh Grown, or HG, is a coffee designation that can mean different things in different countries. : High Grown, or HG, is the highest quality Mexican coffee designation... ...more arabicaArabica refers to Coffea Arabica, the taxonomic species name of the genus responsible for around 75% of the worlds commercial coffee crop.: Arabica refers to Coffea Arabica, the... ...more coffees, these acids lead to citrus flavors like orange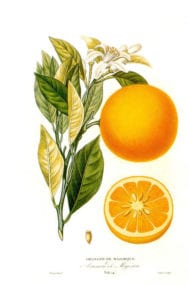 Orange aromatics and flavors are prized in coffee, whether they take the form of sweet orange flesh and pulp, or orange peel. Orange flavors or aromatics can range... ...more and lemon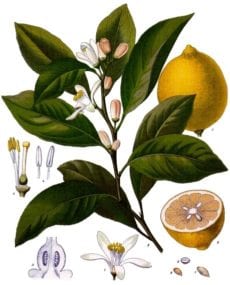 Lemon notes, as well as other related citrusy flavors or acidities, are prized in coffee. These usually express themselves as a bright accent in the cup, or aromatic... ...more or sometimes grapefruit in a coffee. Some research shows that citric acid is responsible for most of the acid flavors in coffee.
– Malic Acid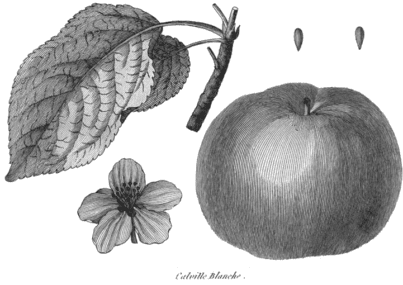 An acid that adds to favorable perceptions of cup quality; malic acid often adds apple-like acidity, and perhaps other taste aspects recalling apples. Malic acid is yet another... ...more: This can provide more of an apple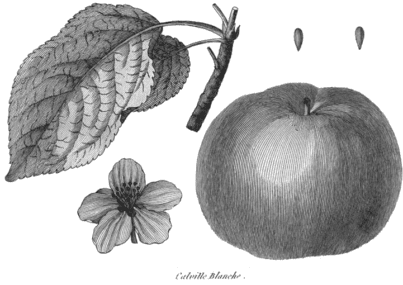 Apple-like flavors in coffee can take on many different forms. The more common ones we use relate to malic acid brightness, which can recall different apple types: green... ...more or pear-like flavor to a coffee, sweet and crispUsually used as a modifying flavor term, such as "crisp acidity" : Crisp can have several meanings, since it modifies other flavor terms. Crisp acidity might mean bracing,... ...more, but can also have stone fruit properties.
– Phosporic Acid: Not an organicGrown without the use of artificial fertilizers, herbicides, etc.: Organic coffee has been grown according to organic farming techniques, typically without the use of artificial fertilizers. Some farms... ...more acid, and can really push sweetnessSweetness is an important positive quality in fine coffees, and is one of five basic tastes: Sour, Sweet, Salty, Bitter, Savory (Umami). In coffee, sweetness is a highly... ...more in a coffee. Tropical fruit flavors like grapefruit or mango are generally attributed to phosporic acid
– Acetic Acid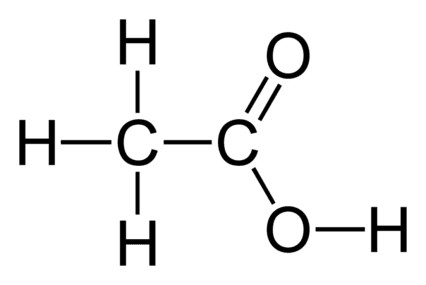 Acetic acid can lead to vinegar-like flavors in over-mature coffees, or bitterness in high quantities. But in moderate amounts it adds a positive winey note to the cup.... ...more: This is the main component of vinegarA defective flavor taint in coffee, resulting perhaps from poor processing, fermentation, sanitation.: Vinegar-like qualities are a defective flavor taint in coffee, resulting perhaps from poor processing, fermentation,... ...more, so this can be an off flavor at higher levels. At lower levels in can have a pleasant sharpness or lime-like flavors.
– Tartaric: Tartaric acids are common in grapes and can lead to some winey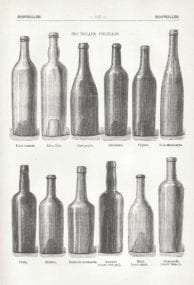 A taste term to describe a wine-like flavor with a similar perceived acidity and fruit, and some level of acetic acid. It is found most commonly in East... ...more or grape-like notes in a coffee, but can also be sour in higher levels.
– Quinic AcidAn important acid in the chemistry of coffee, positive to cup quality in moderate amounts, but leading to perceived sourness and astringency.: Quinic acid is another double-edged proposition... ...more: These are the bad guys, and these are indeed responsible for the sour stomach. Quinic acids increase in production the more and more the coffee degrades. Dark roasted coffees are hight in this while low in other flavor contributing acids, and also stale coffees, either coffees that were roasted a good while ago or that were brewed a long time ago (especially if left on a hot plate).
– Chlorogenic AcidChlorogenic acids (CGAs) are important to coffee flavor, contributing to flavor when in the proper balance and level. They are a group of phenolic acids esterified to quinic... ...more: Responsible for a good deal of percieved acidity in the cup. For a long time it was simply said that roast level was responsible for the breaking down of some of these acids, but more accurately it is exposure time to the heat during the roasting. Prolonged exposure time can result in a reduced perception of acidity even if the final roast level is fairly light.