(12/27/13)
The Coffee
El SalvadorEl Salvador coffee had an undeservingly poor reputation for years, marred mostly by the inability to deliver coffee of high quality in an unstable political climate. Unfortunately, agriculture is the first to suffer in revolution, Majahual – Tablon Tempisque
The Roasts
City+City+ roast is an ideal roast level that occurs roughly between 425 and 435 degrees Fahrenheit in many coffee roasters with a responsive bean probe where First Crack starts in the 395 to 405 degree, Full City, City+ Stretched Drying
This is an extremely versatile coffee and one that is sweet forward. Don't get me wrong, there is plenty of malic apple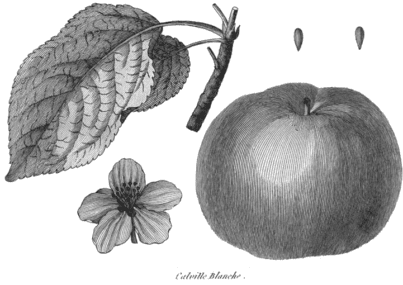 An acid that adds to favorable perceptions of cup quality; malic acid often adds apple-like acidity, and perhaps other taste aspects recalling apples. Malic acid is yet another of the many acids that adds to crispness and some citric too if roasted that way, but with this experiment I was after the sweetest possible roast of this coffee. I wanted a brewed cup that didn't hit me right in the mouth with it's brightnessA euphemistic term we use often to describe acidity in coffee. A bright coffee has more high, acidic notes. : A euphemistic term to describe acidity in coffee. A bright coffee has more high, acidic, but had more of a glow which supported the sweetnessSweetness is an important positive quality in fine coffees, and is one of five basic tastes: Sour, Sweet, Salty, Bitter, Savory (Umami). In coffee, sweetness is a highly desirable quality, and the green bean has and mouthfeelHow a coffee feels in the mouth or its apparent texture, a tactile sensation : A major component in the flavor profile of a coffee, it is a tactile sensation in the mouth used in. A brew that when served to someone, the first word out of their mouths would be "sweet" and not "the brightness is…". There's a lot caramel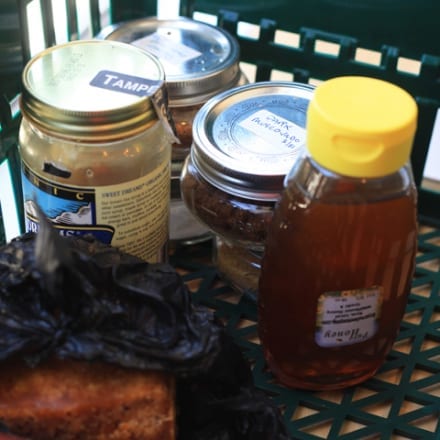 Caramel is a desirable form of sweetness found in the flavor and aroma of coffee, and is an extension of roast taste. Extremely light or dark coffees will lose potential caramel sweetness, as it exists and cocoa to be found in this coffee with the proper roasting. I've roasted, cupped, and brewed this coffee many times over the years and have always been impressed with it's consistency.
There truly is something special about coffee production like this, the consistently sweet and balanced 86 point coffee. The 86 point score doesn't seem sexy, but the practices and skill that leads to meeting this standard year after year are something that we don't celebrate enough in specialty coffee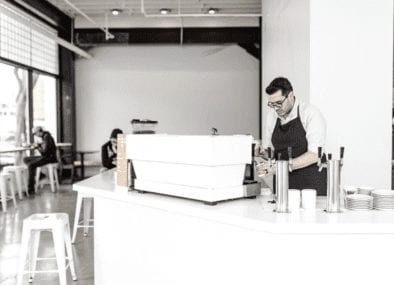 Specialty coffee was a term devised to mean higher levels of green coffee quality than average "industrial coffee" or "commercial coffee". At this point, the term is of limited use, since every multi-national coffee broker. So many of the evaluative tools used today steer us toward super bright, fruitedIn some coffee taster's lexicon, "fruity" means the coffee is tainted with fruit, and "fruited" means a coffee is graced by positive fruit notes. We don't exactly see the difference in terms of these two, and floral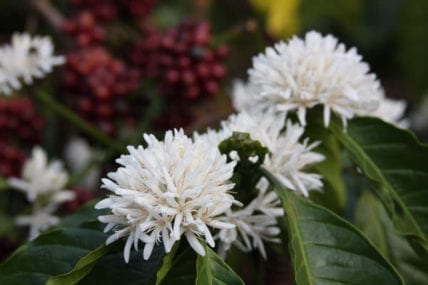 Floral notes in coffee exemplify the connection between taste and smell. Describing the taste of a specific flower is near impossible...we always default to "it tastes like it smells" which, admittedly, isn't the most helpful.  coffees. These coffees are certainly lovely and remarkable, but they're not all that coffee is. There are many folks who simply want something sweet and balanced. And it's not like consistently producing something sweet and balanced is some sort of an easy feat. The point I'm getting at is that we should recognize diversity in great coffees, and if greatness in coffee is defined by only one flavor profileFlavor Profile implies a graphical impression of a particular coffee, whether it be an artistic portrait or data graph of the perception of flavor compounds. In the case of our spider graph charts in each then we lose out on so much.
Getting the sweetness out of this coffee was pretty easy. I've talked a lot about stretching the roast to push sweetness but that isn't universal to all coffees, and generally with most Centrals stretching the drying phase (unless for using in an espressoA small coffee beverage, about 20 ml, prepared on an espresso machine where pressurized hot water extracted through compressed coffee.: In its most stripped-down, basic form, this is a working definition for espresso: A small) can just flatten the coffee out. This coffee does have a lot of brightness which can be kinda punchy or brassy like a trumpet, so I did want to diminish that. What I found in comparison between diminishing the brightness with roast level as opposed to stretching proved to push the sweetness much more without flattening and thinning out the mouthfeel.
moonrise over the valley which Tablon Tempisque overlooks
moonrise over the valley which Tablon Tempisque overlooks
City+
The dry fragrance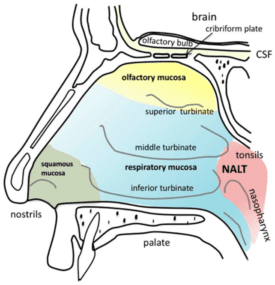 In the cupping procedure for tasting and scoring coffee, this is the smell of the dry, ground coffee before hot water is added. The term fragrance is used since it is normally applied to things is definitely the brightest with citrus and caramel. The citrus is more prominent on the break, but there's also a bit of cereal malt. The cup is nice with some bracing acidity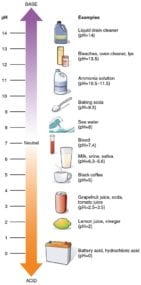 Acidity is a positive flavor attribute in coffee, also referred to as brightness or liveliness. It adds a brilliance to the cup, whereas low acid coffees can seem flat. Acidity can sound unattractive. People may and graham cracker sweetness, simple. As it cools there's a mild citric note and a really short/quick finishSimilar to aftertaste, but it refers to the impression as the coffee leaves the palate. Aftertaste is the sensations gathered after the coffee has left the mouth. We combine these to form the "final flavor. All in all it's a nice bright cup, but a little too sharp and the sweetness really diminished in the cool cup.
Stretched City+
There's some malty sweetness but it's mostly a fairly muted fragrance though the break had a mild cherry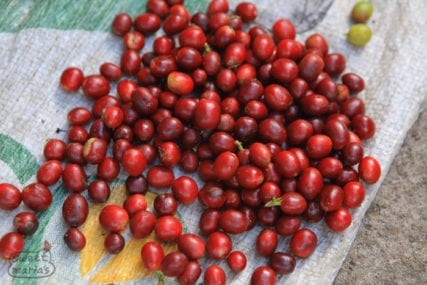 Either a flavor in the coffee, or referring to the fruit of the coffee tree, which somewhat resembles a red cherry.: Either a flavor in the coffee, or referring to the fruit of the coffee note. There is some pleasant sweetness in finish of the cup, but it's a little flat. There is some brightness in the middle to the back of the palate but not very well structuredStructure is an esoteric term, characterizing the relation between flavors, acids, mouthfeel and aftertaste as well-defined and comprehensive.: Like Balance, structure is an esoteric term. After all, you can't taste a "structure" nor can you. The cool cup has a lot of cherry brightness, but is lacking the cocoa sweetness. Definitely more of malty sweetness throughout the cup. Had this roast been taken to Full City there might have been more of a cocoa sweetness, but the structure was not as nice as the non-stretched Full City roastA coffee that has been roasted to the brink of second crack.: A coffee that has been roasted to the brink of second crack. The internal bean temperature that second crack normally occurs at is.
Full City
There's a mild roast note in the grounds but also some promising cocoa. The break is loaded with cocoa and caramel sweetness, potent and long lasting. The break on this roast, while still having just a hint of roast was easily the sweetest, deepest, and most dimensional. The warm cup had some roast and cocoa right up on the front of the palate, but not too roasty, and there's plenty of chocolate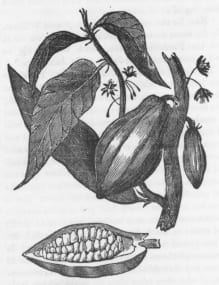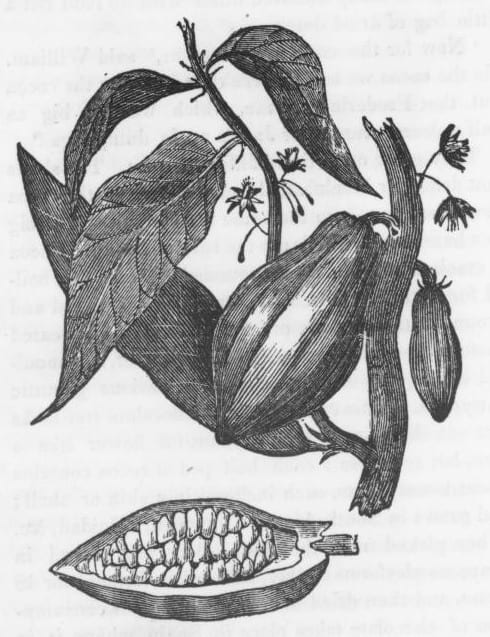 A general flavor or aroma term reminiscent of chocolate. But what type? Usually described with more specifics.: Chocolate is a broad, general flavor or aroma term reminiscent of chocolate. But what type? There are so and some cherry in the finish. As the cup cools there's almond and almond liquor sweetness with dark chocolate and a lovely bright cherry note too. This was the winner, the sweetest roast of this coffee. I know the slight (and it really was just slight) roast note makes a lot of folks nervous, but it really boosted that cherry, almond, cocoa, caramel sweetness.