Each time we send off new coffees for decaffeination at the Swiss Water Process factory like antelope sprinting across the prairie, we're looking carefully through our coffees for great candidates and new possible blends. We have have a wonderful example of a decaf version of one of our Proyecto Xinabajul coffees as well as 2 new blended decafs which provide truly unique and remarkable decaf profiles.
I actually tasted all of the decafs without looking at the coffees' pages or Dan and Tom's notes first and had some really nice surprises. Mostly that the flavors I found in each of the blends before I realized they were blends. That clarity and articulation of flavor is just simply unmatched in other decaffeinated coffees. Each of these decafs also lend themselves to a range of roasts, but most interestingly they all shine as light roasts which tend to be not so great for decafs as roasters generally are trying to cover up the "decaf" flavors of the coffee.
The dry fragrance is sweetly fruitedIn some coffee taster's lexicon, "fruity" means the coffee is tainted with fruit, and "fruited" means a coffee is graced by positive fruit notes. We don't exactly see the difference in terms of these two with cherry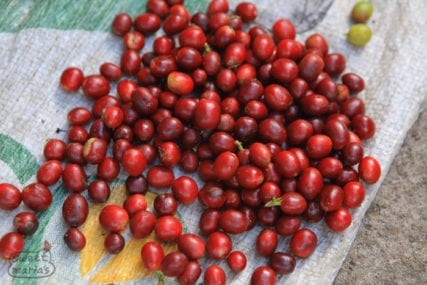 Either a flavor in the coffee, or referring to the fruit of the coffee tree, which somewhat resembles a red cherry.: Either a flavor in the coffee, or referring to the fruit of the coffee and more tart berry notes along with a sweet honeyIn coffee, honey-like sweetness is often found, but we use terms such as refined honey (highly filtered and processed) as opposed to raw honey rustic honey sweetness. This form of sweetness is largely a dynamic finishSimilar to aftertaste, but it refers to the impression as the coffee leaves the palate. Aftertaste is the sensations gathered after the coffee has left the mouth. We combine these to form the "final flavor. The aroma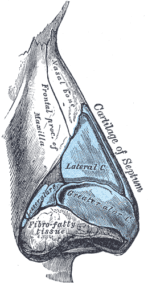 Aroma refers to sensations perceived by the olfactory bulb and conveyed to the brain; whether through the nose or "retro-nasally": The aromatics of a coffee greatly influence its flavor profile and come from the perception is even more deeply fruited with a more candy sweetnessSweetness is an important positive quality in fine coffees, and is one of five basic tastes: Sour, Sweet, Salty, Bitter, Savory (Umami). In coffee, sweetness is a highly desirable quality, and the green bean has. There's a jammy mouthfeelHow a coffee feels in the mouth or its apparent texture, a tactile sensation : A major component in the flavor profile of a coffee, it is a tactile sensation in the mouth used in in the warm cup with lots of fruit and cocoa, honey, candy nougat and lots and lots of fruit. I was unaware that this was a blend of a washed and dry processed coffee when I first tasted it, but it makes perfect sense and that happens to be one of my favorite blends as it tens to balanceSuggests a harmony and proportion of qualities, and implies mildness since no one quality dominates.: Balance is both an obvious and slippery taste term. It implies a harmony and proportion of qualities, and perhaps a out the berry notes with a slight citrus edge. That bergamot and honey of the washed coffee are the perfect highlight for the cocoa and berry notes. I also blended this coffee with the Xinabajul decaf it tasted like straight up cherry pie.
This was another coffee that I was not aware was actually a blend. I approached cupping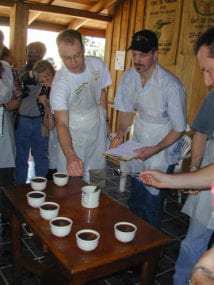 Cupping is a method of tasting coffee by steeping grounds in separate cups for discrete amounts of ground coffee, to reveal good flavors and defects to their fullest. It has formal elements and methodology in this coffee expecting an El SalvadorEl Salvador coffee had an undeservingly poor reputation for years, marred mostly by the inability to deliver coffee of high quality in an unstable political climate. Unfortunately, agriculture is the first to suffer in revolution,, and for the most part that's what it is with caramel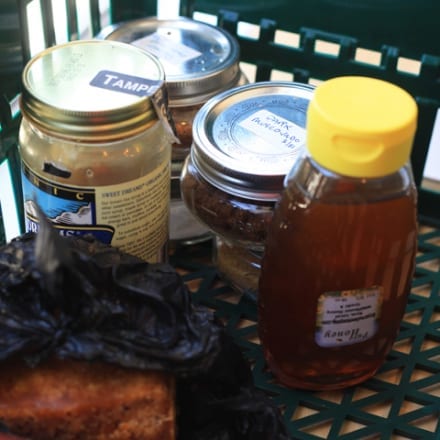 Caramel is a desirable form of sweetness found in the flavor and aroma of coffee, and is an extension of roast taste. Extremely light or dark coffees will lose potential caramel sweetness, as it exists and cookie notes throughout with a mostly malice acidity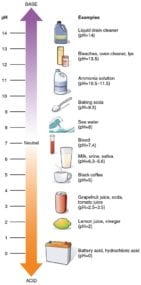 Acidity is a positive flavor attribute in coffee, also referred to as brightness or liveliness. It adds a brilliance to the cup, whereas low acid coffees can seem flat. Acidity can sound unattractive. People may, but it's undercut with just a bit of a citrus note that makes the whole cup a little brighter and sweeter through the finish. The dry fragrance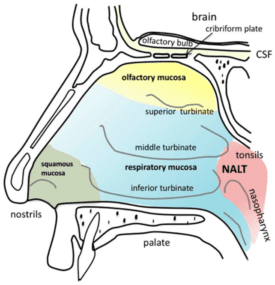 In the cupping procedure for tasting and scoring coffee, this is the smell of the dry, ground coffee before hot water is added. The term fragrance is used since it is normally applied to things and aroma did not really betray the blend with mostly the caramel and crisp malice notes coming through. The warm cup had caramel and cookie with the bright apple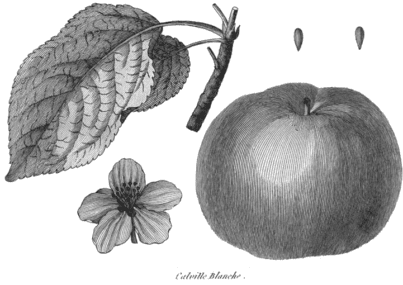 An acid that adds to favorable perceptions of cup quality; malic acid often adds apple-like acidity, and perhaps other taste aspects recalling apples. Malic acid is yet another of the many acids that adds to malice acidity with a long lovely sustained brightnessA euphemistic term we use often to describe acidity in coffee. A bright coffee has more high, acidic notes. : A euphemistic term to describe acidity in coffee. A bright coffee has more high, acidic, which is the first sign of the washed Ethiopia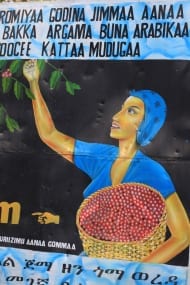 Ethiopia is the birthplace of coffee: it is in the forests of the Kaffa region that coffee arabica grew wild. Coffee is "Bun" or "Buna" in Ethiopia, so Coffee Bean is quite possibly a poor coffee present in the blend. This is such a great example of subtle blending in a way where you're really just trying to promote one element of taste in a way that will support the main component. This blend is an awesome espressoA small coffee beverage, about 20 ml, prepared on an espresso machine where pressurized hot water extracted through compressed coffee.: In its most stripped-down, basic form, this is a working definition for espresso: A small as well, based in many ways on a classic espresso profile when taken a little deeper in the roast.
The Xinabajul decaf did have some of the biscuity flavors that I might associate with a decaf coffee, but definitely leaning more to the sweetness with lots of cocoa and more of a cookie/biscuit note in the fragrance and aroma. The warm cup has the biscuit note but with an apple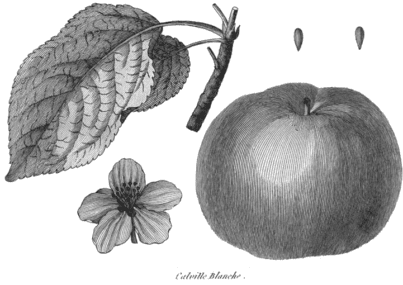 Apple-like flavors in coffee can take on many different forms. The more common ones we use relate to malic acid brightness, which can recall different apple types: green (Granny Smith type for example), red apple brightness in the middle of the palate on the City+City+ roast is an ideal roast level that occurs roughly between 425 and 435 degrees Fahrenheit in many coffee roasters with a responsive bean probe where First Crack starts in the 395 to 405 degree roast. It's a fairly mild cup and there's some vanilla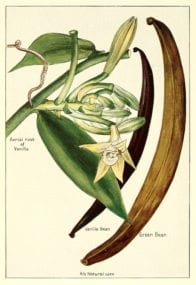 Vanilla notes in coffee are often related to caramelization notes, as butter and vanilla can be found in flavors and aromatics of roast reactions from reducing of sugars. wafer with the cocoa right on the front of the palate as it cools with more sweet apple. As the coffee continues to cool it really opens up nicely with lots of sweetness and brightness throughout in a perfect balance. This is a clean, sweet, approachable decaf with lots of potential in the roaster.
Read more on Proyecto Xinabajul and on some Decaf Fundamentals here:
http://www.coffeeshrub.com/shrub/content/guatemala-proyecto-xinabajul
http://www.coffeeshrub.com/shrub/content/decaf-fundamentals