Brewing Fundamentals
Last Tiny Joy we covered Roasting Fundamentals, so this time I want to cover Brewing Fundamentals. I think it is a good idea to double check your brewing technique to make sure you are tasting all you can in the beans. These comments primarily address drip, vacuum or French pressA simple coffee brewer also called a Press Pot: grounds and hot water are added to a carafe, allowed to sit for several minutes, and then a filter is pushed down to hold the grounds brewing, not espressoA small coffee beverage, about 20 ml, prepared on an espresso machine where pressurized hot water extracted through compressed coffee.: In its most stripped-down, basic form, this is a working definition for espresso: A small.
Coffee: The first step to great brewed coffeeBrewed Coffee refers to all coffee preparations produced by adding non-pressurized water to coffee grounds. Contrasted with espresso coffee, which is produced under pressure, brewed coffee is primarily an extraction, and contains a lower amount is to use fresh roasted, fresh ground coffee. Homeroasters have a distinct advantage here because they know their coffee is fresh roasted, and of course since you get coffee from us, you are getting the best coffee possible! Coffee (as it accepts oxygen) stales quickly once ground – flavor oils are very volatile and are quickly lost. So you lose a lot of aroma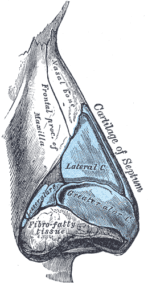 Aroma refers to sensations perceived by the olfactory bulb and conveyed to the brain; whether through the nose or "retro-nasally": The aromatics of a coffee greatly influence its flavor profile and come from the perception and flavor if you use pre-ground coffee. [I remember a friend snickering when I told him this – he thought grinding coffee just before brewing was extravagant. But if it results in better flavor – isn't that reason enough? Extravagance be damned! ]
What type of grinder should you use? Different brew methods require different standards of grind – some more exacting than another. We suggest a burr mill grinder in general but whirling blades will generally suffice for drip filter brewing. Vacuum brewing requires a more precise grind, so use a burr mill that can produce a very even medium grind. French press needs an even medium to coarse grind so you do not get too much sediment in the cup and over-extraction. The standard way to measure ground coffee has been by volume – via a scoop. But what we have found is that, for absolute consistency, it is best to weigh your ground coffee. This makes sense since a lighter roast is more dense than a dark roast, so the mass of coffee that fits in the traditional coffee scoop can vary quite a bit – enough to impact the flavor of what you brew. We use one SCAA coffee scoop measure (~10-11 grams of a light roast, about 8 to 9 grams of a dark roast) – roughly about 2 rounded tablespoons – and 6 oz of water.
And there is some room in this for personal preference – I like coffee a bit on the weaker side, Tom likes it stronger. If you know you are always brewing the same roast – for us this is generally a city + roast – using a volumetric scoop is probably fine. It is important to keep in mind that dark roasts also crumble more easily in a grinder, so you can get more fine particles that can lead to over-extraction. With dark roast coffees, it is better to grind coarser, and extract for longer – as long as 5 minutes in a French press. Of course then you can get heat loss – so that is why some folks wrap their French press in towels, or you can use a stainless steel or double wall glass French press. Heat loss can be an issue in any brewing method where you are not constantly adding hot water. To prevent heat loss, some people pre-heat their filterconeFiltercones, as the name implies, are simply cones that hold a coffee filter. The cone fits on to the top of a coffee cup, grounds and a filter are put in, water drips straight through or press with hot water before brewing. This might seem like a hassle, but try it and see if it makes a difference. Of course it depends a lot on the ambient temperatureThe temperature in a given room or space.: This term is used to describe the overall temperature in a given environment. It can potentially affect the way home roasters operate depending on how extreme the where you are brewing.
Tom has started to experiment with a hand-held refractomeΠter to measure total dissolved solids (TDS) and total brew solids (TBS) of brewed coffee. This device allows a quantification of what you taste in the cup and plots the strength of the coffee along two axes, from strong to weak, and underdeveloped to bitter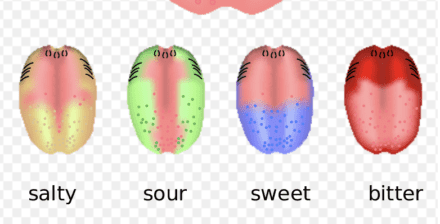 Bitterness is one of 5 basic tastes: Sour, Sweet, Salty, Bitter and Umami (savory flavors). There are many types of bitterness, hence not one avenue to tracking down its source. Bitterness as a positive quality. Tom will be doing more testing with this device and post results with revised recommendations for brewing with different methods. Water: We have always used filtered tap water to make coffee; distilled water is too flat, too devoid of minerals to make good coffee. Water should have some taste, but not so much that it is obtrusive. It's important to use fresh hot water just off-boil at 195-200 degrees. You will not get proper extractionRefers to the process of infusing coffee with hot water. Hot water releases or "extracts" the flavor from the roasted, ground coffee. The term is used mostly with espresso, adding pressure to the mix as if the water is not in this range. Here at Sweet Maria's we've always preferred coffee brewing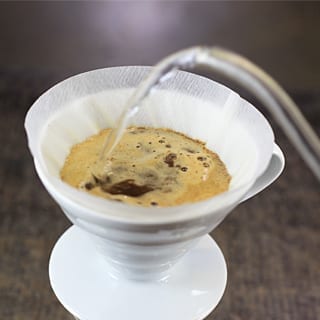 The process of making an infusion of water and roasted, ground coffee. In the most basic sense, hot water is added to coffee ground to produce a drink. Some brewing methods (espresso, turkish coffee) produce methods involving a hot water kettle (like French Press and Filter cone) since you know that the water is the right temperature. We do use an automatic drip machine – the TechnivormThe Technivorm is a Dutch-made electric drip brewer for the home that is known for it's good design, and good results. You can find them for sale on our site, the only standard electric drip KBTS – to brew coffee for the office and warehouse staff since it is easier (less time consuming) and the results are good. We use the switch on the filter to allow the coffee to steep.
It seems that in the last year that people have rediscovered filtercone brewing (did we forget?) with the popular Beehouse ceramic filtercone with their ergonomic style and peek-a-boo window. Filtercone brewing is so simple, just cone, filter, water and coffee. Controlling extraction time can be a problem though and there are all sorts of techniques that people have developed to slow the flow of water through the cone. That is why we are excited about the Clever Coffee Dripper, which is a 4# filtercone with a drip stop mechanism that is similar to the switch on the Technivorm but here it is activated by a mechanism on the bottom of the filter. This allows the coffee and water to steep or infuse for as long as you want, and then you release the coffee into a vessel. The result is a more flavorful cup. In the past few years we've seen a lot of improvements on the brewing front, and it will be exciting to see what develops as new brewing inventions seem to be in regular development these days. Which Method to Choose? There is no one BEST way to make coffee. All the different methods have advantages and disadvantages, either in terms of ease of use and/or clean-up. Some folks like the fullbodied cup you get from French press (which has more dissolved solids) or the cleaner cup that you get from vacuum brewing. It is of course crucial that you keep brewing equipment clean, and that ought to be a factor in what method you choose. A few weeks ago we brewed a couple of bad pots on the Technivorm, and we were all puzzled. Then we cleaned it a few times and that did the trick.
We have a lot more information on Brewing fundamentals here on this page:
http://www.sweetmarias.com/grind.brew.php
When Tom finishes his tests with the refractometer – he will post results to the Forum:
http://www.sweetmariascoffee.com/forum
Home Roaster's Dream Camp
On Saturday July 25th, 2009, Josh Housh facilitated a "home roasters dream camp" at our warehouse in Oakland. Each participant was asked to roast two different coffees (PeruPeruvian coffees have Central American brightness but in a South American coffee flavor package overall. The good organic lots do have more of a "rustic" coffee character.: Organic Peru ... you can get it anywhere FTOFTO is shorthand for a coffee that is certified as both Fair Trade and Organic. San Ignacio Cajamarca and Indonesia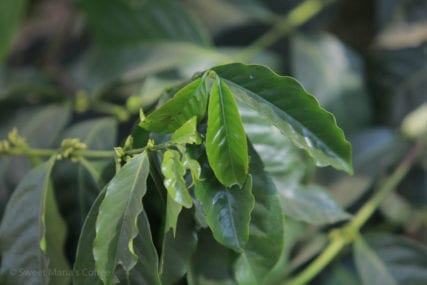 USDA is (obviously) the United States Department of Agriculture. USDA also had coffee plant breeding programs in the past and one variety they distributed to Indonesia and was widely planted is called USDA  (sounds like  FloresFlores is an Indonesian island, and as a coffee bears more resemblance to the coffees of Timor-Leste, New Guinea and Java than to the wet-hulled coffees of Sumatra and Sulawesi. It is sweet, with good OrganicGrown without the use of artificial fertilizers, herbicides, etc.: Organic coffee has been grown according to organic farming techniques, typically without the use of artificial fertilizers. Some farms have more local Organic Certification than the Manggarai) to a City+City+ roast is an ideal roast level that occurs roughly between 425 and 435 degrees Fahrenheit in many coffee roasters with a responsive bean probe where First Crack starts in the 395 to 405 degree level so we could compare and contrast cup quality from different roasting methods. Each sample was logged and assigned a random number so we could do a "blind" cupping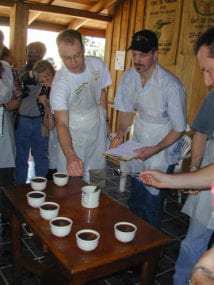 Cupping is a method of tasting coffee by steeping grounds in separate cups for discrete amounts of ground coffee, to reveal good flavors and defects to their fullest. It has formal elements and methodology in. The results were very intriguing and we've compiled a detailed list of photos and notes about the results. It was a fun-filled day of roasters sharing stories and profile ideas with each participant getting a chance to try different machines and the group roasting two batches on the 12 kilo Probat. A list of all participants, photos and cupping notes are all posted on line and in the SM forum. Thanks so much to the wonderful folks who attended the first camp, you really did a great job! We will have future camps on roasting or brewing or other topics so folks can continue to improve their skills. At least for us, there is always something new to learn about coffee.
Sweet Maria's Coffee
1115 21st Street, Oakland CA 94607
www.sweetmarias.com [email protected]