July 13, 2016
Acidity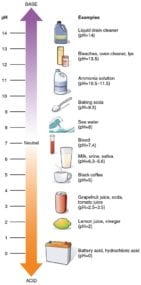 Acidity is a positive flavor attribute in coffee, also referred to as brightness or liveliness. It adds a brilliance to the cup, whereas low acid coffees can seem flat. Acidity can sound unattractive. People may in coffee refers to the fun, zingy, sharp, bright flavor notes that we taste in lemons or other citrus fruits, not the chemicals that burn holes in things. Some folks are scared of acidic coffees because they think this lively flavor attribute is going to be something that is going to eat away their stomach lining. Another term we use is "brightness".  It's the same as "acidity" and you may have noticed it on our spider charts.
Imagine a key lime pie without the key lime or a pina colada without the pineapple …pretty boring, right? It might be a stretch but it would be kind of like a song without top notes and high hats/snare drums. Acidity comes in many forms. Sometimes it's the main feature of the coffee and sometimes it's the glue that ties together other flavor characteristics like fruit, chocolate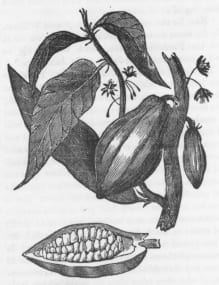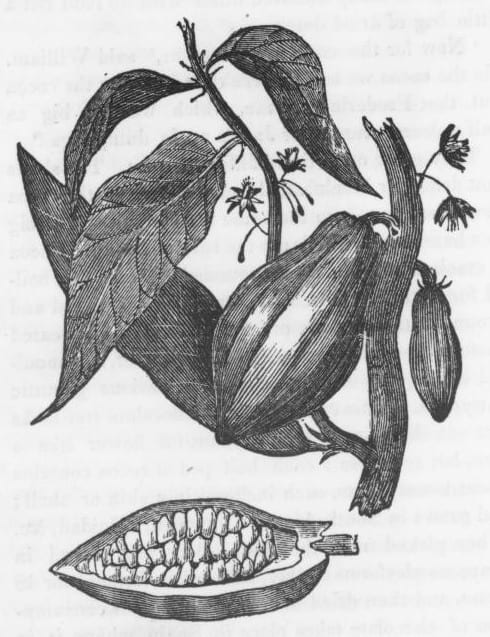 A general flavor or aroma term reminiscent of chocolate. But what type? Usually described with more specifics.: Chocolate is a broad, general flavor or aroma term reminiscent of chocolate. But what type? There are so, nuts, etc. Search on our site for "citrus" or "bright" and you will come up with 30+ results. Take your time and sort through them to find the type of brightnessA euphemistic term we use often to describe acidity in coffee. A bright coffee has more high, acidic notes. : A euphemistic term to describe acidity in coffee. A bright coffee has more high, acidic that you think you will like best. Also, check out this list of coffees with excellent top notes.
KenyaKenya is the East African powerhouse of the coffee world. Both in the cup, and the way they run their trade, everything is topnotch.: Kenya is the East African powerhouse of the coffee world. Both Muranga'a Githiga AA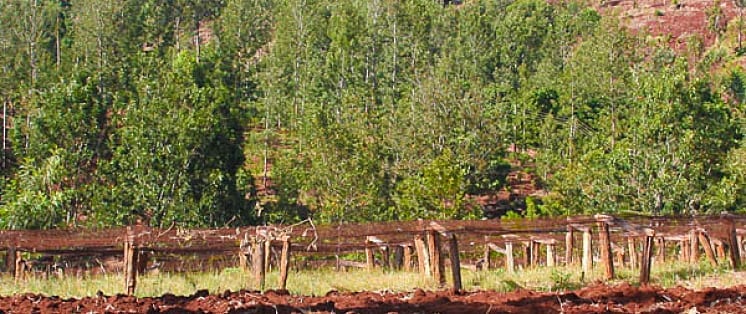 At lighter roasts, the cup has an intense citric brightness that pulsates through the cup. It's lemonade-like and provides a mouth-cleansing aspect in the finishSimilar to aftertaste, but it refers to the impression as the coffee leaves the palate. Aftertaste is the sensations gathered after the coffee has left the mouth. We combine these to form the "final flavor. Darker roasts develops dark berry, raw cacao nib notes, along with a pungentRefers to an aggressive, intense aroma or flavor, often related to spices (pepper) or roast tastes. Pungent foods are often called "spicy", meaning a sharp or biting character, but not unpleasant. Bittersweet tangy roast flavors date sugar sweetnessSweetness is an important positive quality in fine coffees, and is one of five basic tastes: Sour, Sweet, Salty, Bitter, Savory (Umami). In coffee, sweetness is a highly desirable quality, and the green bean has that intensifies in the finish. The interplay of fine cacao flavors and tangyAn adjective modifying a flavor descriptor, describing a sharp effect; tangy citrus, tangy bittersweet flavor, tangy green apple. citrus and berry notes is also tops as you near a Full City roastA coffee that has been roasted to the brink of second crack.: A coffee that has been roasted to the brink of second crack. The internal bean temperature that second crack normally occurs at is level.
Ethiopia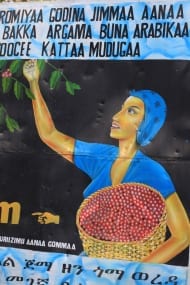 Ethiopia is the birthplace of coffee: it is in the forests of the Kaffa region that coffee arabica grew wild. Coffee is "Bun" or "Buna" in Ethiopia, so Coffee Bean is quite possibly a poor Yirga Cheffe Buufata Konga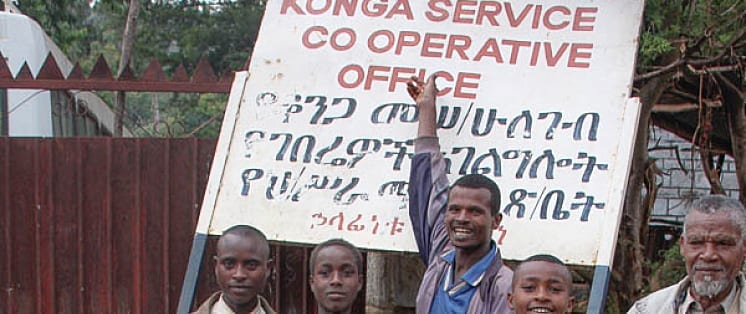 This coffee is undeniably clean, with a mouth-cleansing acidity. Fresh citrus flavors like Meyer lemon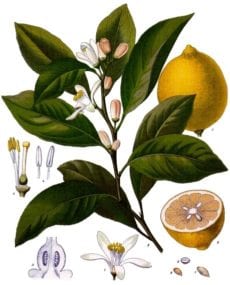 Lemon notes, as well as other related citrusy flavors or acidities, are prized in coffee. These usually express themselves as a bright accent in the cup, or aromatic citrus aspects, but not as blunt sourness., pink grapefruit, and mandarin juice ring out in the cup, while retaining a delicate structure. The sweetness is complexThe co-presence of many aroma and flavor attributes, with multiple layers. A general impression of a coffee, similar to judgments such as "balanced" or "structured", starting off honey-like and shifting toward baked sugar in the finish. The finish is clean, with an overt jasmine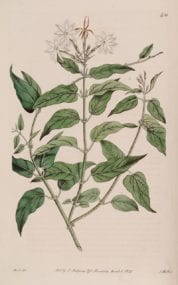 A very positive and intensely floral quality in coffee, usually with a strong aromatic component, reminiscent of jasmine flower or tea. There are many forms of jasmine; the common flowering vines, teas, potpourri, etc. Jasmine floral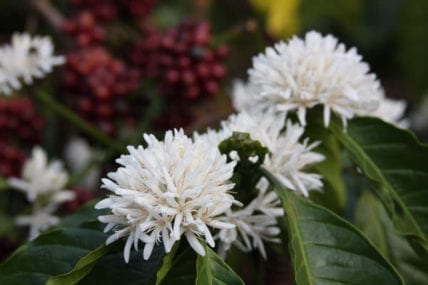 Floral notes in coffee exemplify the connection between taste and smell. Describing the taste of a specific flower is near impossible...we always default to "it tastes like it smells" which, admittedly, isn't the most helpful.  note.
BurundiBurundi coffee bears resemblance to neighboring Rwanda, in both cup character, but also the culture surrounding coffee. Burundi is a small landlocked country at the crossroads of East and Central Africa, straddling the crest of Mutambu Rubanda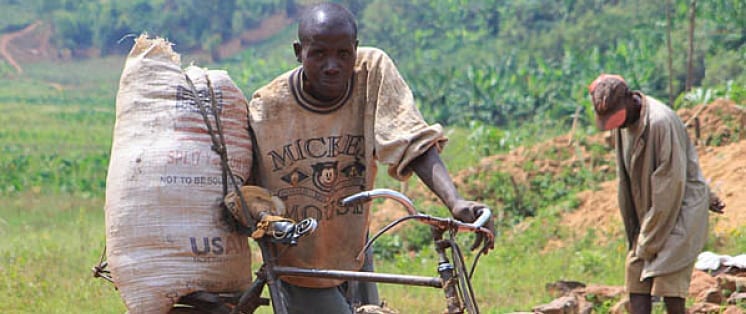 The cup flavor at City roastCity roast is what we define as the earliest palatable stage that the roast process can be stopped and result in good quality coffee. City roast occurs roughly between 415 and 425 degrees Fahrenheit in sees a tart lemon note hanging overhead, not puckering, but brisk and resonant. A grounding sweetness of cane juice is amplified as the coffee cools and is followed by notes of orange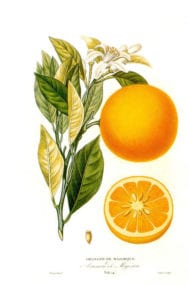 Orange aromatics and flavors are prized in coffee, whether they take the form of sweet orange flesh and pulp, or orange peel. Orange flavors or aromatics can range in degrees of ripeness, which also involves and tangerine, which are pleasant on the tongue. City+City+ roast is an ideal roast level that occurs roughly between 425 and 435 degrees Fahrenheit in many coffee roasters with a responsive bean probe where First Crack starts in the 395 to 405 degree roasts have a nice developed graham cracker sweetness (honeyed), and a red raspberry tang in the finish.
RwandaRwandan coffee was, at one time, rarely seen in the United States as either a Specialty grade or low-end commercial coffee. There simply was not that much coffee produced in Rwanda that went anywhere besides Nyamasheke Nyungwe Cooperative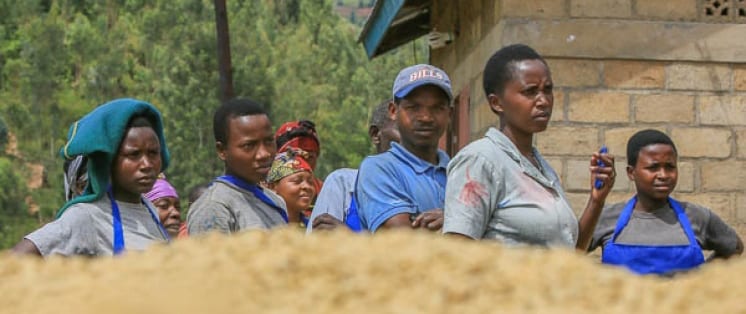 City to City+ will yield the highest level of complexity and acidity. It's not "showy" in the way Ethiopian or Kenyan coffees can be, no jasmine florals or "wild" fruit characteristics here. Instead, this all bourbonA coffee cultivar; a cross between Typica and Bourbon, originally grown in Brazil: Mundo Novo is a commercial coffee cultivar; a natural hybrid between "Sumatra" and Red Bourbon, originally grown in Brazil. It was developed lot boasts an incredible sweetness like brown sugar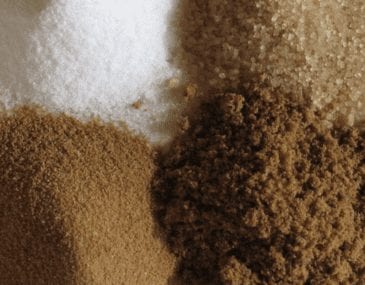 Brown sugar is a type of sweetness found in coffee ...a sweetness characterized by a hint of molasses, yet quite refined as well. Since Brown sugar of the common type is highly refined (made by dissolved in water, overt and balancing. It has a flavor of tart, fresh-squeezed orange juice (slightly pulpyCan refer to fruited flavor or sometimes mouthfeel. In terms of flavor, which is how we normally use it, pulpy fruit, it tends toward the rustic side of things, distinct from dried fruit or over-ripe), that emboldens structuring, citric acidity as well. Don't expect 'hit-you-over-the-head' citric brightness, but light roasts will still be "brilliant" and mouth-cleansing in this regard.
Burundi Kibumbu Kayokwe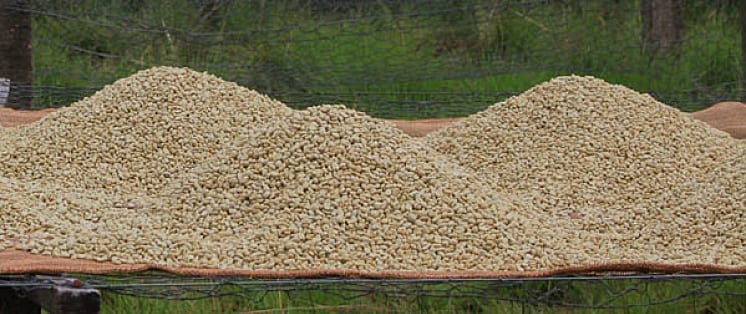 Kayokwe is a bright cup with a bracing grapefruit juice note that defines the acidity. A  caramel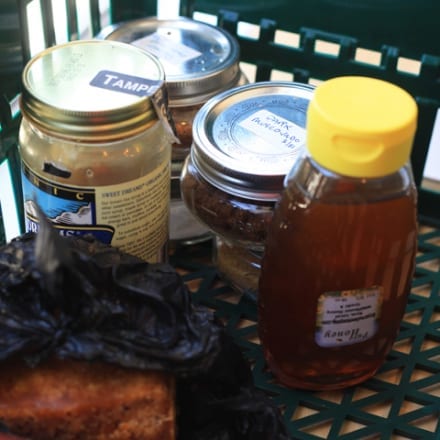 Caramel is a desirable form of sweetness found in the flavor and aroma of coffee, and is an extension of roast taste. Extremely light or dark coffees will lose potential caramel sweetness, as it exists flavor couples with sweet lactic notes, sort of like the top layer of a "flan" cake. From City to Full City, you can expect a sachet of dry spice notes dotting the cup profile. Fruit accents pull out of the shadows in the cooling cup, apple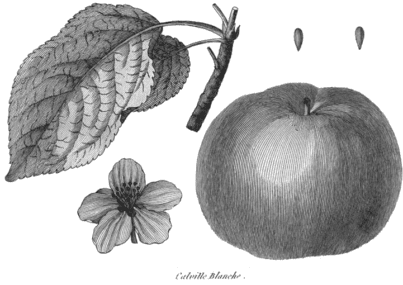 An acid that adds to favorable perceptions of cup quality; malic acid often adds apple-like acidity, and perhaps other taste aspects recalling apples. Malic acid is yet another of the many acids that adds to, nectarine, and white grape notes adding to the overall cup complexity. We pulled a shot of espressoA small coffee beverage, about 20 ml, prepared on an espresso machine where pressurized hot water extracted through compressed coffee.: In its most stripped-down, basic form, this is a working definition for espresso: A small and were wowed by the resonant syrupy sweetness, and 'snappy', up-front lemon flavors.
Kenya Nyeri Kagumoini Peaberry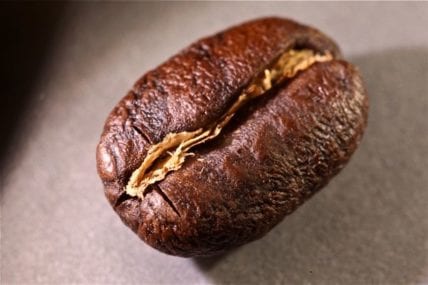 The Spanish-language term for Peaberry is the same for "snail". See Peaberry for more information on the single bean fruit of the coffee tree. A peaberry is the rounded singular seed found in the coffee
The cup is vibrantly bright and tangy, with sweet mandarin orange acidity. There is a caramel sweetness that is nicely offset by a rindy citrus in the finish. Kagumoini offered a refreshing fruitedIn some coffee taster's lexicon, "fruity" means the coffee is tainted with fruit, and "fruited" means a coffee is graced by positive fruit notes. We don't exactly see the difference in terms of these two sweetness in our City and Full City roasts. If you're looking for the snappy brightness of a Kenya cup, you'll be rewarded in the City/City+ range. Acidity intensityWe have a simple scale to rate intensity in our coffee reviews, from Mild to Bold. Low intensity does not mean low quality!: We have a simple scale to rate intensity, from Mild to Bold. tones down to subdued hues with heavier roasting, while still retaining a fruit-forward cup character.
ColombiaColombian coffee is highly marketed and widely available in the US. They have been largely successful at equating the name Colombian Coffee with "Good" Coffee. This is half-true. Colombian can be very balanced, with good Inzá Pequeños Granjeros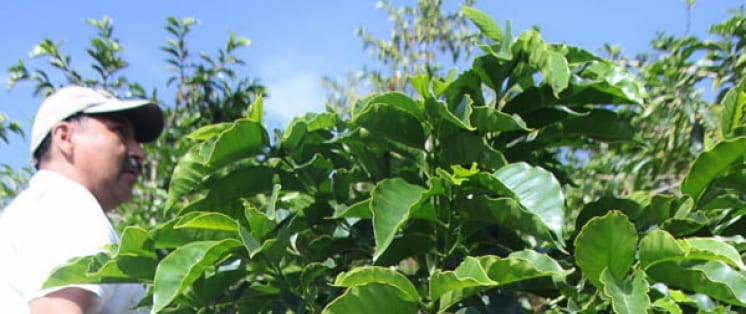 Somewhere between City and City+ the warm expressed beautiful acidity, very much in line with the stone fruit flavors that are also sensed. Sweetness shows wonderful development at this level too, a bit like orange blossom honeyIn coffee, honey-like sweetness is often found, but we use terms such as refined honey (highly filtered and processed) as opposed to raw honey rustic honey sweetness. This form of sweetness is largely a dynamic fading to raw sugar in the aftertasteAftertaste refers to lingering residual sensations in the mouth after coffee has swallowed. It might be distinguished from "finish" which is the final sensations of the coffee while it leaves the mouth. Also see Afternose.. It's a beautiful cup, boasting top notes like white peach and grape as the cup cools. Full City roasts have more of a cocoa matrix – from bittersweetBittersweet is from the language of chocolate, and describes the co-presence of positive bittering compounds balanced by sweetness. It is directly related to caramelization, but has inputs from other roast reactions, as well as bittering powder, to high % cacao bar – and an underlying sweetness throughout.