It's been tough to see our list of green coffee hover around 20 options this past week. What's holding up broader coffee options?
By this time next week our list will be expanding. And a couple weeks from now you will see restocks on current origins and new ones coming in. But since we usually have over 40 options, this is indeed a record low for us.
We know people choose us for the way we source coffee and for quality. While having a broad selection matters, I know the most important thing is not quantity. After all, is roasting coffee even worth it if the green bean doesn't have the potential to be great? What would be the point of tons of options if the coffee wasn't good? (Reminds me if a few restaurants I have been to… too many options, all bad).  
The main focus of Sweet Maria's is thoughtful sourcing through our relationships with farms, coops and partners, and careful quality analysis to select the best lots. After the last 3 days of cupping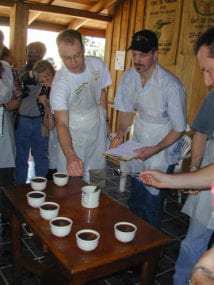 Cupping is a method of tasting coffee by steeping grounds in separate cups for discrete amounts of ground coffee, to reveal good flavors and defects to their fullest. It has formal elements and methodology in new cropRefers to fresh shipments of green coffee within the first month or two of the earliest arrivals ... not quite the same as Current Crop, which means the most recent harvest. As a stable dried KenyaKenya is the East African powerhouse of the coffee world. Both in the cup, and the way they run their trade, everything is topnotch.: Kenya is the East African powerhouse of the coffee world. Both lots in our lab, that focus is foremost on my mind. I can say with certainty, no other home roasting supplier sources like we do.
Also this is historically the time of year in harvest cycles when new arrivals are less frequent, and since our buying focuses on current origins it makes sense it dips lower this time of year. Not this low usually….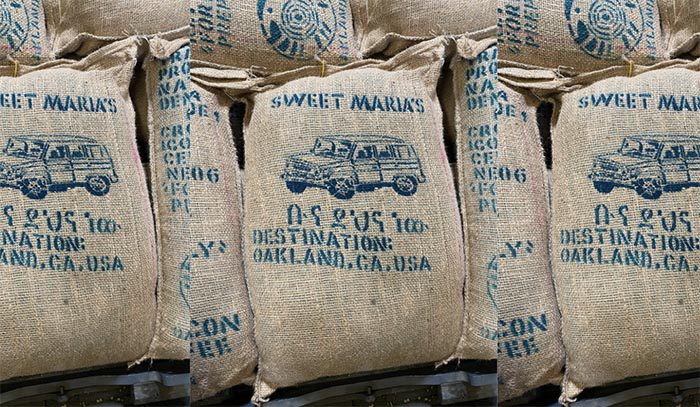 But yes, sub-20 options still seems rough so I thought I would explain more … although I bet you hear an echo from your news source, and basically any other business at this point.
The number one issue is logistics right now. The entire system is strained and the bottlenecks are slowing down deliveries. I can actually see the Port of Oakland from the roof of Sweet Maria's warehouse and know the situation there. And last week I visited the port at Long Beach to see how the container ships are parked in and out of the breakwater waiting for weeks to unload.
Actually, the real issue isn't here. The ports in China have huge backlogs. We have had our BurundiBurundi coffee bears resemblance to neighboring Rwanda, in both cup character, but also the culture surrounding coffee. Burundi is a small landlocked country at the crossroads of East and Central Africa, straddling the crest of and a RwandaRwandan coffee was, at one time, rarely seen in the United States as either a Specialty grade or low-end commercial coffee. There simply was not that much coffee produced in Rwanda that went anywhere besides shipments trapped there for over a month waiting to be re-loaded on a ship to Oakland. We started using other ports like Houston for our Colombias (coming to the list this next week too). But trucking backlogs and costs in the USA are a huge issue too. 
On our side, staffing has been a problem too. Keeping our crew healthy and keeping things positive has been as challenging for us as it probably has been for you. We actually used temps this past week as we work hard to reduce the delay from the time you place your order until we ship it. It helped us knock a couple days off.
And we are excited about Angelique managing workflow now. She comes to us from the busy hospitality world with fresh perspective and a lot of energy!
If you have a stash of green coffee, do check out Dan's latest green coffee forecast on incoming lots. And maybe hang tight for a week or two to see what we have just around the corner. There are some gems!  -Thompson