Coffee in literature and art
Here are some of my favorite coffee quotes and there's also a small essay by Honore de Balzac at the bottom of this page. Enjoy! -Tom
---
"A cup of coffee – real coffee – home-browned, home ground, home made, that comes to you dark as a hazel-eye, but changes to a golden bronze as you temper it with cream that never cheated, but was real cream from its birth, thick, tenderly yellow, perfectly sweet, neither lumpy nor frothing on the Java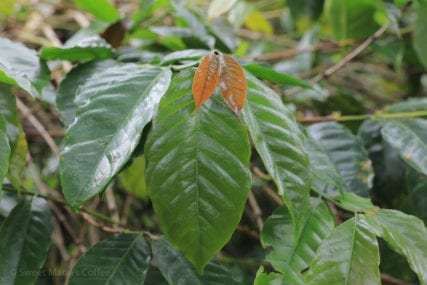 There are several types of Abyssinia, but they are not from Ethiopia but rather Indonesia. Abyssinia 3 = AB3. PJS Cramer, a Dutch plant researcher, introduced this variety in 1928, supposedly from Ethiopia seed stock. It was: such a cup of coffee is a match for twenty blue devils and will exorcise them all."
Henry Ward Beecher, 'Eyes and Ears'
---
"Without my morning coffee I'm just like a dried up piece of roast goat."
Johann Sebastian Bach (1685-1750) The Coffee Cantata
---
"If this is coffee, please bring me some tea; if this is tea, please bring me some coffee."
Abraham Lincoln
---
"The best Maxim I know in this life is, to drink your Coffee when you can, and when you cannot, to be easy without it. While you continue to be splenetic, count upon it I will always preach. Thus much I sympathize with you that I am not cheerful enough to write, for I believe Coffee once a week is necessary to that."
Jonathan Swift (1667-1745)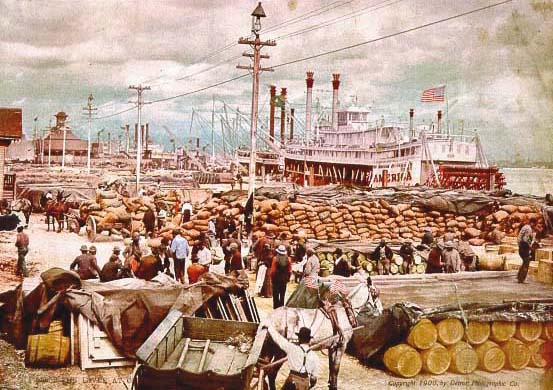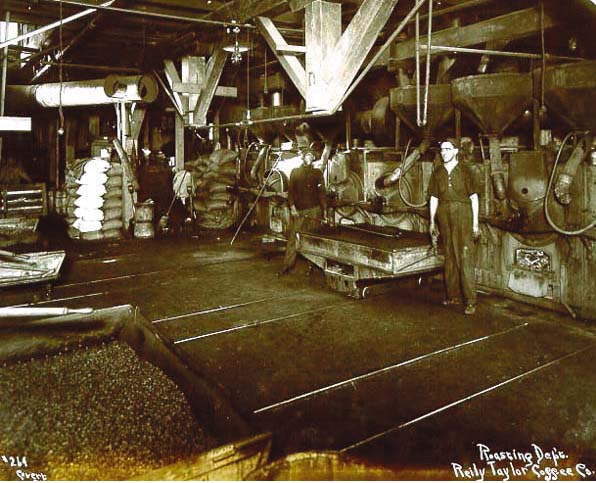 ---
"Suave molecules of Mocha stir up your blood, without causing excess heat; the organ of thought receives from it a feeling of sympathy; work becomes easier and you will sit down without distress to your principal repast which will restore your bodyAssociated with and sensed by mouthfeel, body is sense of weight and thickness of the brew, caused by the percentage of soluble solids in the cup, including all organic compounds that are extracted from brewing and afford you a calm, delicious night."
Tallyrand (1754-1839)
---
"It is disgusting to notice the increase in the quantity of coffee used by my subjects, and the amount of money that goes out of the country as a consequence. Everybody is using coffee; this must be prevented. His Majesty was brought up on beer, and so were both his ancestors and officers. Many battles have been fought and won by soldiers nourished on beer, and the King does not believe that coffee-drinking soldiers can be relied upon to endure hardships in case of another war."
-Frederick the Great of Prussia (1777)
---
"This Satan's drink is so delicious that it would be a pity to let the infidels have exclusive use of it. We shall cheat Satan by baptizing it." –unknown 16th century
---
"Liqueurs were not lacking; but the coffee especially deserves mention. It was as clear as crystal, aromatic and wonderfully hot; but, above all, it was not handed around in those wretched vessels called cups on the left banks of the Seine, but in beautiful and capacious bowls, into which the thick lips of the reverend fathers plunged, engulfing the refreshing beverage with a noise that would have done honor to sperm-whales before a storm."
The Physiology of Taste, Jean-Anthelme Brillat-Savarin (1755-1826

---
"A PROCLAMATION FOR THE SUPPRESSION OF COFFEE HOUSES: Whereas it is most apparent that the multitude of Coffee Houses of late years set up and kept within this Kingdom…and the great resort of idle and disaffected persons to them, have produced very evil and dangerous effects; as well for that many tradesmen and others, do herein misspend much of their time, which might and probably would be employed in and about their Lawful Calling and Affairs; but also for that in such houses…divers, false, malitious, and scandalous reports are devised and spread abroad to the Defamation of His Majesty's Government, and to the disturbance of the Peace and Quiet of the Realm; his Majesty hath though it fit and necessary, that the said Coffee Houses be (for the Future) put down and suppressed…"
King Charles II of England, December 23, 1675 This rule was revoked on January 8, due to widespread citizen protest.
---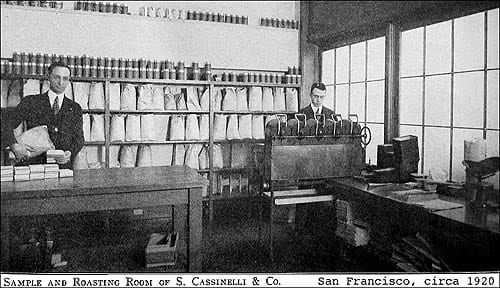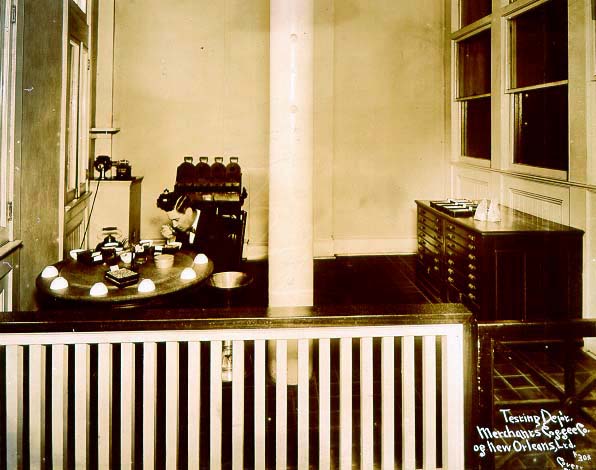 "Black as the devil, hot as hell, pure as an angel, sweet as love."
Charles Maurice de Talleyrand 1754-1838 speaking of the perfect cup of coffee.
---
"You can tell when you have crossed the frontier into Germany because of the badness of the coffee."
Edward VII (1841-1910)
---
" Moderately drunk, coffee removes vapours from the brain, occasioned by fumes of wine, or other strong liquors; eases pains in the head, prevents sourSour is one of four basic sapid (in the mouth) tastes: Sour, Sweet, Salty, Bitter (and possibly a 5th called Umami which indicates savory flavors). In coffee, sourness in moderate amounts of favorable, although the belchings, and provokes appetite."
England's Happiness Improved (1699)
---
"Coffee: Induces wit. Good only if it comes through Havre. After a big dinner party it is taken standing up. Take it without sugar — very swank: gives the impression you have lived in the East."
Gustave Flaubert (1821-1880)
---
"As soon as coffee is in your stomach, there is a general commotion. Ideas begin to move…similes arise, the paper is covered. Coffee is your ally and writing ceases to be a struggle."
Honore de Balzac (1799-1859)
---
"It is true, says Liebeg, that thousands have lived without a knowledge of tea and coffee; and daily experience teaches us that, under certain circumstances, they may be dispensed with without disadvantage to the merely animal functions, but it is an error, certainly, to conclude from this that they may be altogether dispensed with in reference to their effects; and It is a question whether, if we had no tea and no coffee, the popular instinct would not seek for and discover the means of replacing them."
Isabella Beeton (1861)
---
'It is the duty of all papas and mammas to forbid their children to drink coffee, unless they wish to have little dried-up machines, stunted and old at the age of twenty…. I once saw a man in London, in Leicester Square, who had been crippled by immoderate indulgence in coffee; he was no longer in any pain, having grown accustomed to his condition, and had cut himself down to five or six cups a day."
Jean-Anthelme Brillat-Savarin (1755-1826)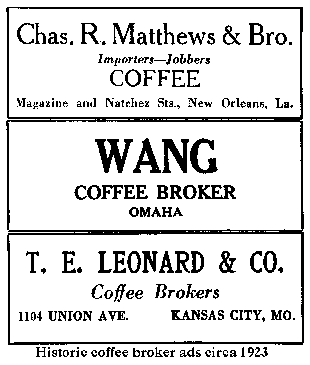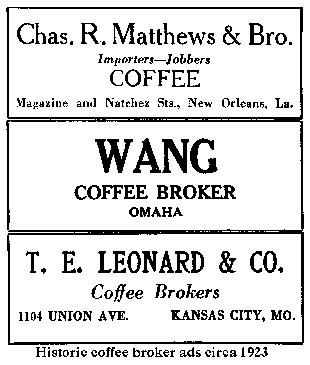 ---
"Coffee, though a useful medicine, if drunk constantly will at length induce a decay of health, and hectic fever."
Jesse Torrey, The Moral Instructor (1879)
---
"Physicians say that coffee without cream is more wholesome, particularly for persons of weak digestion. There seems to be some element in the coffee which combined with the milk, forms a leatheryAromas or flavors reminiscent of leather, a very rustic quality and not necessarily a defect.: This descriptor is somewhat reminiscent of the leather, and is sometimes distinguished as "fresh leather". It is not necessarily a coating on the stomach, and impairs digestion."
The Buckeye Cookbook (1883)
---
"The morning cup of Cafe Noir is an integral part of the life of a Creole household. The Creoles hold as a physiological fact that this custom contributes to longevity, and point, day after day, to examples of old men and women of fourscore, and over, who attest to the powerful aid they have received through life from a good, fragrant cup of coffee in the early morning."
The Picayune Creole Cook Book (1901)
---
"Coffee leads men to trifle away their time, scald their chops, and spend their money, all for a little base, black, thick, nasty, bitter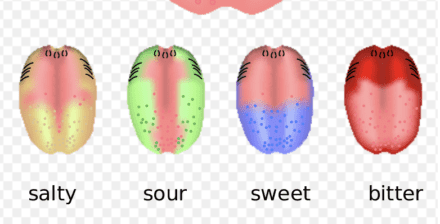 Bitterness is one of 5 basic tastes: Sour, Sweet, Salty, Bitter and Umami (savory flavors). There are many types of bitterness, hence not one avenue to tracking down its source. Bitterness as a positive quality, stinking nauseous puddle water."
The Women's Petition Against Coffee (1674)
---
"In a word, coffee is the drunkard's settle-brain, the fool's pastime, who admires it for being the production of Asia, and is ravished with delight when he hears the berries grow in the deserts of Arabia, but would not give a farthing for a hogshead of it, if it were to be had on Hampstead Heath or Banstead-Downs."
Thomas Tryon (1634-1703), The Good Hous-Wife Made a Doctor (1692)
---
"Coffee as drunk in England, debilitates the stomach, and produces a slight nausea … it is usually made from bad Coffee, served out tepid and muddy, and drowned in a deluge of water."
William Kitchiner (1775-1827)
---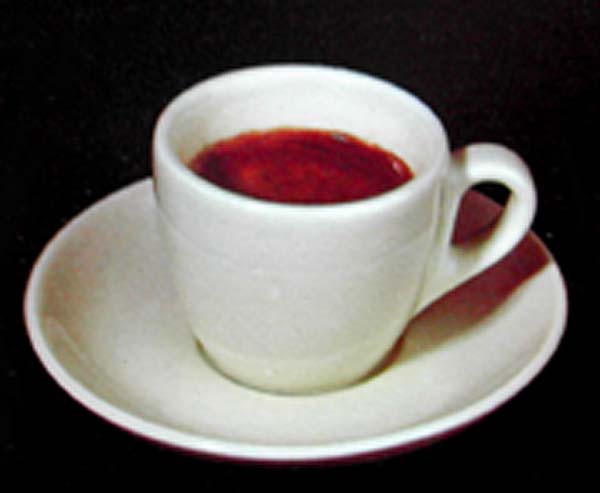 ---
The Pleasures and Pains of Coffee
by Honore de Balzac
translated from the French by Robert Onopa
Coffee is a great power in my life; I have observed its effects on an epic scale. Coffee roasts your insides. Many people claim coffee inspires them, but, as everybody knows, coffee only makes boring people even more boring. Think about it: although more grocery stores in Paris are staying open until midnight, few writers are actually becoming more spiritual.
But as Brillat-Savarin has correctly observed, coffee sets the blood in motion and stimulates the muscles; it accelerates the digestive processes, chases away sleep, and gives us the capacity to engage a little longer in the exercise of our intellects. It is on this last point, in particular, that I want to add my personal experience to Brillat-Savarin's observations.
Coffee affects the diaphragm and the plexus of the stomach, from which it reaches the brain by barely perceptible radiations that escape complete analysis; that aside, we may surmise that our primary nervous flux conducts an electricity emitted by coffee when we drink it. Coffee's power changes over time. [Italian composer Gioacchino] Rossini has personally experienced some of these effects as, of course, have I. "Coffee," Rossini told me, "is an affair of fifteen or twenty days; just the right amount of time, fortunately, to write an opera." This is true. But the length of time during which one can enjoy the benefits of coffee can be extended.
For a while – for a week or two at most – you can obtain the right amount of stimulation with one, then two cups of coffee brewed from beans that have been crushed with gradually increasing force and infused with hot water.
For another week, by decreasing the amount of water used, by pulverizing the coffee even more finely, and by infusing the grounds with cold water, you can continue to obtain the same cerebral power. When you have produced the finest grind with the least water possible, you double the dose by drinking two cups at a time; particularly vigorous constitutions can tolerate three cups. In this manner one can continue working for several more days.
Finally, I have discovered a horrible, rather brutal method that I recommend only to men of excessive vigor, men with thick black hair and skin covered with liver spots, men with big square hands and legs shaped like bowling pins. It is a question of using finely pulverized, dense coffee, cold and anhydrous, consumed on an empty stomach. This coffee falls into your stomach, a sack whose velvetyA mouthfeel description indicating elegant softness, refined smoothness: A mouthfeel description indicating elegant softness, refined smoothness. See Silky as well. interior is lined with tapestries of suckers and papillae. The coffee finds nothing else in the sack, and so it attacks these delicate and voluptuous linings; it acts like a food and demands digestive juices; it wrings and twists the stomach for these juices, appealing as a pythoness appeals to her god; it brutalizes these beautiful stomach linings as a wagon master abuses ponies; the plexus becomes inflamed; sparks shoot all the way up to the brain. From that moment on, everything becomes agitated. Ideas quick-march into motion like battalions of a grand army to its legendary fighting ground, and the battle rages. Memories charge in, bright flags on high; the cavalry of metaphor deploys with a magnificent gallop; the artillery of logic rushes up with clattering wagons and cartridges; on imagination's orders, sharpshooters sight and fire; forms and shapes and characters rear up; the paper is spread with ink – for the nightly labor begins and ends with torrents of this black water, as a battle opens and concludes with black powder.
I recommended this way of drinking coffee to a friend of mine, who absolutely wanted to finishSimilar to aftertaste, but it refers to the impression as the coffee leaves the palate. Aftertaste is the sensations gathered after the coffee has left the mouth. We combine these to form the "final flavor a job promised for the next day: he thought he'd been poisoned and took to his bed, which he guarded like a married man. He was tall, blond, slender and had thinning hair; he apparently had a stomach of papier-mache. There has been, on my part, a failure of observation
When you have reached the point of consuming this kind of coffee, then become exhausted and decide that you really must have more, even though you make it of the finest ingredients and take it perfectly fresh, you will fall into horrible sweats, suffer feebleness of the nerves, and undergo episodes of severe drowsiness. I don't know what would happen if you kept at it then: a sensible nature counseled me to stop at this point, seeing that immediate death was not otherwise my fate. To be restored, one must begin with recipes made with milk and chicken and other white meats: finally the tension on the harp strings eases, and one returns to the relaxed, meandering, simple-minded, and cryptogamous life of the retired bourgeoisie.
The state coffee puts one in when it is drunk on an empty stomach under these magisterial conditions produces a kind of animation that looks like anger: one's voice rises, one's gestures suggest unhealthy impatience: one wants everything to proceed with the speed of ideas; one becomes brusque, ill-tempered about nothing. One actually becomes that fickle character, The Poet, condemned by grocers and their like. One assumes that everyone is equally lucid. A man of spirit must therefore avoid going out in public. I discovered this singular state through a series of accidents that made me lose, without any effort, the ecstasy I had been feeling. Some friends, with whom I had gone out to the country, witnessed me arguing about everything, haranguing with monumental bad faith. The following day I recognized my wrongdoing and we searched the cause. My friends were wise men of the first rank, and we found the problem soon enough: coffee wanted its victim.

---