(07/29/10)
Well, do you? Because we have some new coffees from both RwandaA Bourbon cultivar variant from Rwanda and Burundi. Bourbon coffees are named for the island in the India Ocean where French colonists grew it. Some history from the... ...more and EthiopiaEthiopia, formerly known as Abyssinia, or a coffee cultivar: Ethiopia, or more specifically the Empire under Haile Selassie,  was known as Abyssinia. The name is Latin, derived from... ...more to offer you today. So, you know, we have that going for us.
Rwanda FT Dukunde Kawa Musasa
http://www.coffeeshrub.com/shrub/coffee/rwanda-ft-dukunde-kawa-musasa
" It's a coffee that has great classic character, sharing some aspects with BourbonA coffee cultivar; a cross between Typica and Bourbon, originally grown in Brazil: Mundo Novo is a commercial coffee cultivar; a natural hybrid between "Sumatra" and Red Bourbon,... ...more type coffees from Central America. The bean is dense, the flavors exist in a compact range, classic bittersweetBittersweet is from the language of chocolate, and describes the co-presence of positive bittering compounds balanced by sweetness. It is directly related to caramelization, but has inputs from... ...more balanceSuggests a harmony and proportion of qualities, and implies mildness since no one quality dominates.: Balance is both an obvious and slippery taste term. It implies a harmony... ...more, and a joy to roast. This was a very late lot with Fair TradeFair trade is an organized social movement and market-based approach to empowering developing country producers and promoting sustainability.: Fair trade is an organized social movement and market-based approach... ...more certificate, offered by the Rwanda Coffee Authority, OCIR, but arrived in great condition. We repackaged it in GrainproA multi-layer plastic bag with a gas barrier. The bags have been shown to extend the flavor life of the coffee significantly over storage in jute or burlap... ...more to ensure freshness as we well this nice lot."
Ethiopia OrganicGrown without the use of artificial fertilizers, herbicides, etc.: Organic coffee has been grown according to organic farming techniques, typically without the use of artificial fertilizers. Some farms... ...more Shakiso Wet ProcessWet-processing starts by removing the outer skin of the coffee cherry with a machine called a pulper, then fermenting the remaining fruit (with green bean inside) in water... ...more
http://www.coffeeshrub.com/shrub/coffee/ethiopia-organic-shakiso-wet-pro…
"The cup has a clean, clear sweetnessSweetness is an important positive quality in fine coffees, and is one of five basic tastes: Sour, Sweet, Salty, Bitter, Savory (Umami). In coffee, sweetness is a highly... ...more, like a light brown sugar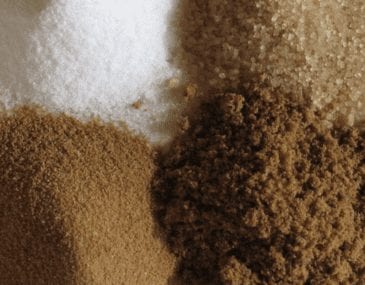 Brown sugar is a type of sweetness found in coffee ...a sweetness characterized by a hint of molasses, yet quite refined as well. Since Brown sugar of the... ...more taste, with mild sweet citrus marmalade accent. There is some spice tea flavor as well, cinnamon-like. As it cools a beautiful mandarin orange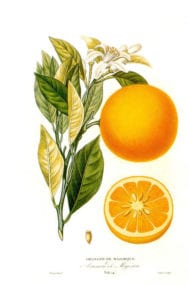 Orange aromatics and flavors are prized in coffee, whether they take the form of sweet orange flesh and pulp, or orange peel. Orange flavors or aromatics can range... ...more flavor comes forward, and the mouthfeelHow a coffee feels in the mouth or its apparent texture, a tactile sensation : A major component in the flavor profile of a coffee, it is a... ...more goes from being light and unobtrusive, to something more like fruit syrup. It's a charming coffee, more restrainedA descriptive term I use to communicate a well-structured, classic, clean flavor profile from a wet-processed coffee. This would be in opposition to coffees with exotic character, flamboyant... ...more perhaps than other Ethiopia lots, but it certainly grows on you with each sip. "
Race to your nearest internet capable device and check 'em out!