Sweet Maria's Ethiopiques Blend, a yearly favorite. Made up of three new crop washed coffees (all 90+!), this one is an absolute killer in the espressoA small coffee beverage, about 20 ml, prepared on an espresso machine where pressurized hot water extracted through compressed coffee.: In its most stripped-down, basic form, this is... ...more machine, and a super complex brewed coffee – syrupy sweetnessSweetness is an important positive quality in fine coffees, and is one of five basic tastes: Sour, Sweet, Salty, Bitter, Savory (Umami). In coffee, sweetness is a highly... ...more, array of fruits, striking florals and acidity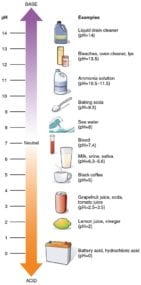 Acidity is a positive flavor attribute in coffee, also referred to as brightness or liveliness. It adds a brilliance to the cup, whereas low acid coffees can seem... ...more.
Sweet Maria's Altiplano Blend is also back up on the site. It's made up of 2 GuatemalaGuatemalan coffee is considered a top quality coffee producer in Central America. Due to our proximity to Guatemala, some of the nicest coffees from this origin come to... ...more coffees, as well as a newly landed Nicaragua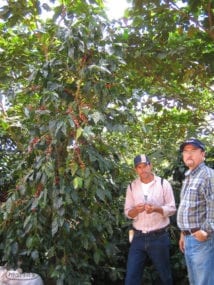 Nicaraguan coffees from the Segovia, Jinotega, Ocotal and Matagalpa regions are nice balanced cups. They often possess interesting cup character along with body and balance, outperforming many other... ...more. Totally "Classic" espresso profile, chocolate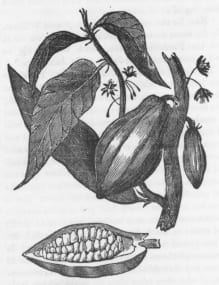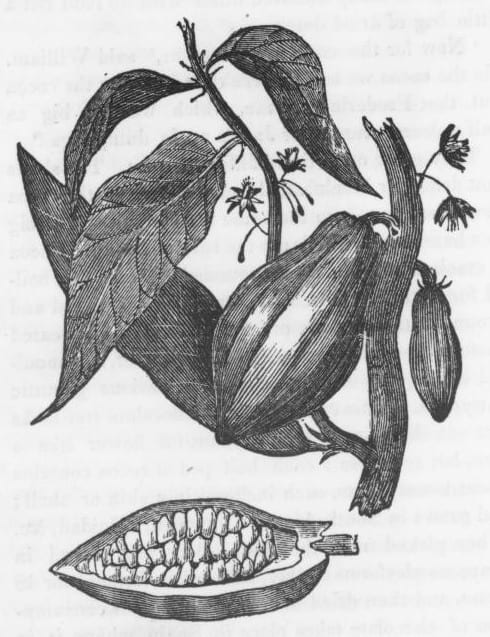 A general flavor or aroma term reminiscent of chocolate. But what type? Usually described with more specifics.: Chocolate is a broad, general flavor or aroma term reminiscent of... ...more, citrus, bodyAssociated with and sensed by mouthfeel, body is sense of weight and thickness of the brew, caused by the percentage of soluble solids in the cup, including all... ...more, and slight nuttiness in the finish. A total crowd-pleasing espresso, and great for milk drinks too!
Nicaragua Finca Buenos Aires Caturra #488, and Nicaragua Finca Buenos Aires Maracaturra. These two coffees from the same farm, show quite a varied range of cup flavors, from layered sugar sweetness to fruit-forward complexity, bittersweet cocoa to floral and pulpy citrus. Both really nice in their own ways, and an interesting A/B to taste together.
The A grade lot India Arabica Karnataka Kohinoor cups similar to some of the TanzaniaIn terms of the Tanzania coffee character, it belongs to the Central/East African family of washed (wet-processed) coffees, bright (acidy), and mostly aggressively flavorful of which Kenya is... ...more coffees we've had, clean grain-like notes, barley tea, and simple syrup, while the PB selection
India Karnataka Plantation Peaberry shows much in the way of fruit in both aromatics and flavors, and with a crispness in acidity. Another opportunity to taste different preparations from the same general cherry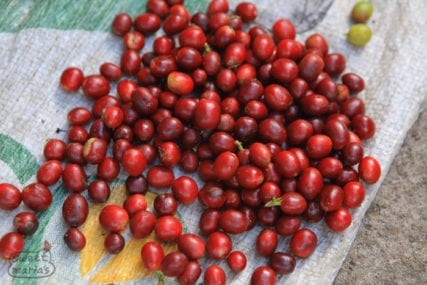 Either a flavor in the coffee, or referring to the fruit of the coffee tree, which somewhat resembles a red cherry.: Either a flavor in the coffee, or... ...more selections.
Hawaii Kaanapali Dry-Process Maui Mokha also returns to the list, and recently took 1st place at the HawaiiThe Kona district on the big island of Hawaii produces the best coffee from this state - clean, sweet and mild. : Ah, Hawaii... what a nice place.... ...more Coffee Association's 6th annual Statewide Coffee Cupping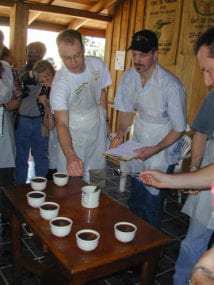 Cupping is a method of tasting coffee by steeping grounds in separate cups for discrete amounts of ground coffee, to reveal good flavors and defects to their fullest.... ...more Competition. These tiny beans are interesting indeed, a bit tough to roast in grid drums, but produce a really unique cup of coffee.
Mexico FTO Chiapas WP Decaf. Nice and balanced, this MexicoMexican coffee originates from South-central to Southern regions of the country. For that reason, coffees from Coatepec and Veracruz are much different from Oaxacan Plumas, which are in... ...more lot has well integrated flavors of stone fruit, sweet grains, and raw cane sugar.
We have a couple new Kenyas, Ethiopias, and Guatemalas hitting the list next week. Have a great weekend!