From the latest Indonesia coffee trip, I put together these long-form videos, one for Sumatra, and one for Java…
I can't do short. I can't do Tik Tok 15 seconds. I'm old, Sorry! What I can do is stitch together video clips of all the things that I found interesting, and if it's too long, well, stop watching!
Sumatra Coffee Clips: Travels Around Kerinci, Jambi, Padang
I can't believe it's been 3 years, but I'm finally back in SumatraIndonesians are available as a unique wet-hulled or dry-hulled (washed) coffees. Giling Basah is the name for the wet-hulling process in Bahasa language, and will have more body... ...more visiting with Daniel and Triyono at our favorite cooperative in Kerinci. The rain is nearly non-stop though, the crop is small, and demand is high. It's great for the farmers though, and people are trying all kinds of new experiments with processingThe removal of the cherry and parchment from the coffee seed.: Coffee is either wet-processed (also called washed or wet-milled) or dry-processed (also called wild, natural or natural... ...more: Mango infused! I find one big drawback to this anaerobic craze though.
Don't watch if you're creeped out by worms! Sorry about the creepy crawlies in the video but, well that's the reality too. Anyway, a nice trip, even with the never-ending showers.
Java Sunda Coffee Farms – Indonesian Coffee
Visiting coffee producers, farms and stations in West Java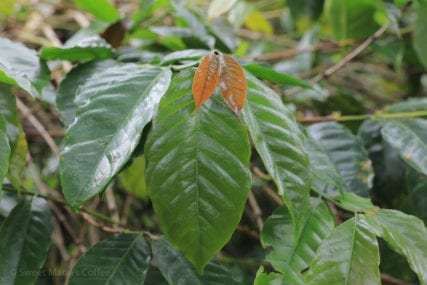 There are several types of Abyssinia, but they are not from Ethiopia but rather Indonesia. Abyssinia 3 = AB3. PJS Cramer, a Dutch plant researcher, introduced this variety in 1928,... ...more, Indonesia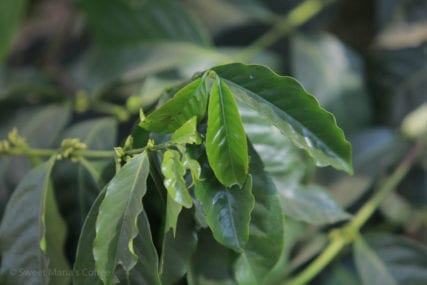 USDA is (obviously) the United States Department of Agriculture. USDA also had coffee plant breeding programs in the past and one variety they distributed to Indonesia and was... ...more. This is the most recent trip highlights in this, er, long form video (21 minutes). Honestly the last few minutes have nothing to do with coffee, just some curious things (including the mildly creepy masked monkey thing. hmm.) A
udio warning – there are some SUPER loud cicadas on the second farm visit. I mean, it's like a car alarm going off while trying to make a video. It's a beautiful farm but skip that part if it is grating. It is grating!  But what can a guy do? -T