The Indonesian island of Flores is an important coffee source for us. Here's a video of coffee farm visits and other wackiness.
Here's some video clips from a trip Thompson made to the FloresFlores is an Indonesian island, and as a coffee bears more resemblance to the coffees of Timor-Leste, New Guinea and Java than to the wet-hulled coffees of Sumatra... ...more island regions of Bajawa and Manggarai.
This was a 2019 trip to Flores to meet up with our coffee suppliers there, and cooperatives / small farmers we get coffee from … Kids, Pigs, Motorbikes, Weddings, Gas Powered Coffee GrinderCoffee Grinder is the name used for a mill to convert the bean into a powder. In fact the grinder "tears" coffee more than it grinds it, when... ...more … and walks around farms etc. The usual!
Flores is part of Indonesia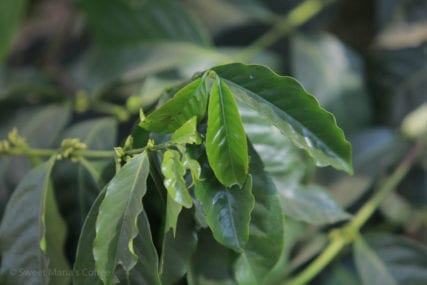 USDA is (obviously) the United States Department of Agriculture. USDA also had coffee plant breeding programs in the past and one variety they distributed to Indonesia and was... ...more and produces some very nice arabicaArabica refers to Coffea Arabica, the taxonomic species name of the genus responsible for around 75% of the worlds commercial coffee crop.: Arabica refers to Coffea Arabica, the... ...more coffees, mostly wet-process. We have been sourcing coffee from here for quite a few years, from the Manggarai and Bajawa regions.