(05/03/13)
Keith Hamrick was one of the first roasters I met when I started my coffee roasting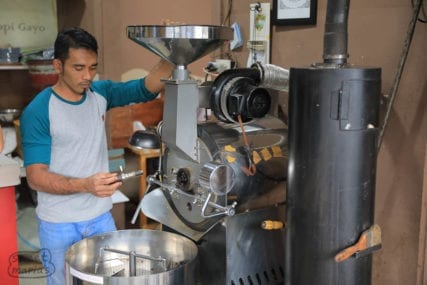 The application of heat to green coffee seeds (beans) to create palatable material for brewing a great cup!: Coffee roasting is a chemical process induced by heat, by which aromatics, acids, and other flavor components career, I've been talking to him about roasting for more than a decade. The track to finally opening Northbound Coffee Roasters just over a year ago was arduous at times, but I was so very happy when Keith and Jen Lovrak got that train up and running. I always been super stoked when they've picked up Shrub coffees, and they've knocked some roasts of the Ethiopia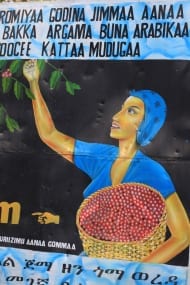 Ethiopia is the birthplace of coffee: it is in the forests of the Kaffa region that coffee arabica grew wild. Coffee is "Bun" or "Buna" in Ethiopia, so Coffee Bean is quite possibly a poor Guji Shakisso out of the park. The thing that I love about the their roast of this coffee is that they're not afraid to take it a little deeper into the roast and really bring out the stone fruit and red grape notes, and there's still plenty of floral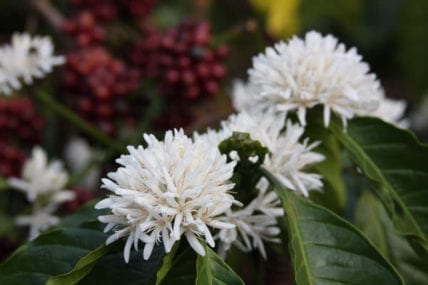 Floral notes in coffee exemplify the connection between taste and smell. Describing the taste of a specific flower is near impossible...we always default to "it tastes like it smells" which, admittedly, isn't the most helpful.  notes laced through to the finishSimilar to aftertaste, but it refers to the impression as the coffee leaves the palate. Aftertaste is the sensations gathered after the coffee has left the mouth. We combine these to form the "final flavor. But what's best of all are the complexThe co-presence of many aroma and flavor attributes, with multiple layers. A general impression of a coffee, similar to judgments such as "balanced" or "structured" sugars, almost tootsie roll with a chocolate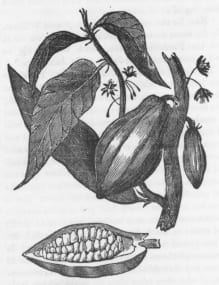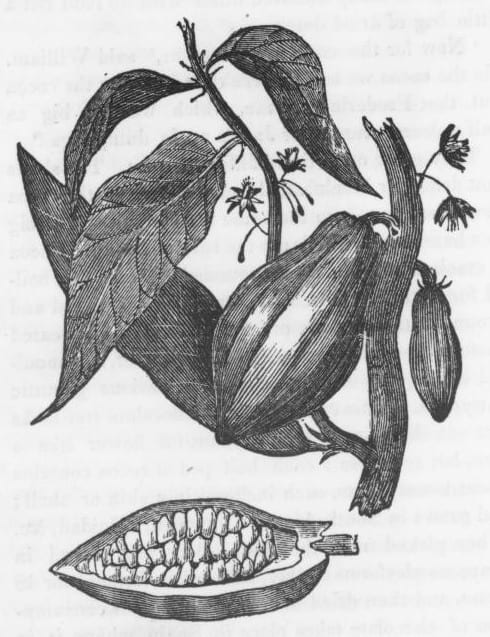 A general flavor or aroma term reminiscent of chocolate. But what type? Usually described with more specifics.: Chocolate is a broad, general flavor or aroma term reminiscent of chocolate. But what type? There are so and caramel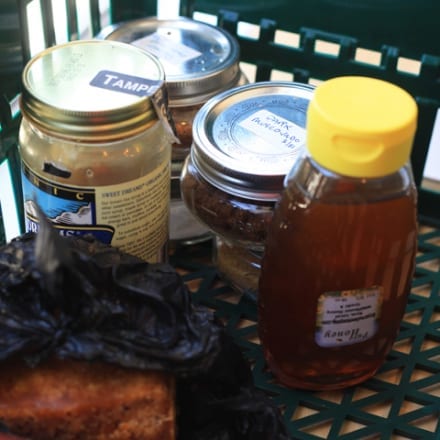 Caramel is a desirable form of sweetness found in the flavor and aroma of coffee, and is an extension of roast taste. Extremely light or dark coffees will lose potential caramel sweetness, as it exists combination. This roast brewed up a phenomenal Hario V60 brew, and another and another, hahaha. I've been all about it. Wanted to talk with Keith about this coffee as well as their American Beauty EspressoA small coffee beverage, about 20 ml, prepared on an espresso machine where pressurized hot water extracted through compressed coffee.: In its most stripped-down, basic form, this is a working definition for espresso: A small blend that right now features some of the lovely shrub Bolivias.
CS: Can you give me some specs on your sweet roaster?
KH: I roast on a 1936 7 kilo cast iron Barth. The roaster from what I can tell has all of its original parts, but a digital bean probe has been added. The machine was in Hamburg, Germany until just a few years ago and is a total workhorse. Often when I roast I like to daydream about all the operators and beans that have touched this machine in its 77 years. I reach my desired roast profiles by manipulating charge weight, drop temperature air flow and gas flow. The roaster is very unique, and the resulting cups of coffee continue to please our customers.
CS: How did you approach the Guji Shakisso in the roaster?
KH: My approach to the Guji Shakiso is to begin by heating the drum to high drop temperature and then shutting back the gas to allow the beans to begin absorbing the heat for just a minute or two. I then begin steadily turning up the gas, adding heat generally aiming for first crackFirst crack in one of two distinct heat-induced pyrolytic reactions in coffee. It is distinguished by a cracking or popping sound in the coffee, and occurs between 390 and 410 degrees Fahrenheit in most coffee at 10 minutes. I anticipate first crackAn audible popping sound heard during roasting. In coffee, one refers to "first crack" and "second crack," which come from two different classes of chemical reactions.: An audible popping sound heard during roasting. In coffee, and begin shutting back the fuel greatly letting it coast a slow but steady to ready to its end point where I can see that the beans are well developed and rounded. Guji Is one of my favorite coffees to roast, I find the end coffee to be the most visually pleasing.
CS: Can you tell me a little bit about the American Beauty Espresso
KH: American Beauty is a 3 part post roast espresso blend that is named after a once popular heirloom rose cultivar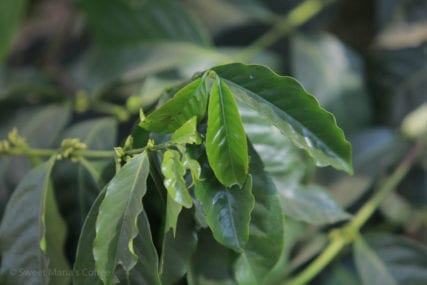 USDA is (obviously) the United States Department of Agriculture. USDA also had coffee plant breeding programs in the past and one variety they distributed to Indonesia and was widely planted is called USDA  (sounds like  and one of our favorite albums. With that inspiration in mind, our goal is to create a straight forward, sweet and clean blend comprised only of the most stellar coffees from Central and South America. Coffee Shrub's BoliviaBolivia has always been a coffee origin with great potential, the potential to have a unique Specialty coffee offering with unique cup character.: There's no better way to learn about a coffee-producing country than to Illumani and Apollo microlots offer this blend a juicy mouthfeelHow a coffee feels in the mouth or its apparent texture, a tactile sensation : A major component in the flavor profile of a coffee, it is a tactile sensation in the mouth used in that lays out the backbeat while the dried fruit cocoa sweetnessSweetness is an important positive quality in fine coffees, and is one of five basic tastes: Sour, Sweet, Salty, Bitter, Savory (Umami). In coffee, sweetness is a highly desirable quality, and the green bean has takes lead.
My roast approach is very similar to the Guji Shakiso, however I extend the time beginning at first crack differently with each roast to create complexity and layers of acidity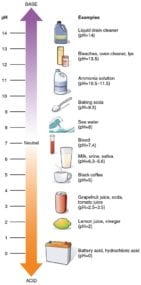 Acidity is a positive flavor attribute in coffee, also referred to as brightness or liveliness. It adds a brilliance to the cup, whereas low acid coffees can seem flat. Acidity can sound unattractive. People may and bodyAssociated with and sensed by mouthfeel, body is sense of weight and thickness of the brew, caused by the percentage of soluble solids in the cup, including all organic compounds that are extracted from brewing that contrast and compliment each other. All three of the roasts in this blend are finished before second crackAfter First Crack, a roast reaction around 440 to 450 degrees that is distinguished by a snapping sound. Second Crack is the second audible clue the roaster-operator receives about the degree-of-roast, following First Crack. Whereas is heard in the drum.
Hear that whistle blowing, thanks Keith and Jen. So very happy that there are roasters and people like yourself out there in this world.
Update: I got to taste some shots of the American Beauty Espresso featuring 2 shrub Bolivias today, thanks to Chris Hess and Everyday Joe's for always being sports to try some fun coffees. We dialed it in to the specs that Keith had given me for it – 21 grams in an 18 gram basket around 200 degrees, shooting for around 30 gram volume in between 28-34 seconds. Right away we got apricot notes right on the nose and in the first sips. The finish was all raisin and cocoa, almost a winey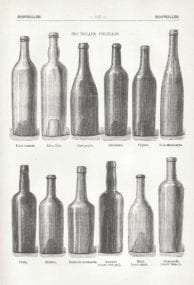 A taste term to describe a wine-like flavor with a similar perceived acidity and fruit, and some level of acetic acid. It is found most commonly in East African specialty coffees as well as in spiced raisin right in the middle of the palate as the shot cools a bit.
In the cool shot, the lovely roasts in this blend give a distinct dark chocolate flavor to the whole shot with the notes of raisin still prominent. This was a lovely and balanced espresso, and in milk it was beautiful. Chris Hess described it as a parade, with each flavor in the shot going by at an even steady pace, waving elegantly as it passed. Thanks so much for sharing this espresso with us Norhtbound.