(05/17/12)
It's mid-May which means that virtually all I can think about is the South American harvest. Some of my favorite coffees come from the summer season which offers a such an interesting and broad spectrum of flavors. In my opinion top lots from Southern ColombiaColombian coffee is highly marketed and widely available in the US. They have been largely successful at equating the name Colombian Coffee with "Good" Coffee. This is half-true. Colombian can be very balanced, with good are unmatched in Latin American in terms of their sweetnessSweetness is an important positive quality in fine coffees, and is one of five basic tastes: Sour, Sweet, Salty, Bitter, Savory (Umami). In coffee, sweetness is a highly desirable quality, and the green bean has and complexity. EcuadorEcuador has everything it takes to grow great coffee. Positioned between Colombia and Peru, the interior mountain ranges have plenty of altitude, weather patterns, and ideal soil for quality coffee production.: Coffee has a long and BoliviaBolivia has always been a coffee origin with great potential, the potential to have a unique Specialty coffee offering with unique cup character.: There's no better way to learn about a coffee-producing country than to offer us tremendous balanceSuggests a harmony and proportion of qualities, and implies mildness since no one quality dominates.: Balance is both an obvious and slippery taste term. It implies a harmony and proportion of qualities, and perhaps a with their supple mouth feel and elegant acidity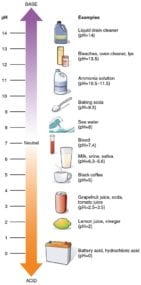 Acidity is a positive flavor attribute in coffee, also referred to as brightness or liveliness. It adds a brilliance to the cup, whereas low acid coffees can seem flat. Acidity can sound unattractive. People may. PeruPeruvian coffees have Central American brightness but in a South American coffee flavor package overall. The good organic lots do have more of a "rustic" coffee character.: Organic Peru ... you can get it anywhere is such a difficult originIn coffee talk, it refers to a coffee-producing region or country; such as, "I was just at origin." Of course "Origin" for most product we use is not a beautiful farm in a temperate climate, to source well but the rewards are worth the investment when we stumble across the perfumed, floral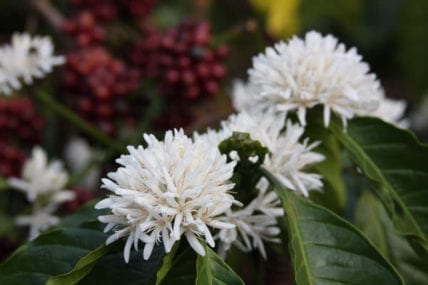 Floral notes in coffee exemplify the connection between taste and smell. Describing the taste of a specific flower is near impossible...we always default to "it tastes like it smells" which, admittedly, isn't the most helpful.  and succulently sweet coffees that can distantly remind us of fine washed Ethiopians.
I'm off to Colombia again shortly for the 2nd time this season. A return trip to Ecuador is in the works for July and Bolivia afterwards before getting started on the high altitude harvest in Peru. My first objective is to bring a producer group from Narino back into the market fold. I worked with the group for several seasons before being disconnected with them a few years ago. After an April visit we came up with a strategy for the harvest which is now in full swing. If the initial pickings were a genuine indication of things to come we'll have some exciting lots to offer you all by early fall. Northern Ecuador seems promising as well. The vast majority of the country's coffee is produced in the south with very little volume coming out of the north. Two regions, essentially brand new coffee growing regionsCoffee is grown in a belt around the world - roughly from the Tropic of Cancer to the Tropic of Capricorn, and specialty coffee is grown generally from 1000 to 3000 meters above sea level.:, are coming online for the very first time this year. I can't tell you how equally intrigued and nervous I am to taste these coffee for the very first time! Considering the altitude and the mix of BourbonA coffee cultivar; a cross between Typica and Bourbon, originally grown in Brazil: Mundo Novo is a commercial coffee cultivar; a natural hybrid between "Sumatra" and Red Bourbon, originally grown in Brazil. It was developed, Typica and CaturraCatimor is a broad group of cultivars derived from a Hibrido de Timor (HdT) and Caturra cross, highly productive, sometimes with inferior cup flavor. The main issue is the Robusta content in HdT, although this growing up there my gut says that a handful of special lots will come out of this initial harvest.
One of our goals at Shrub is to offer you all fresh, delicious South American coffeeSouth American coffee varies widely from country to country, from chocolaty, nutty, low acid Brazils to brighter Colombias, Peru coffees to high grown Bolivia and Ecuador. Venezuela was a large producer in the past but come fall and winter when it comes time to replace the Centrals on your menus. We'll be putting in an honest effort this summer down South and hopefully these lots will fill some gaps for you business' when they open up.
Stay tuned for more from my next trip South, Bolivia, Peru and beyond.
-Aleco