Feb. 14, 2020
Meet Ryan. She makes sure all the merchandise on our site stock is listed properly and stays in stock (when possible). Her role extends to our wholesale company, Coffee Shrub, where she assists in sales.  She had worked in the coffee industry for over 5 years before working at Sweet Maria's so we figured she would be the perfect team member to lead off our series of coffee features chosen by our awesome staff.
———————————————————————–
Name: Ryan
Position: Merchandise Manager/Coffee Shrub Sales
Coffee Approach: I've been with Sweet Maria's since 2017 and working in specialty coffee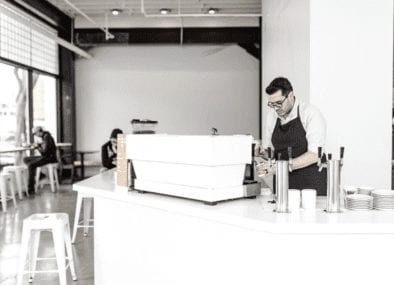 Specialty coffee was a term devised to mean higher levels of green coffee quality than average "industrial coffee" or "commercial coffee". At this point, the term is of limited use, since every multi-national coffee broker since 2014. My years as a barista and cafe manager instilled a love of experimentation;  name virtually any brew method, from espressoA small coffee beverage, about 20 ml, prepared on an espresso machine where pressurized hot water extracted through compressed coffee.: In its most stripped-down, basic form, this is a working definition for espresso: A small to vacuum to kegging nitro cold brew and  I've tried it. Nowadays, you can find me at home brewing the same coffee five different ways to see what version I like best. I like bright, tangyAn adjective modifying a flavor descriptor, describing a sharp effect; tangy citrus, tangy bittersweet flavor, tangy green apple. coffees; for me, fruityIn some coffee taster's lexicon, "fruity" means the coffee is tainted with fruit, and "fruited" means a coffee is graced by positive fruit notes. We don't exactly see the difference in terms of these two and floral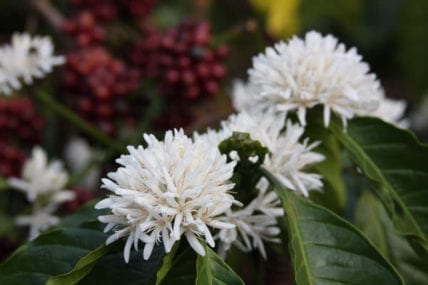 Floral notes in coffee exemplify the connection between taste and smell. Describing the taste of a specific flower is near impossible...we always default to "it tastes like it smells" which, admittedly, isn't the most helpful.  is the name of the game, so I often find myself gravitating toward African origins.
Fun Fact: My best friend is a 3-year old pug named Steve McQueen. Steve is the king of cool and will drink my coffee straight out of the mug if left unattended.
Ethiopia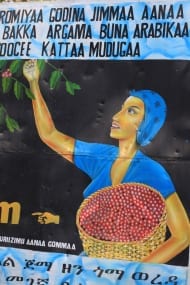 Ethiopia is the birthplace of coffee: it is in the forests of the Kaffa region that coffee arabica grew wild. Coffee is "Bun" or "Buna" in Ethiopia, so Coffee Bean is quite possibly a poor Kochore Jet Hama: This is my idea of a dreamboat coffee – if you've ever wondered what we mean by a floral coffee, try Jet Hama! You can roast up to Full City, but stick to City/City+ to emphasize the more perfume-y qualities. Fans of geshaGesha is a long-bean Ethiopia selection with unique cup character.: Gesha (often wishfully misspelled as Geisha) is a long-bean Ethiopia cultivar selection with unique cup character. It is most famously grown on the Jaramillo plot will go ga-ga over Jet Hama – this is a coffee I trot out at home to impress company. Check out my post about Jet Hama as cold brew here.
KenyaKenya is the East African powerhouse of the coffee world. Both in the cup, and the way they run their trade, everything is topnotch.: Kenya is the East African powerhouse of the coffee world. Both Othaya Gura AB: Kenya was my first love of specialty coffee and, drinking Othaya Gura, it's easy to see why. The name of the game with this coffee is F-R-U-I-T, though a different kind of fruitiness than what one might see in a dry processDry process coffee is a method for taking the fruit from the tree to an exportable green bean. The whole intact coffee cherry is dried in the sun with the green bean inside. Later it coffee: think complexThe co-presence of many aroma and flavor attributes, with multiple layers. A general impression of a coffee, similar to judgments such as "balanced" or "structured" citrus with a dash of tropical – dare I say pineapple? I roasted to City because I'm a fan of snappy acidity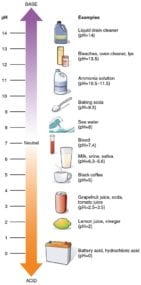 Acidity is a positive flavor attribute in coffee, also referred to as brightness or liveliness. It adds a brilliance to the cup, whereas low acid coffees can seem flat. Acidity can sound unattractive. People may, but you can definitely take Othaya Gura darker without losing its core character
RwandaRwandan coffee was, at one time, rarely seen in the United States as either a Specialty grade or low-end commercial coffee. There simply was not that much coffee produced in Rwanda that went anywhere besides Kivu Kageyo: Perfect dual use coffee! Roasted to City, the brewed cup is brimming with warm spice notes and berry tartness that reminds me of homemade cranberry sauce. Still, where Kivu Kageyo really shines is as a single originSingle Origin refers to coffee from one location, in contrast to blended coffee. This term is particularly useful in discussing espresso, since most commercial espressos are made from blends. This is what the term "SO espresso. I roasted to Full City and the resulting shot was creamyCreamy is a mouthfeel description indicating thickness and soft, rounded texture. See also buttery. as can be, bursting with grape jelly and dark chocolate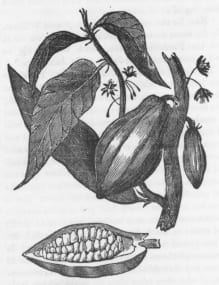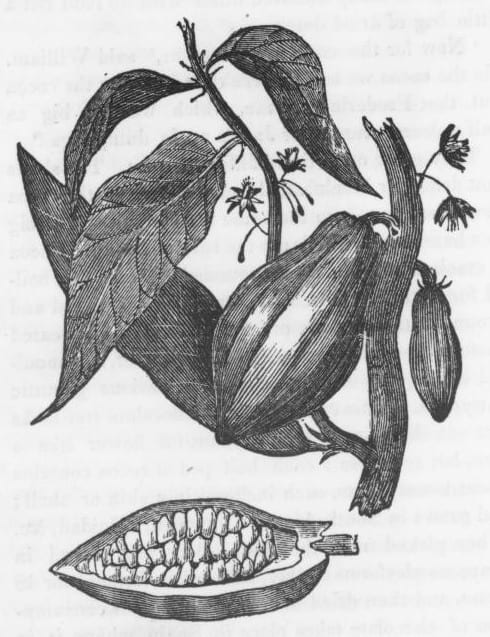 A general flavor or aroma term reminiscent of chocolate. But what type? Usually described with more specifics.: Chocolate is a broad, general flavor or aroma term reminiscent of chocolate. But what type? There are so.
BurundiBurundi coffee bears resemblance to neighboring Rwanda, in both cup character, but also the culture surrounding coffee. Burundi is a small landlocked country at the crossroads of East and Central Africa, straddling the crest of Rwiri Yagikawa Station: I've been excitedly anticipating our new Burundi arrivals, and this coffee is what I was waiting for! At City, Yagikawa is so, so sweet – buoyant bodyAssociated with and sensed by mouthfeel, body is sense of weight and thickness of the brew, caused by the percentage of soluble solids in the cup, including all organic compounds that are extracted from brewing, all pink grapefruit balanced out with sugar and spice. Espresso at Full City reminded me of Mexican hot cocoa – thick and chocolate-y with a peppery spiced finishSimilar to aftertaste, but it refers to the impression as the coffee leaves the palate. Aftertaste is the sensations gathered after the coffee has left the mouth. We combine these to form the "final flavor. Delicious!