My name came up for our Staff Picks selection this time around, and I had fun re-tasting these coffees, each quite different!
To be honest, I approached my selections a bit randomly! Why? Because I have already selected the coffees we are selling so they are already all my favorites! But also, I like a broad range of coffees. I don't want them all to taste the same. I just want them to have something unique about them, some character! (Sure, there are two Peru's, but they present quite differently!).
It's a bit funny that 2 of the 4 I chose are not "extreme" coffees though, but really approachable "crowd-pleasers." But they also have unique characteristics as well.
One of the outliers here is the Ethiopia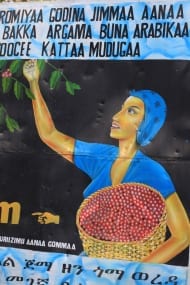 Ethiopia is the birthplace of coffee: it is in the forests of the Kaffa region that coffee arabica grew wild. Coffee is "Bun" or "Buna" in Ethiopia, so Coffee Bean is quite possibly a poor, one of the most uniquely intense wet-process selections from the "birthplace of arabicaArabica refers to Coffea Arabica, the taxonomic species name of the genus responsible for around 75% of the worlds commercial coffee crop.: Arabica refers to Coffea Arabica, the taxonomic species name of the genus responsible coffee" that we have had this year. Keramo is really high altitude coffee from the greater Bensa area, and it shows in the cup. It's a huge contrast from the other 3 selections.
The other is the dry processDry process coffee is a method for taking the fruit from the tree to an exportable green bean. The whole intact coffee cherry is dried in the sun with the green bean inside. Later it Parainema variety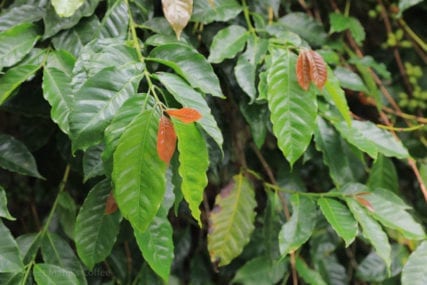 Hibrido de Timor abbreviated HdT is the interspecies hybrid of C. Arabica and C. Canephora (Robusta) that was found in Timor Leste in the 1940s. It has been the bases of plant breeding for disease from Honduras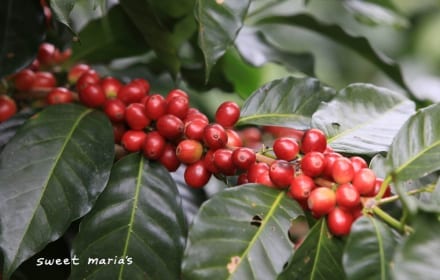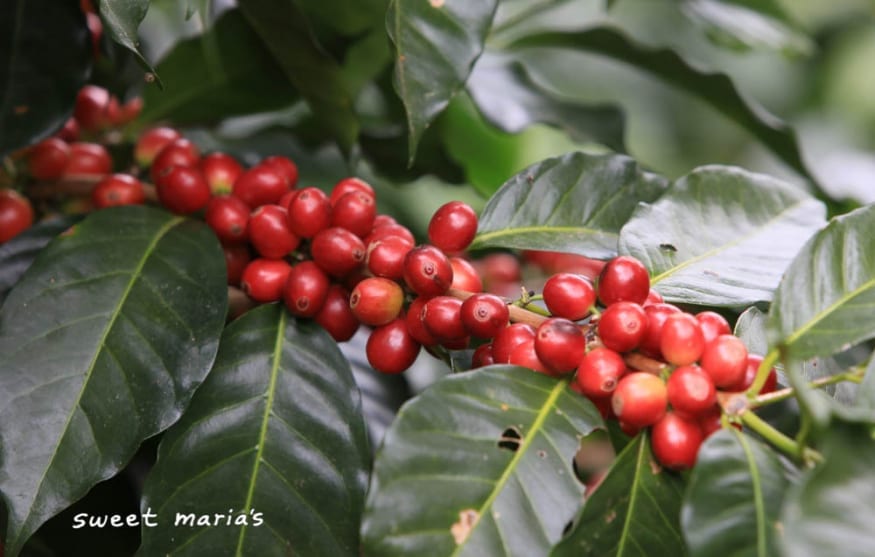 Honduran coffee was absent from the top ranks of the Specialty market, but that has changed. It has all the environmental factors on its side: soil, altitude, climate. All it's neighbors have sophisticated coffee production:. It's one of those coffees where I really feel the flavor of the coffee cultivar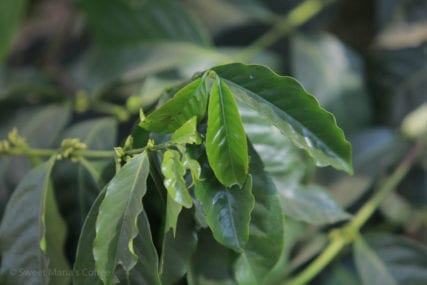 USDA is (obviously) the United States Department of Agriculture. USDA also had coffee plant breeding programs in the past and one variety they distributed to Indonesia and was widely planted is called USDA  (sounds like  comes through in the cup, even with heavier dry process fruitiness. Lighter roasts showed lively tea notes that lent an aromatic, delicate aspect to the heavier rusticA general characterization of pleasantly "natural" flavors, less sophisticated and less refined, but appealing. : What is Rustic? This is a general term we came up with... Dried Apricots from Sun Maid at the supermarket, dried fruit flavors.
Here are my full notes on the coffees in this tasting, and the last column are our combined notes from when we launched these coffees on the site.
Name
Code
Dry Frag.
Aromatics
Score
My taste notes
Our SM general notes
Honduras Dry Process Sabillon Parainema
7106
The dry fragrance

In the cupping procedure for tasting and scoring coffee, this is the smell of the dry, ground coffee before hot water is added. The term fragrance is used since it is normally applied to things

has an intense sweetness

Sweetness is an important positive quality in fine coffees, and is one of five basic tastes: Sour, Sweet, Salty, Bitter, Savory (Umami). In coffee, sweetness is a highly desirable quality, and the green bean has

, natural dried fruits supported by honey

In coffee, honey-like sweetness is often found, but we use terms such as refined honey (highly filtered and processed) as opposed to raw honey rustic honey sweetness. This form of sweetness is largely a dynamic

Bittersweetness seems subdued at this level, and rustic dark fruit notes come on strong.
87.5
I feel like the variety (parainema) really speaks in this cup. Fruit flavors show slight rustic side tempered by honey sweetness, and interesting tea-like

A term used to describe coffees with light, tannic, slighly astringent mouthfeel and tea aromatics. We find it in some Rwandan flavor profiles, among others.

zest that hits on green tea and Sencha. The weight of this coffee, mouthfeel

How a coffee feels in the mouth or its apparent texture, a tactile sensation : A major component in the flavor profile of a coffee, it is a tactile sensation in the mouth used in

is impressive.
Aromatic cup, notes of rustic dried fruits like slab apricot and blueberry

Blueberry flavors in coffee take different forms. Dried blueberry was something we first encountered in natural Harar coffee from Ethiopia. It seemed to be most potent in fresh new crop coffees and would fade in

, ginseng tea with honey, a fruited

In some coffee taster's lexicon, "fruity" means the coffee is tainted with fruit, and "fruited" means a coffee is graced by positive fruit notes. We don't exactly see the difference in terms of these two

wine spritzer hint, maraschino cherry

Either a flavor in the coffee, or referring to the fruit of the coffee tree, which somewhat resembles a red cherry.: Either a flavor in the coffee, or referring to the fruit of the coffee

cordials, and earth-toned bittersweetness in the backend. City to Full City.
Peru

Peruvian coffees have Central American brightness but in a South American coffee flavor package overall. The good organic lots do have more of a "rustic" coffee character.: Organic Peru ... you can get it anywhere

Organic

Grown without the use of artificial fertilizers, herbicides, etc.: Organic coffee has been grown according to organic farming techniques, typically without the use of artificial fertilizers. Some farms have more local Organic Certification than the

FTO

FTO is shorthand for a coffee that is certified as both Fair Trade and Organic.

Lonya Grande
7133
Really nice sweetness in my light roast, less intense fruit but very refined and clean.
Wow, much more fruit than expected, and light brown sugar

Brown sugar is a type of sweetness found in coffee ...a sweetness characterized by a hint of molasses, yet quite refined as well. Since Brown sugar of the common type is highly refined (made by

, more succinct sweetness all around.
87
This Peru seems very fresh and dynamic, while also being a really accessible crowd-pleaser flavor profile

Flavor Profile implies a graphical impression of a particular coffee, whether it be an artistic portrait or data graph of the perception of flavor compounds. In the case of our spider graph charts in each

too. I get some dried fruit flavors, but also fruited acidity

Acidity is a positive flavor attribute in coffee, also referred to as brightness or liveliness. It adds a brilliance to the cup, whereas low acid coffees can seem flat. Acidity can sound unattractive. People may

, (which is really nice!), and oatmeal cookie with raisin.
Light roasts yield nicely integrated acidity, brown sugar cookie, cinnamon stick/bark, and darker roasts have bean-to-bar quality chocolate

A general flavor or aroma term reminiscent of chocolate. But what type? Usually described with more specifics.: Chocolate is a broad, general flavor or aroma term reminiscent of chocolate. But what type? There are so

bittersweetness with an almond hint. City to Full City+

City+ roast is an ideal roast level that occurs roughly between 425 and 435 degrees Fahrenheit in many coffee roasters with a responsive bean probe where First Crack starts in the 395 to 405 degree

. Good for espresso

A small coffee beverage, about 20 ml, prepared on an espresso machine where pressurized hot water extracted through compressed coffee.: In its most stripped-down, basic form, this is a working definition for espresso: A small

.
Peru FTO San Jose de Lourdes
7134
Chocolate-covered nut, sweetness augmented by slight savory, like a caramel

Caramel is a desirable form of sweetness found in the flavor and aroma of coffee, and is an extension of roast taste. Extremely light or dark coffees will lose potential caramel sweetness, as it exists

popcorn ball.
Blondie bar, intensely sweet, chocolate pistachio spread, and a mild spice note.
87
Weighty liquid, an apple-like acidity lends to mouthfeel. Bittersweet

Bittersweet is from the language of chocolate, and describes the co-presence of positive bittering compounds balanced by sweetness. It is directly related to caramelization, but has inputs from other roast reactions, as well as bittering

balance

Suggests a harmony and proportion of qualities, and implies mildness since no one quality dominates.: Balance is both an obvious and slippery taste term. It implies a harmony and proportion of qualities, and perhaps a

when hot, but opens up to flavor notes of brown sugar, Sharfenberger type dark chocolate bar, and baked apple

An acid that adds to favorable perceptions of cup quality; malic acid often adds apple-like acidity, and perhaps other taste aspects recalling apples. Malic acid is yet another of the many acids that adds to

.
Really nice roast flavors, sugar-backed cocoa, robust chocolate bittersweets with roast development, hints of apple

Apple-like flavors in coffee can take on many different forms. The more common ones we use relate to malic acid brightness, which can recall different apple types: green (Granny Smith type for example), red apple

pie filling, bread pudding, raisin, and a note of dark, dried berry. City to Full City.
Ethiopia Sidama Keramo
7081
Sweet citrus and floral

Floral notes in coffee exemplify the connection between taste and smell. Describing the taste of a specific flower is near impossible...we always default to "it tastes like it smells" which, admittedly, isn't the most helpful. 

, with strawberry syrup sweetness.
this combines citrus, honey and a bit of rue, that unique sweet-aromatic herb, called tenedam in ethiopia
92
Next to other "easy drinking" coffees, Keramo sure tastes exotic. But it's the kind of outsider flavors I can drink all the time. Floral, citrus, berry, fresh green rue. It's all in there. The honey sweetness brings it together. Wow
Truly a showstopper when roasted light, Keramo's transparent sweetness helps to reinforce the more delicate top notes like jasmine

A very positive and intensely floral quality in coffee, usually with a strong aromatic component, reminiscent of jasmine flower or tea. There are many forms of jasmine; the common flowering vines, teas, potpourri, etc. Jasmine

pearls, citrus blossom, lilac, lemon

Lemon notes, as well as other related citrusy flavors or acidities, are prized in coffee. These usually express themselves as a bright accent in the cup, or aromatic citrus aspects, but not as blunt sourness.

meringue, bergamot

Bergamot Orange is the size of an orange, with a yellow color similar to a lemon, and has a pleasant fragrance. The juice tastes less sour than lemon, but more bitter than grapefruit.: Bergamot orange

orange

Orange aromatics and flavors are prized in coffee, whether they take the form of sweet orange flesh and pulp, or orange peel. Orange flavors or aromatics can range in degrees of ripeness, which also involves

, and milk green tea. City- to City+.