---
Freshly roasted coffee has a shelf life and should be treated with the same care as baked goods or fresh produce. For the best flavor, coffee needs a minimum of 12-24 hours rest after roasting before it is brewed. While you can drink coffee immediately after roasting, the bodyAssociated with and sensed by mouthfeel, body is sense of weight and thickness of the brew, caused by the percentage of soluble solids in the cup, including all... ...more and flavor won't be as developed. Don't wait too long to drink it – depending on the coffee, the "cup quality" will begin to show a loss in flavor after about a week. Coffee stored beyond a week will still taste good but not as amazing as it did a few days out of the roaster. Therefore, we call coffee "fresh" for 7 days if it is stored properly. 
Storing roasted coffee:
After roasting, make sure your roasted coffee is cool enough to touch before moving it into its new home.
Keep your roasted coffee away from excessive humidity, aridity, high/low temperatures, light and oxygen. Put simply: if you store coffee in the same cabinet you would store grains or bread, your coffee will be happy.
You can buy

special containers and bags that allow your coffee to release CO2 without exposing it to oxygen. These work great but, if you are roasting small batches and drink a lot of coffee, we think mason jars, plastic storageGreen coffee can be stored much longer than roasted coffee: Roasted coffee starts to lose its aromatics in 10 days after roasting. Green coffee can be stored months... ...more containers and even zipper bags make decent and economical storage options. If you decide to store coffee in mason jars, leave the lid loose for the first day since most of the degassingThe release of carbon dioxide from roasted coffee. Immediately after roasting, so much carbon dioxide degasses from the coffee, it prevents good brewing. : Degassing, or resting refers... ...more will happen during this time and this will leave some room for the CO2 to escape. After 12-24 hours, tighten the lid to limit oxygen exposure. 
Freezing your coffee is an option if you know you won't be able to drink what you roasted within one week. Although the freezer can dehydrate roasted coffee, the real downside is condensation refreezing inside of the bag or container your coffee is stored in. If your coffee is going in the freezer, do your best to defrost once and then store it at room temperature rather than refreezing multiple times. 
Schedule your roast days so you always have fresh roasted (and rested) coffee.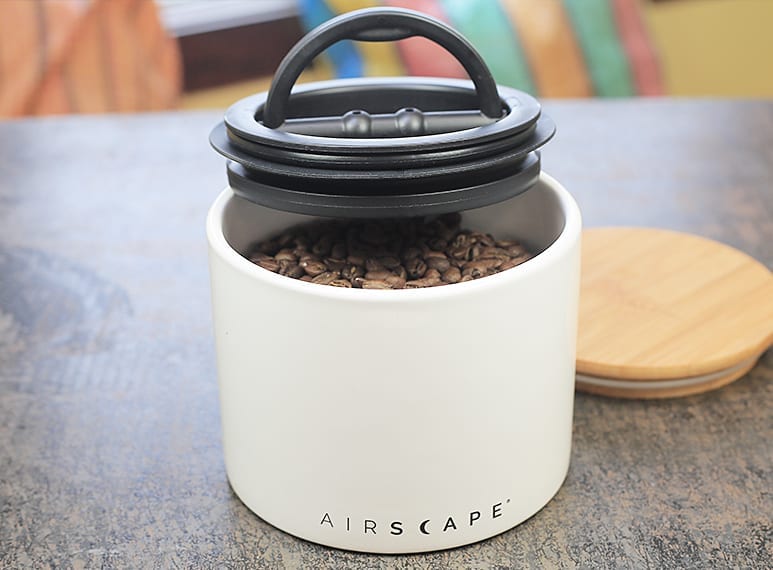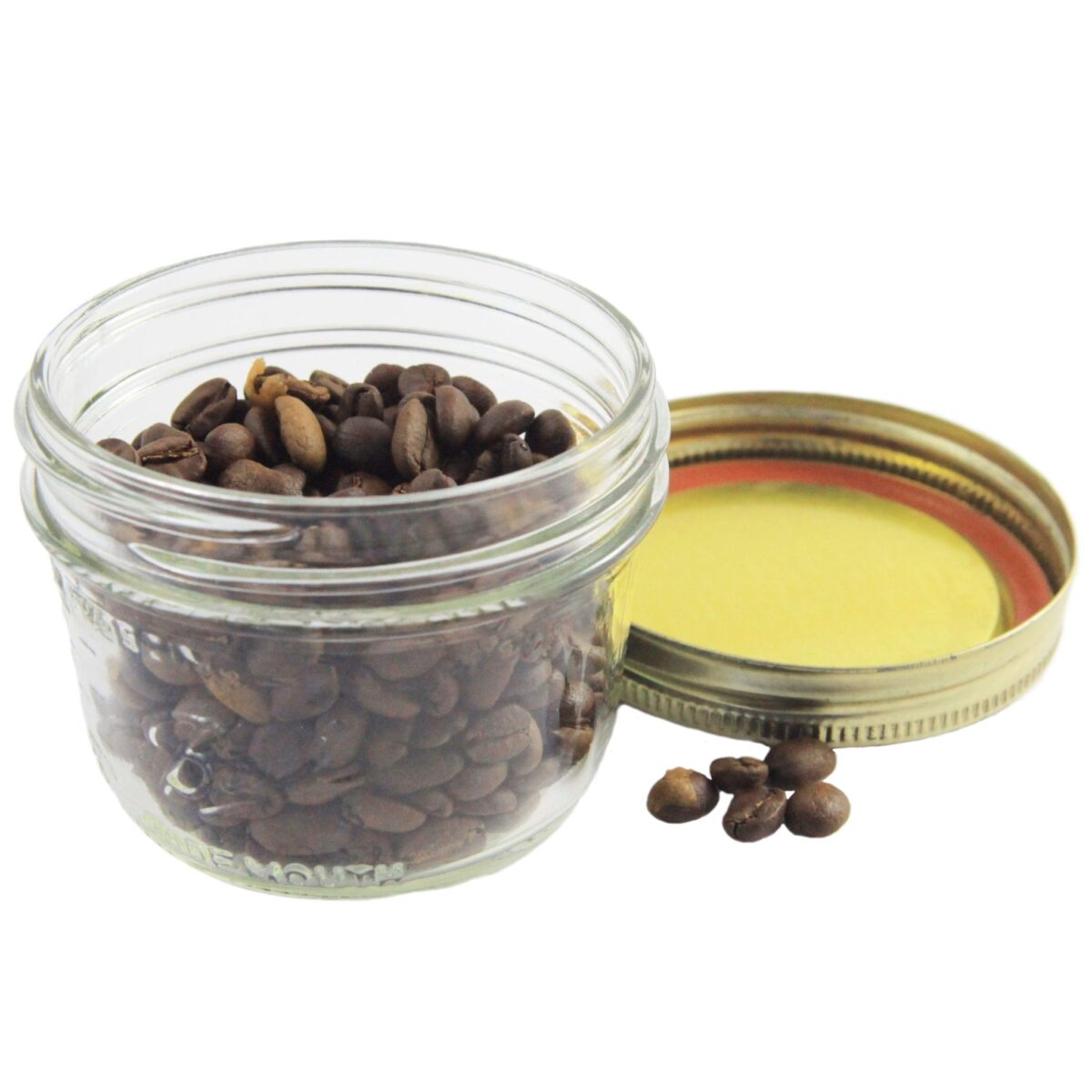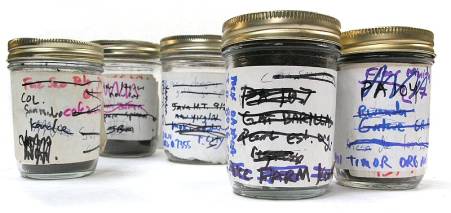 ---