Aug. 5, 2014
EspressoA small coffee beverage, about 20 ml, prepared on an espresso machine where pressurized hot water extracted through compressed coffee.: In its most stripped-down, basic form, this is a working definition for espresso: A small Workshop #32 – MLA (Strong City+City+ roast is an ideal roast level that occurs roughly between 425 and 435 degrees Fahrenheit in many coffee roasters with a responsive bean probe where First Crack starts in the 395 to 405 degree)
This is a very diverse blend that was made for our espresso workshop but with the intention to be used as a non-espresso coffee as well. It features two Ethiopian coffees with different processingThe removal of the cherry and parchment from the coffee seed.: Coffee is either wet-processed (also called washed or wet-milled) or dry-processed (also called wild, natural or natural dry, and we abbreviate it DP sometimes). methods (dry + wet processWet-processing starts by removing the outer skin of the coffee cherry with a machine called a pulper, then fermenting the remaining fruit (with green bean inside) in water for 8-36 hours. The fermentation breaks down) and a Guatemalan coffee to help harmonize the trio. This here is a City+ roast just on the verge of full City. The intent of this roast level was to achieve the ripe fruit and chocolate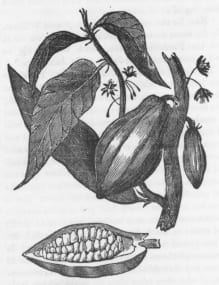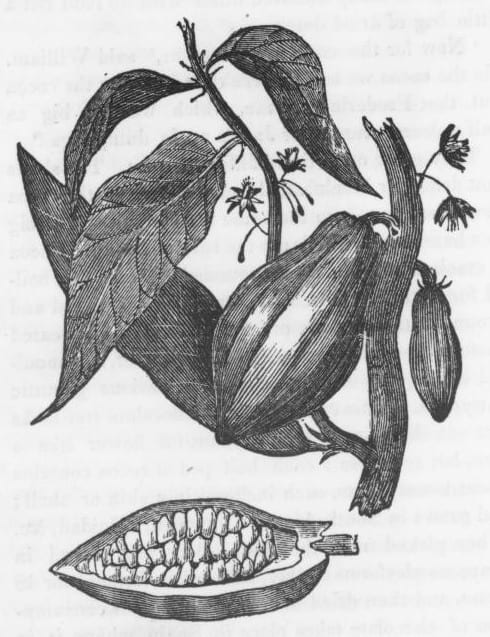 A general flavor or aroma term reminiscent of chocolate. But what type? Usually described with more specifics.: Chocolate is a broad, general flavor or aroma term reminiscent of chocolate. But what type? There are so flavors up to the surface while preserving the brightnessA euphemistic term we use often to describe acidity in coffee. A bright coffee has more high, acidic notes. : A euphemistic term to describe acidity in coffee. A bright coffee has more high, acidic and clarity of citrus acidity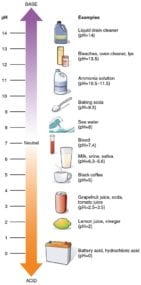 Acidity is a positive flavor attribute in coffee, also referred to as brightness or liveliness. It adds a brilliance to the cup, whereas low acid coffees can seem flat. Acidity can sound unattractive. People may as it's backbone. A beautiful scent of fruits and sweet sugars in the aroma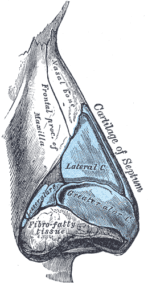 Aroma refers to sensations perceived by the olfactory bulb and conveyed to the brain; whether through the nose or "retro-nasally": The aromatics of a coffee greatly influence its flavor profile and come from the perception. Lots of citrus fruits and creamyCreamy is a mouthfeel description indicating thickness and soft, rounded texture. See also buttery. chocolate going on in the brewed cup. The bodyAssociated with and sensed by mouthfeel, body is sense of weight and thickness of the brew, caused by the percentage of soluble solids in the cup, including all organic compounds that are extracted from brewing is thick and juicy with a nice touch of brightness still sparkling in the cup.
Cameroon Mifi Java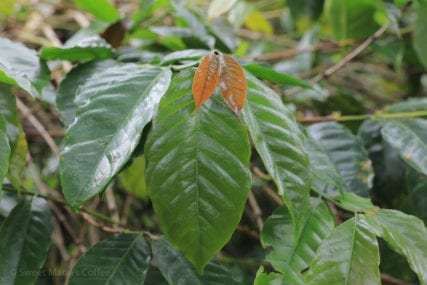 There are several types of Abyssinia, but they are not from Ethiopia but rather Indonesia. Abyssinia 3 = AB3. PJS Cramer, a Dutch plant researcher, introduced this variety in 1928, supposedly from Ethiopia seed stock. It was Longberry (City)
Here is a coffee that you don't see everyday. This Cameroon has very nice body going on, even at a very gentle roast. At this City roastCity roast is what we define as the earliest palatable stage that the roast process can be stopped and result in good quality coffee. City roast occurs roughly between 415 and 425 degrees Fahrenheit in level it did it's best to hang on to the brightness of the acidity, which is inhearently mild. What a nutty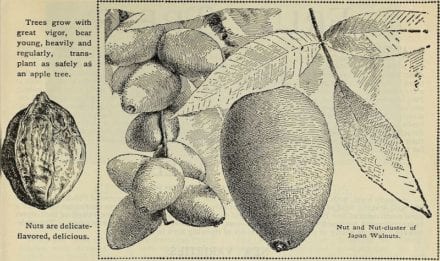 Nutty is a broad flavor term, reminiscent of nuts ... but what kind exactly?: Nutty is a broad flavor term, reminiscent of nuts. It is tied intrinsically to roast taste and the degree of roast, coffee that closely resembles a GuatemalaGuatemalan coffee is considered a top quality coffee producer in Central America. Due to our proximity to Guatemala, some of the nicest coffees from this origin come to the United States. : Guatemalan growing regions with it's fat body. Lots of butteryA mouthfeel description indicating thickness and creaminess, and can also be a flavor description.: Buttery is primarily a mouthfeel description indicating thickness and creaminess. It indicates a high level of lipids (fats) in the coffee, hazelnuts accompanied with bittersweetBittersweet is from the language of chocolate, and describes the co-presence of positive bittering compounds balanced by sweetness. It is directly related to caramelization, but has inputs from other roast reactions, as well as bittering cocoa also surrounds this as it cools. Large and in charge!
We are also roasting a fresh batch of Liquid Amber Espresso Blend.
THESE ROASTED COFFEES WILL NOT BE READY TO PURCHASE INDIVIDUALLY UNTIL WEDNESDAY EVENING!!! GET READY FOR IT!!! Click HERE to see our roasted coffee page.

Green coffee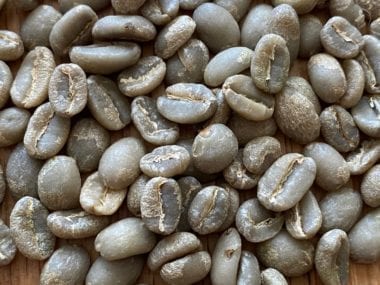 Green coffee refers to the processed seed of the coffee tree fruit. Coffee is a flowering shrub that produces fruit. The seeds of the fruit are processed, roasted, ground and prepared as an infusion.: Coffee descriptions:
Hey look! A new thing!:
Polar Thermaluxe Insulated Travel Bottle