11/30/2018
Here's the emailer that we sent on 11/30. If you want to subscribe, sign up on the bottom of our homepage.

El SalvadorEl Salvador coffee had an undeservingly poor reputation for years, marred mostly by the inability to deliver coffee of high quality in an unstable political climate. Unfortunately, agriculture is the first to suffer in revolution, El Caracol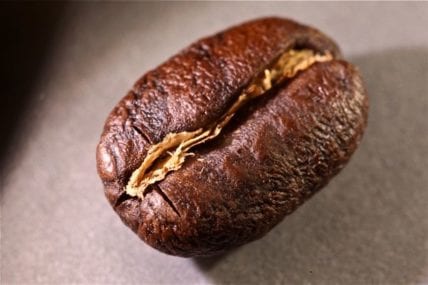 The Spanish-language term for Peaberry is the same for "snail". See Peaberry for more information on the single bean fruit of the coffee tree. A peaberry is the rounded singular seed found in the coffee PacasA mutation of Bourbon cultivar that appeared in El Salvador in 1949: Pacas is a natural mutation of Bourbon cultivar that appeared in El Salvador in 1949. It has good cup character, and is an – Middle roasts yield a balanced coffee, rounded dark sugar sweetnessSweetness is an important positive quality in fine coffees, and is one of five basic tastes: Sour, Sweet, Salty, Bitter, Savory (Umami). In coffee, sweetness is a highly desirable quality, and the green bean has, and cocoa bittersweetness at the perimeter. Look for muted top notes of golden raisin, grape, and glazed orange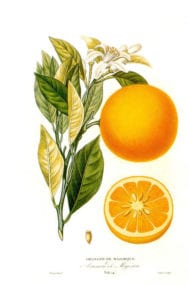 Orange aromatics and flavors are prized in coffee, whether they take the form of sweet orange flesh and pulp, or orange peel. Orange flavors or aromatics can range in degrees of ripeness, which also involves peel. Good for espressoA small coffee beverage, about 20 ml, prepared on an espresso machine where pressurized hot water extracted through compressed coffee.: In its most stripped-down, basic form, this is a working definition for espresso: A small.
Ethiopia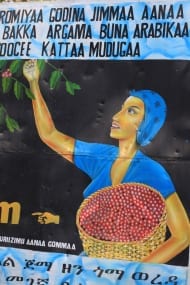 Ethiopia is the birthplace of coffee: it is in the forests of the Kaffa region that coffee arabica grew wild. Coffee is "Bun" or "Buna" in Ethiopia, so Coffee Bean is quite possibly a poor Dry ProcessDry process coffee is a method for taking the fruit from the tree to an exportable green bean. The whole intact coffee cherry is dried in the sun with the green bean inside. Later it Illubabor Dabi – Dabi has cooked fruit and rusticA general characterization of pleasantly "natural" flavors, less sophisticated and less refined, but appealing. : What is Rustic? This is a general term we came up with... Dried Apricots from Sun Maid at the supermarket, earth notes, flavor accents include dried berry, cantaloupe, musky cherimoyaA tropical fruit found in Colombia, with complex tropical fruit flavors. Very aromatic.: In coffee, a specific multi-faceted tropical fruit flavor found in Cherimoya (Chirimoya). Wikipedia: Some characterize the flavor as a blend of banana,, and canned plums. BittersweetBittersweet is from the language of chocolate, and describes the co-presence of positive bittering compounds balanced by sweetness. It is directly related to caramelization, but has inputs from other roast reactions, as well as bittering and earth-toned chocolate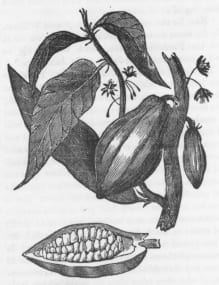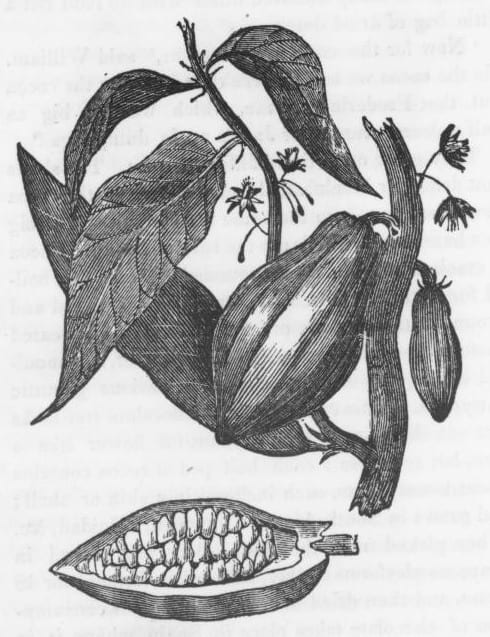 A general flavor or aroma term reminiscent of chocolate. But what type? Usually described with more specifics.: Chocolate is a broad, general flavor or aroma term reminiscent of chocolate. But what type? There are so at Full City along with big berry character. Good espresso.
GuatemalaGuatemalan coffee is considered a top quality coffee producer in Central America. Due to our proximity to Guatemala, some of the nicest coffees from this origin come to the United States. : Guatemalan growing regions Hoja Blanca Don Aurelio – The cup is brimming with raw sugar and fruitedIn some coffee taster's lexicon, "fruity" means the coffee is tainted with fruit, and "fruited" means a coffee is graced by positive fruit notes. We don't exactly see the difference in terms of these two sweetness, sweet sucanat and turbinado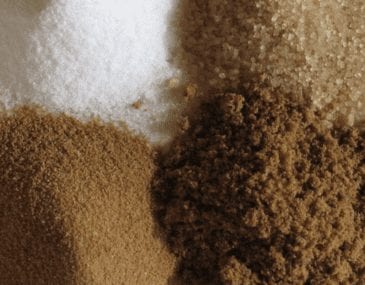 Turbinado sugar, also known as turbinated sugar, is made from sugar cane extract. It is produced by crushing freshly cut sugar cane; the juice obtained is evaporated by heat, then crystallized. The crystals are spun sugars, accents of canned stone fruit, berry, red apple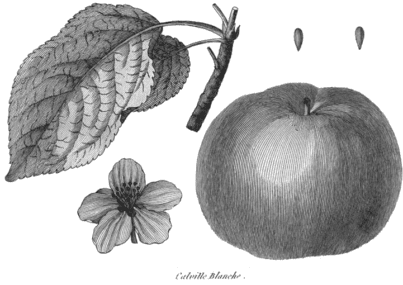 An acid that adds to favorable perceptions of cup quality; malic acid often adds apple-like acidity, and perhaps other taste aspects recalling apples. Malic acid is yet another of the many acids that adds to at City+City+ roast is an ideal roast level that occurs roughly between 425 and 435 degrees Fahrenheit in many coffee roasters with a responsive bean probe where First Crack starts in the 395 to 405 degree, and Full City yields rich Dutch drinking cocoa too. Good espresso.
Nicaragua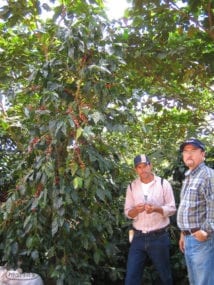 Nicaraguan coffees from the Segovia, Jinotega, Ocotal and Matagalpa regions are nice balanced cups. They often possess interesting cup character along with body and balance, outperforming many other balanced Central American and South American high-grown Monte Libano CaturraCatimor is a broad group of cultivars derived from a Hibrido de Timor (HdT) and Caturra cross, highly productive, sometimes with inferior cup flavor. The main issue is the Robusta content in HdT, although this – Compact sweetness and core bittering tones across a wide range of roasts, brown sugar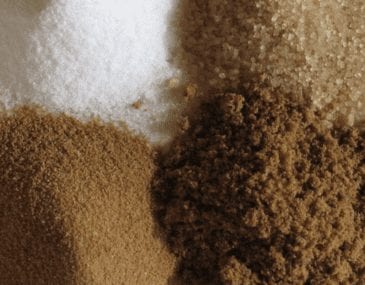 Brown sugar is a type of sweetness found in coffee ...a sweetness characterized by a hint of molasses, yet quite refined as well. Since Brown sugar of the common type is highly refined (made by, hints of black walnut and a muted dried fruit note. Mild mannered brightnessA euphemistic term we use often to describe acidity in coffee. A bright coffee has more high, acidic notes. : A euphemistic term to describe acidity in coffee. A bright coffee has more high, acidic and cocoa character also make this an espresso option.

There's a lot of different cone-type brewers that help you pour hot water through ground coffee. What makes them different from each other? We jotted down three things you should keep in mind.

We are continuing our annual tradition with our 2019 Dogs of Coffee calendar. This year's calendar features dog photos taken by Tom at coffee growing locations around the globe. The inside back cover is a collage of dogs belonging to our customers and staff. Proceeds go to Bay Area Community Services and Operation Dignity.
Our Cyber Week Sale is still in effect. We have sold out of a few of our sale coffees but many still remain! You can still save 15% on great Ethiopias, Burundis, Nicaraguas and an organicGrown without the use of artificial fertilizers, herbicides, etc.: Organic coffee has been grown according to organic farming techniques, typically without the use of artificial fertilizers. Some farms have more local Organic Certification than the Honduras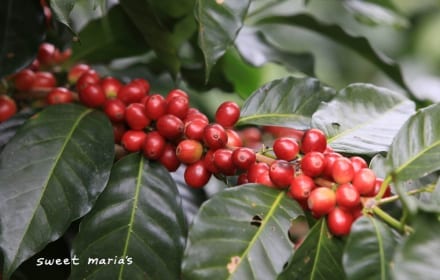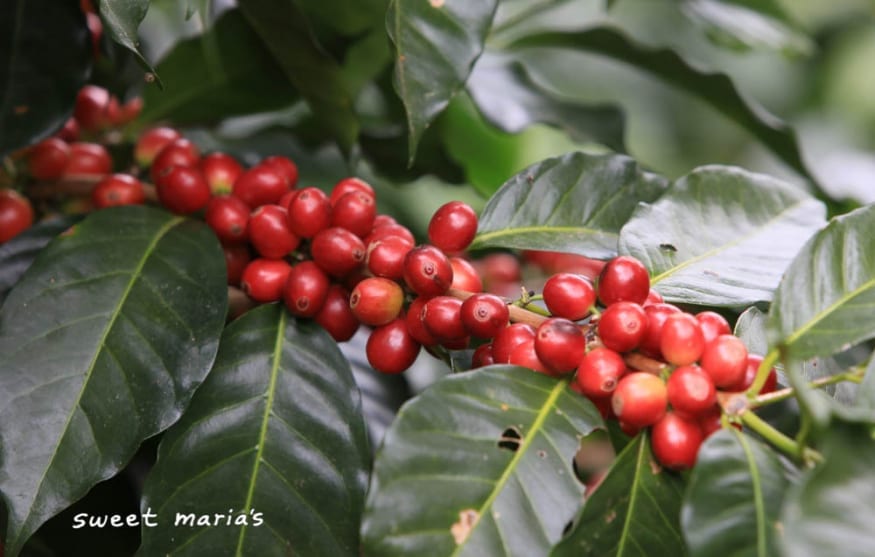 Honduran coffee was absent from the top ranks of the Specialty market, but that has changed. It has all the environmental factors on its side: soil, altitude, climate. All it's neighbors have sophisticated coffee production:.