Hi, I'm Dan, and this is round 2 for me doing the "Staff Picks". If you're interested in how I found my way into coffee, you can check out my first Staff Picks HERE.

It seems like we always have interesting coffees arriving. But for me, Summer is a particularly special time of year for incoming origins. We see a massive influx of fresh coffees from East Africa (specifically KenyaKenya is the East African powerhouse of the coffee world. Both in the cup, and the way they run their trade, everything is topnotch.: Kenya is the East... ...more and EthiopiaEthiopia, formerly known as Abyssinia, or a coffee cultivar: Ethiopia, or more specifically the Empire under Haile Selassie,  was known as Abyssinia. The name is Latin, derived from... ...more) and Central America land during the Summer months – coffees that will help carry us through much of the remainder of the year. Not only do the coffees from these regions make up the lion's share of our annual stock, but the wide range of origins and flavors are a good illustration of just how far-reaching and unique different coffees can be!

Fun non-coffee fact: My family just adopted a little bunny that we've named "Bun". He was found on the street nearby, clearly a domestic breed (Holland Lop), one-eyed, lost, and sopping wet. After a vet visit, and a round of meds, Bun's settled in well at his new home. Bun likes lots of pets, cardboard toilet paper rolls, tunnels, and copious amounts of hay! Bun doesn't like being picked up, forced to take oral meds, or an empty food bowl. I had no idea rabbits make good companion pets, nor did I expect to give this one 100 square feet of our living room!

And now my coffee recommendations:
Mexico FTO Comunidad Tierra Blanca – This has to be one of our best MexicoMexican coffee originates from South-central to Southern regions of the country. For that reason, coffees from Coatepec and Veracruz are much different from Oaxacan Plumas, which are in... ...more lots this year. I'm digging the cup flavors right around City+City+ roast is an ideal roast level that occurs roughly between 425 and 435 degrees Fahrenheit in many coffee roasters with a responsive bean probe where First Crack... ...more roast level, about 20-25 degrees F beyond the onset of 1st CrackAn audible popping sound heard during roasting. In coffee, one refers to "first crack" and "second crack," which come from two different classes of chemical reactions.: An audible... ...more. Between the high levels of sweetnessSweetness is an important positive quality in fine coffees, and is one of five basic tastes: Sour, Sweet, Salty, Bitter, Savory (Umami). In coffee, sweetness is a highly... ...more and bodyAssociated with and sensed by mouthfeel, body is sense of weight and thickness of the brew, caused by the percentage of soluble solids in the cup, including all... ...more, "syrupy" is the adjective that I keep coming back to. Yes, there's a lot more than that going on in the cup, but it's the core bittersweetness that I think lends wide appeal. Definitely a "crowd pleaser", and sweet, sweet, sweet!
Guatemala Antigua Finca Cabrejo – High scores aren't only reserved for flashy, floral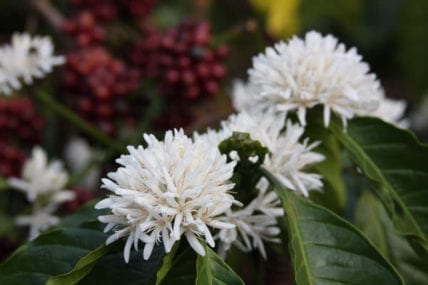 Floral notes in coffee exemplify the connection between taste and smell. Describing the taste of a specific flower is near impossible...we always default to "it tastes like it... ...more cups. Cabrejo breaks 88 points because of its clean sweetness, pristine cup flavors, and sparkling acidity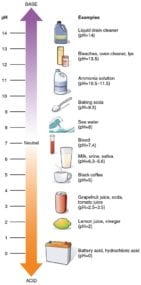 Acidity is a positive flavor attribute in coffee, also referred to as brightness or liveliness. It adds a brilliance to the cup, whereas low acid coffees can seem... ...more in near perfect balanceSuggests a harmony and proportion of qualities, and implies mildness since no one quality dominates.: Balance is both an obvious and slippery taste term. It implies a harmony... ...more. This is a coffee you can roast light or dark, and expect sweetness to show through at the outer ends of that spectrum. While I do realize every growing region produces a wide range of quality, descriptors like "elegant" and "clean" come to mind when I think of our Antigua coffees, which Cabrejo so perfectly encapsulates.
Kenya Muranga Kangunu AB – Light and bright, that's how I like my Kenyas. Yes, darker roasting helps develop some of the dark fruit characteristics, but it's the soaring citric highs that I'm after. Muranga also offers robust sweetness, even in a City roastCity roast is what we define as the earliest palatable stage that the roast process can be stopped and result in good quality coffee. City roast occurs roughly... ...more, which helps to offset the bracing acidic impression. It also has this really nice dried fruit accent underneath that I think tastes a lot like chewy dried tamarind (which is also tart, and adds to the complexThe co-presence of many aroma and flavor attributes, with multiple layers. A general impression of a coffee, similar to judgments such as "balanced" or "structured" ...more acidity). Brewed in isolation, some of the nuance can get lost. But put Kangunu on the table next to any of the Centrals above and I think you'll see what I mean!

Kenya Muranga Riakiberu Peaberry – "But Kenya's are too bright!" you declare. To that I say, not all! Take Riakiberu, for example. Yes, acidity rates 8.9 on our Cupping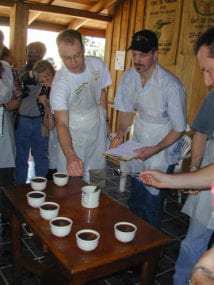 Cupping is a method of tasting coffee by steeping grounds in separate cups for discrete amounts of ground coffee, to reveal good flavors and defects to their fullest.... ...more Graph (tame for Kenya), but that's when roasted to City. Even a shade darker, at City+, rounds off that brightnessA euphemistic term we use often to describe acidity in coffee. A bright coffee has more high, acidic notes. : A euphemistic term to describe acidity in coffee.... ...more quite a bit. I'd bet that those who are 'acidity averse' would even get behind a Full City roastA coffee that has been roasted to the brink of second crack.: A coffee that has been roasted to the brink of second crack. The internal bean temperature... ...more. The middle roast levels are where you'll find dark fruit flavors, juicier body, and yes, acidity that's well-integrated into the cup, rather than way out front. And Riakiberu PB is just so, SO sweet from beginning to end.
We turned Dan's list into a Green Coffee Sample Set.