Check out what coffees Abe chose and roasted for Sweet Maria's Staff Picks.
Meet Abraham "Abe" Cornejo. Abe works in the Sweet Maria's and Coffee Shrub warehouse making sure green coffee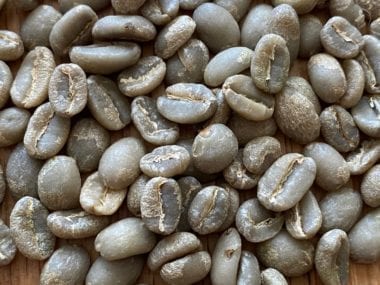 Green coffee refers to the processed seed of the coffee tree fruit. Coffee is a flowering shrub that produces fruit. The seeds of the fruit are processed, roasted, ground and prepared as an infusion.: Coffee is packaged properly for shipment and hopes to one day be a part of our roasting and cupping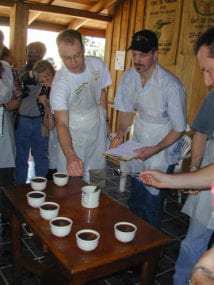 Cupping is a method of tasting coffee by steeping grounds in separate cups for discrete amounts of ground coffee, to reveal good flavors and defects to their fullest. It has formal elements and methodology in departments. His childhood interest in animals and nature documentaries led him to his current college major in biology. Abe chose a few green coffees, roasted them and we turned them into this month's Sweet Maria's Staff Picks.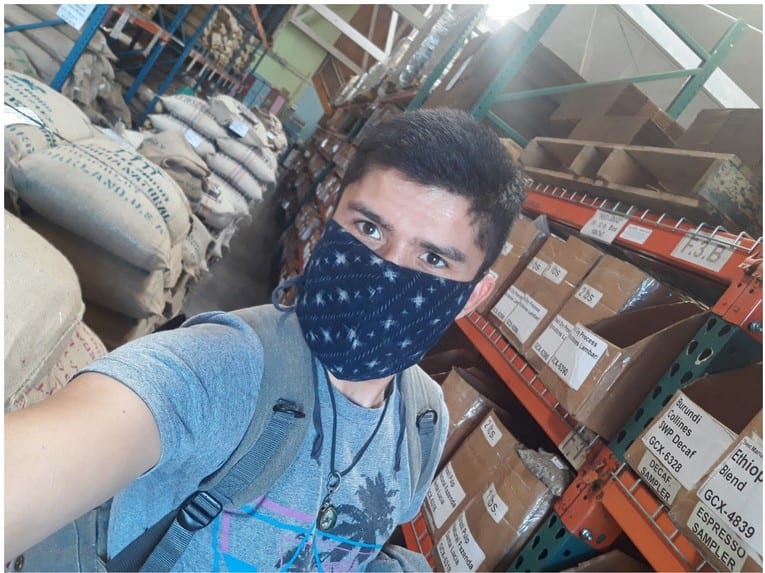 How did you become interested in coffee?
I have been drinking coffee for as long as I can remember. My first coffee memory is the snack that my mother gave me in the afternoon, which was a cup of coffee with sweet bread. I didn't drink the coffee, I just dipped the bread and left the rest, hahaha. When I started elementary school I drank chocolate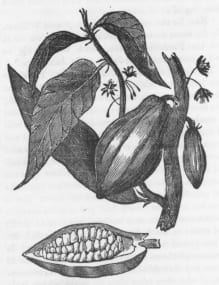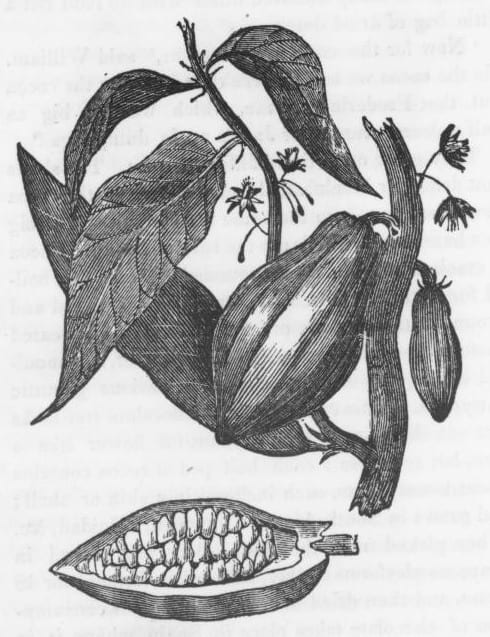 A general flavor or aroma term reminiscent of chocolate. But what type? Usually described with more specifics.: Chocolate is a broad, general flavor or aroma term reminiscent of chocolate. But what type? There are so milk or a cup of coffee for breakfast.
My father comes from a town of coffee producers and my Grandfather Emilio began to plant in the town, which is on the border of GuatemalaGuatemalan coffee is considered a top quality coffee producer in Central America. Due to our proximity to Guatemala, some of the nicest coffees from this origin come to the United States. : Guatemalan growing regions. He used to go every January with my family and it was a washing and drying season. I understood that coffee is very important in Honduras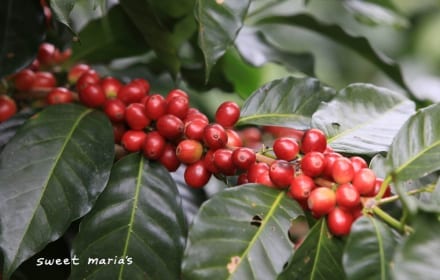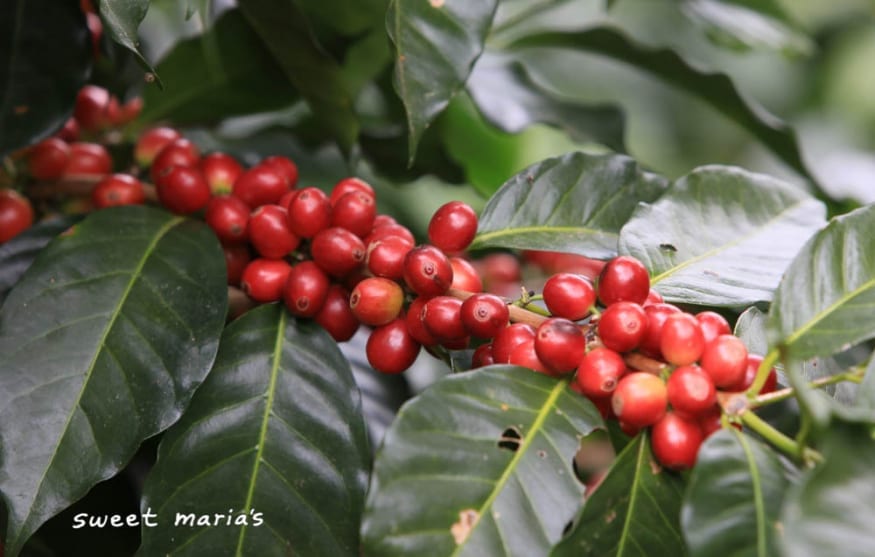 Honduran coffee was absent from the top ranks of the Specialty market, but that has changed. It has all the environmental factors on its side: soil, altitude, climate. All it's neighbors have sophisticated coffee production:, both culturally and economically.
When I came to the States 3 years ago, I became a fan of the local coffee shops in the bay area and I noticed the culture and appreciation of producing countries. One of my jobs was being a barista, and now I love working with the green beans at Sweet Maria's warehouse.
What are your picks and why did you choose them?
This was the first selection on my list because I'm from Central America, and besides, Guatemalan beans stand out for their bittersweetBittersweet is from the language of chocolate, and describes the co-presence of positive bittering compounds balanced by sweetness. It is directly related to caramelization, but has inputs from other roast reactions, as well as bittering flavor. I like that tone in my morning coffee, as it balances the rest of my coffee. 
This was the first espressoA small coffee beverage, about 20 ml, prepared on an espresso machine where pressurized hot water extracted through compressed coffee.: In its most stripped-down, basic form, this is a working definition for espresso: A small blend coffee that I tried from Sweet's Maria's. I am a fan of chocolate and I like a coffee with a strong awareness of it. It is the perfect drink to accompany light desserts.
I chose this specimen, looking for a taste like nutty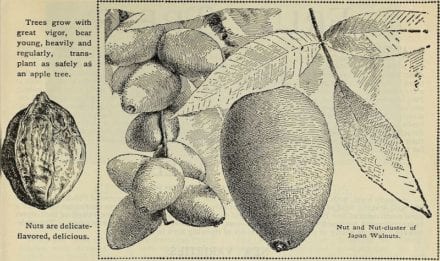 Nutty is a broad flavor term, reminiscent of nuts ... but what kind exactly?: Nutty is a broad flavor term, reminiscent of nuts. It is tied intrinsically to roast taste and the degree of roast, or peanut, and was able to taste it in the first sip. I like it for my "afternoon coffee craving".
I was attracted to this Ethiopian coffee by its notes of passion fruit flavor. It has a great flavor, which is enjoyed on its own; the protagonist of your break.  I used a Behmor 1600 to roast all my beans. I follow all the instructions suggested by the manual and The Sweet Maria's tutorial videos on Youtube. 
I prefer to roast a 1⁄2 pound at a time, using the "1 pound button", and when I hear the "first crackFirst crack in one of two distinct heat-induced pyrolytic reactions in coffee. It is distinguished by a cracking or popping sound in the coffee, and occurs between 390 and 410 degrees Fahrenheit in most coffee" I press the "C button". Anyway, it is important to follow your visual and smell sense to roast your favorite beans.
-Abe noted later that he prefers city roastCity roast is what we define as the earliest palatable stage that the roast process can be stopped and result in good quality coffee. City roast occurs roughly between 415 and 425 degrees Fahrenheit in levels because he enjoys the caramel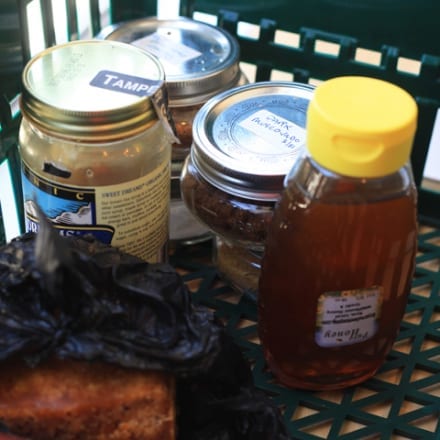 Caramel is a desirable form of sweetness found in the flavor and aroma of coffee, and is an extension of roast taste. Extremely light or dark coffees will lose potential caramel sweetness, as it exists tones achieved at lighter roasts.
Here's all of Abe's coffees all in one place
:
Sweet Maria's Staff Picks Sample Set