We were lucky to have Four Barrel Coffee host Shrub and a bunch of other Bay Area roasters at their training facility on Friday July 18th to talk all sweet to each other about roasting. I feel that it's important for roasters to talk about this subject because the type of sweetnessSweetness is an important positive quality in fine coffees, and is one of five basic tastes: Sour, Sweet, Salty, Bitter, Savory (Umami). In coffee, sweetness is a highly desirable quality, and the green bean has that's in the cup and how it's articulated has so much to do with the way the coffee was roasted. Also, it's good to talk about just one characteristic of a coffee sometimes, and then really dig into how you approached that coffee in oder to deal with that characteristic.
There were two tasting sessions. The first session focused on one coffee that had been roasted to 3 different roast levels in order to take a look at the impact of roast level on sweetness. Danny roasted the KenyaKenya is the East African powerhouse of the coffee world. Both in the cup, and the way they run their trade, everything is topnotch.: Kenya is the East African powerhouse of the coffee world. Both Kiriti Kirimahiga ( http://coffeeshrub.com/shrub/coffee/kenya-new-kiriti-kirimahiga-aa ) to City, City +, and Full City roast levels. The sweetness in the cup went from malty, to more candy sweet, to a more vanilla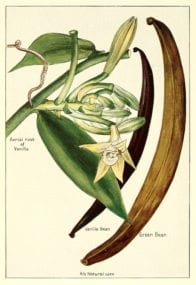 Vanilla notes in coffee are often related to caramelization notes, as butter and vanilla can be found in flavors and aromatics of roast reactions from reducing of sugars. and cocoa sweet with a little bittering from the caramelizationA reaction involving sugars that occurs during coffee roasting. A caramelized sugar is less sweet, but has greater complexity of flavor and aroma. Caramelization is slower than Maillard reactions, and requires higher temperatures. These reactions. And then we added one other twist, right next to each of the roast levels were unmarked cups of the same coffee with a dime-sized dollop of a simple syrup added. This was a completely blind cupping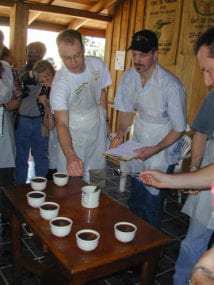 Cupping is a method of tasting coffee by steeping grounds in separate cups for discrete amounts of ground coffee, to reveal good flavors and defects to their fullest. It has formal elements and methodology in and not a single person detected that there was a sweetener added to the coffee. With each sweetened coffee it was noted that there was a more weighted mouthfeelHow a coffee feels in the mouth or its apparent texture, a tactile sensation : A major component in the flavor profile of a coffee, it is a tactile sensation in the mouth used in, but this could've been caused by the lactic acid which was one of the other ingredients in the simple syrup.
This Sweet Lady
One very curious part of this sweetener test was that the flavor and other cup characteristics in both roast extremes changed so dramatically with added sweetener whereas the City+City+ roast is an ideal roast level that occurs roughly between 425 and 435 degrees Fahrenheit in many coffee roasters with a responsive bean probe where First Crack starts in the 395 to 405 degree medium development roast was only slightly changed character-wise. In the City+ roast the sweetness was amplified, but it didn't change the flavor of the coffee. In the lightest roast, the malty sweetness turned into something much more like fruit juice, resulting in a more orange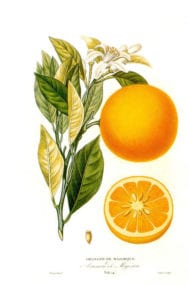 Orange aromatics and flavors are prized in coffee, whether they take the form of sweet orange flesh and pulp, or orange peel. Orange flavors or aromatics can range in degrees of ripeness, which also involves rather than lemony citrus flavor in the way the sweetness interacted with the acidity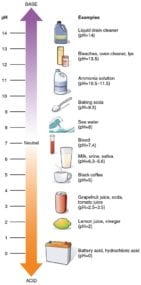 Acidity is a positive flavor attribute in coffee, also referred to as brightness or liveliness. It adds a brilliance to the cup, whereas low acid coffees can seem flat. Acidity can sound unattractive. People may. In the darker roast the sweetness became much more syrupy, pronouncing the chocolate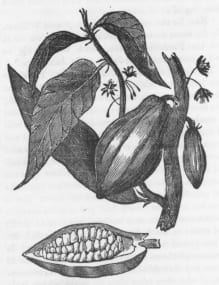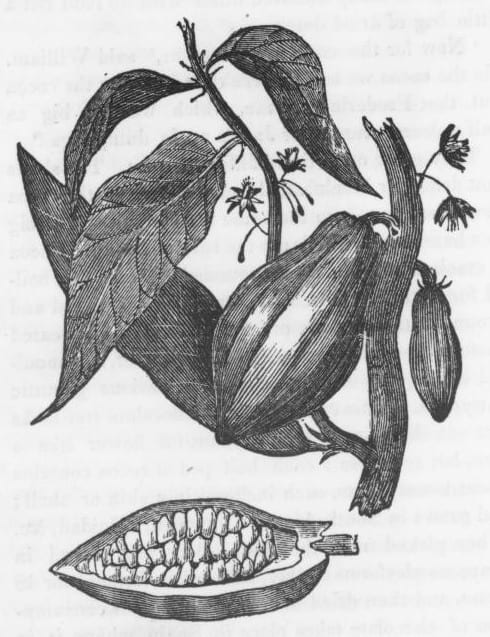 A general flavor or aroma term reminiscent of chocolate. But what type? Usually described with more specifics.: Chocolate is a broad, general flavor or aroma term reminiscent of chocolate. But what type? There are so notes and muting the bitter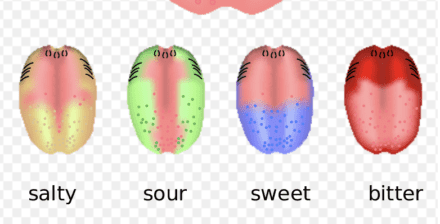 Bitterness is one of 5 basic tastes: Sour, Sweet, Salty, Bitter and Umami (savory flavors). There are many types of bitterness, hence not one avenue to tracking down its source. Bitterness as a positive quality roast notes. he terms "syrupy" and "juicy" can pertain to sweetness, but are more heavily associated with mouthfeel.
With there being such little change in the flavor and bodyAssociated with and sensed by mouthfeel, body is sense of weight and thickness of the brew, caused by the percentage of soluble solids in the cup, including all organic compounds that are extracted from brewing of the middle roast, it begs the question about whether this actually represents proper sugar development? The quality of this sweetness was the most fully actualized and most in balance with the acidity and body. I always say that there is no perfect roast of any particular coffee, but if you're looking solely at sugar development then I would have to argue that this was the "best" roast of this coffee.
Round 2 of tasting was focused on the coffees that the roasters had brought with them. We set all the coffees up on the table blindly again. This was a golden opportunity for roasters to see their coffees next to others', but also with the added element of trying to pick their coffees out amongst them. We asked each of the roasters to talk about the sweetness of the coffees that they had provided and how they had tried to accentuate it through their approaches to roasting. It was great to hear so many different roasting approaches, especially around the idea of sweetness. You could tell how excited everyone was to hear what other people were doing as well as get the opportunity to share themselves.
There was a great variety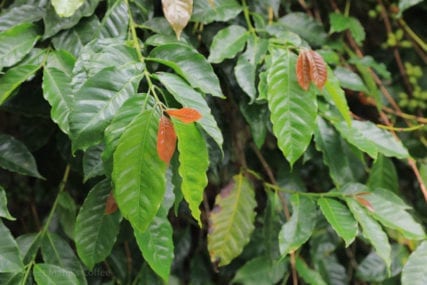 Hibrido de Timor abbreviated HdT is the interspecies hybrid of C. Arabica and C. Canephora (Robusta) that was found in Timor Leste in the 1940s. It has been the bases of plant breeding for disease of coffees and roasts represented as well. It was a great opportunity to talk about how the coffees all have not just different sweetnesses from one another, but how the roasting differed as well. Jen Apodaca from Blue Bottle brought a really interesting pulped-natural PacamaraAs the name implies, Pacamara is a large bean cultivar, a cross between Pacas and Maragogype with unique flavor properties. This variant originated in El Salvador in 1958, and has spread to nearby Central American which has such a distinct type of sweetness that really is roast sensitive. Listening to how she approaches this coffee as well as continues to adjust that approach told the story of the importance of an active dialogue between a green buyer and the the roasting team.
Sweet D and the Pop-Eyed Kid
My favorite part of the event was how afterwards there were plenty of folks who kept talking about the coffees that they had tasted, and I heard all sorts of other roasting and sourcing conversations happening. What made me happiest was hearing from all the roasters who said that they can't wait for the next event like this. A big part of what we do at Shrub is to try to get these conversations happening. It's so important for roasters to talk about roasting, and we need to continue to be purposeful and intentional with how we include what we do with a coffee in the roaster in how we talk about that coffee with consumers.
I want to thank Four Barrel so much for graciously hosting us, everyone who came out and participated, and Danny, Tom, Erica, Amanda, and the whole Shrub/SM crew who helped make it all happen.