(04/10/11)
If you didn't notice, we added the first of our new cropRefers to fresh shipments of green coffee within the first month or two of the earliest arrivals ... not quite the same as Current Crop, which means the most recent harvest. As a stable dried Central American offerings of the year this week: Costa RicaCosta Rican coffee is typically very clean, sweet, with lots of floral accents. hey are prized for their high notes: bright citrus or berry-like flavors in the acidity, with distinct nut-to-chocolate roasty flavors.: Can a "Macho" Arce CaturraCatimor is a broad group of cultivars derived from a Hibrido de Timor (HdT) and Caturra cross, highly productive, sometimes with inferior cup flavor. The main issue is the Robusta content in HdT, although this.
http://www.coffeeshrub.com/shrub/coffee/costa-rica-macho-arce-caturra
"The cup has a bright citric acidity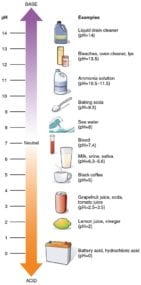 Acidity is a positive flavor attribute in coffee, also referred to as brightness or liveliness. It adds a brilliance to the cup, whereas low acid coffees can seem flat. Acidity can sound unattractive. People may and yet balanceSuggests a harmony and proportion of qualities, and implies mildness since no one quality dominates.: Balance is both an obvious and slippery taste term. It implies a harmony and proportion of qualities, and perhaps a as well. The light roast has vanilla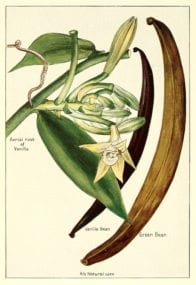 Vanilla notes in coffee are often related to caramelization notes, as butter and vanilla can be found in flavors and aromatics of roast reactions from reducing of sugars. and refined sugar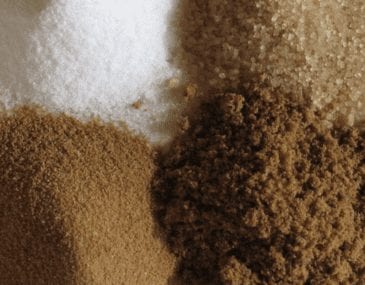 Common white sugar, also called Cane Sugar. In coffee tasting, it refers to a clear, clean sweetness, with an absence of other characteristics. More complex sugars are Panela, Muscovado, Turbinado or other natural Brown sugars. sweetnessSweetness is an important positive quality in fine coffees, and is one of five basic tastes: Sour, Sweet, Salty, Bitter, Savory (Umami). In coffee, sweetness is a highly desirable quality, and the green bean has with sweet orange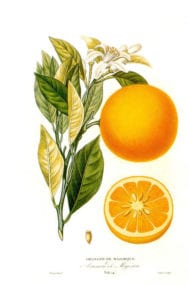 Orange aromatics and flavors are prized in coffee, whether they take the form of sweet orange flesh and pulp, or orange peel. Orange flavors or aromatics can range in degrees of ripeness, which also involves notes. Darker roasts have caramel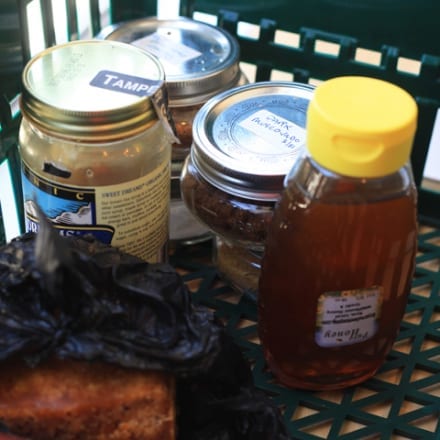 Caramel is a desirable form of sweetness found in the flavor and aroma of coffee, and is an extension of roast taste. Extremely light or dark coffees will lose potential caramel sweetness, as it exists and vanilla, and are a little rummy. The aftertasteAftertaste refers to lingering residual sensations in the mouth after coffee has swallowed. It might be distinguished from "finish" which is the final sensations of the coffee while it leaves the mouth. Also see Afternose. is fairly brief, with suggestions of vanilla and hazelnut re-emerging. It's a bright, lively cup, not overly complexThe co-presence of many aroma and flavor attributes, with multiple layers. A general impression of a coffee, similar to judgments such as "balanced" or "structured", but very refreshing (if a hot beverage can be characterized as refershing). In darker roasts, the fruits taste more mature and ripe, the brightnessA euphemistic term we use often to describe acidity in coffee. A bright coffee has more high, acidic notes. : A euphemistic term to describe acidity in coffee. A bright coffee has more high, acidic has a nice tonality to it."
Also, here is the stock report as of Friday 4/08/11 (sorry to get this up late, but I did check it against any weekend orders and there are no significant differences on any of the coffees that are getting low).
GuatemalaGuatemalan coffee is considered a top quality coffee producer in Central America. Due to our proximity to Guatemala, some of the nicest coffees from this origin come to the United States. : Guatemalan growing regions Maravilla Decaf 1056 LBS
Java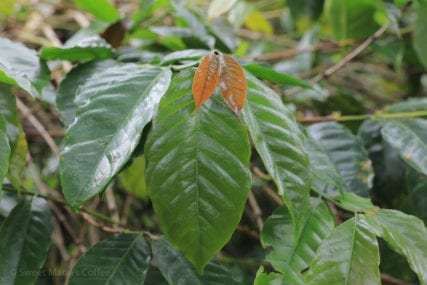 There are several types of Abyssinia, but they are not from Ethiopia but rather Indonesia. Abyssinia 3 = AB3. PJS Cramer, a Dutch plant researcher, introduced this variety in 1928, supposedly from Ethiopia seed stock. It was Sunda Garut 660 LBS
CR Macho Arce 7238 LBS
ColombiaColombian coffee is highly marketed and widely available in the US. They have been largely successful at equating the name Colombian Coffee with "Good" Coffee. This is half-true. Colombian can be very balanced, with good Tolima Florestales-Maximino Gutierrez 760 LBS
Ethiopia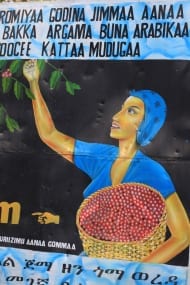 Ethiopia is the birthplace of coffee: it is in the forests of the Kaffa region that coffee arabica grew wild. Coffee is "Bun" or "Buna" in Ethiopia, so Coffee Bean is quite possibly a poor Nigusie Lemma 5544 LBS
SM El Papuma Decaf 6996 LBS
Really excited to be heading in to the next couple of months with lots of new arrivals coming soon.