(03/22/11)
One of the most FAQ's that we get at shrub is "how much of this and that is there left?", so I thought that we would try to do a weekly stock report to let you know just that. You can reference the report against the original lot size which you can find on the coffees' pages to help give you an idea of how things are moving. The count is done on Friday, and I will publish the list Friday evening. Here is the list as of last Friday.
GuatemalaGuatemalan coffee is considered a top quality coffee producer in Central America. Due to our proximity to Guatemala, some of the nicest coffees from this origin come to the United States. : Guatemalan growing regions Maravilla Decaf 1,400 lbs.
Java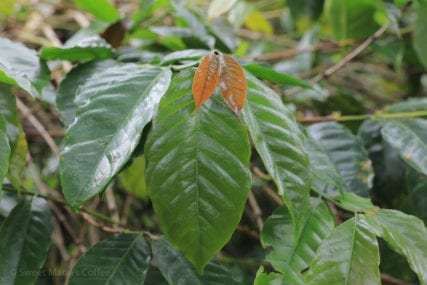 There are several types of Abyssinia, but they are not from Ethiopia but rather Indonesia. Abyssinia 3 = AB3. PJS Cramer, a Dutch plant researcher, introduced this variety in 1928, supposedly from Ethiopia seed stock. It was Sunda Garut 850 lbs.
RwandaRwandan coffee was, at one time, rarely seen in the United States as either a Specialty grade or low-end commercial coffee. There simply was not that much coffee produced in Rwanda that went anywhere besides Remera Nyarusiza 1,320 lbs.
Ethiopia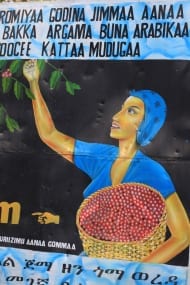 Ethiopia is the birthplace of coffee: it is in the forests of the Kaffa region that coffee arabica grew wild. Coffee is "Bun" or "Buna" in Ethiopia, so Coffee Bean is quite possibly a poor Sidama Bonko 3,690 lbs.
Ethiopia Nigusie Lemma 5,544 lbs.
SM El Papuma Decaf 6,600 lbs.
Papua New GuineaPapua New Guinea (PNG) occupies the eastern half of the island it shares with the Indonesian province of Irian Jaya, part of Indonesia. The two primary areas for coffee production can be grouped roughly as AA Kimel 1,716 lbs.
ColombiaColombian coffee is highly marketed and widely available in the US. They have been largely successful at equating the name Colombian Coffee with "Good" Coffee. This is half-true. Colombian can be very balanced, with good Tolima Florestales-Maximino Gutierrez 650 lbs.