(03/02/11)
It is that time of year, when the supply of Central American coffees is very low and it will be a number of weeks before new cropRefers to fresh shipments of green coffee within the first month or two of the earliest arrivals ... not quite the same as Current Crop, which means the... ...more Centrals arrive. Some of this is due to coffees fading, but it is also largely due to supply and demand. We are very fortunate that we sold out of most of our C.A. coffees from this past year, with a few things here and there that needed to be pulled due to developing age notes; as we've stated before, even with sound packaging and care a coffee can't last forever. We did see a number of coffees that were aided by vacuum and GrainProA multi-layer plastic bag with a gas barrier. The bags have been shown to extend the flavor life of the coffee significantly over storage in jute or burlap... ...more packaging, still with sweetnessSweetness is an important positive quality in fine coffees, and is one of five basic tastes: Sour, Sweet, Salty, Bitter, Savory (Umami). In coffee, sweetness is a highly... ...more, brightnessA euphemistic term we use often to describe acidity in coffee. A bright coffee has more high, acidic notes. : A euphemistic term to describe acidity in coffee.... ...more, and delicate floral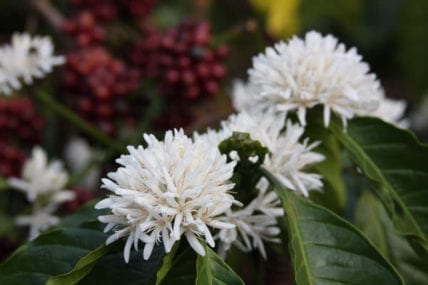 Floral notes in coffee exemplify the connection between taste and smell. Describing the taste of a specific flower is near impossible...we always default to "it tastes like it... ...more notes well past 9 months off harvest. But now we are looking at a bit of a wait before new C.A.'s arrive, mid to late April at the earliest.
Fear not, we do have some new non-Central American coffees for you on this very day! After some time, we have a Natural Dry Processed EthiopiaEthiopia, formerly known as Abyssinia, or a coffee cultivar: Ethiopia, or more specifically the Empire under Haile Selassie,  was known as Abyssinia. The name is Latin, derived from... ...more coffee in stock, and a stellar micro-lotA term that designates not only a small volume of coffee, but a lot produced separately, discreetly picked or processed to have special character. Read the full definition!:... ...more offering from ColombiaColombian coffee is highly marketed and widely available in the US. They have been largely successful at equating the name Colombian Coffee with "Good" Coffee. This is half-true.... ...more. Also, if you look at the top of the List of Coffees page you will see a "click here" link to the blends offering page where you will find a superb new Decaf offering:
Sweet Maria's El Papuma SWPSWP means Swiss Water Process is a patented water filtration decaf method, not a chemical solvent method. The plant is in Vancouver, Canada. ...more Decaf
http://www.coffeeshrub.com/shrub/blend/sweet-marias-el-papuma-swp-decaf
"The cup has a clear sweetness from light to dark roast levels. Apple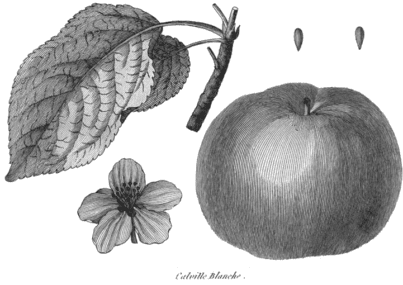 An acid that adds to favorable perceptions of cup quality; malic acid often adds apple-like acidity, and perhaps other taste aspects recalling apples. Malic acid is yet another... ...more and melon fruit hints come through in the lighter roast, with a dark cherry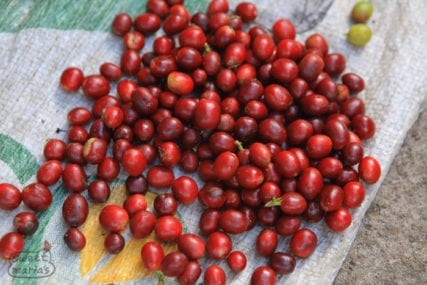 Either a flavor in the coffee, or referring to the fruit of the coffee tree, which somewhat resembles a red cherry.: Either a flavor in the coffee, or... ...more note at Full City. I notice that the sweetness and brightness give this coffee a palate-refreshing effect. The cup has a rather bracing brightness at the lightest roasts (City) but more integrated high notes at City+City+ roast is an ideal roast level that occurs roughly between 425 and 435 degrees Fahrenheit in many coffee roasters with a responsive bean probe where First Crack... ...more. The mouthfeelHow a coffee feels in the mouth or its apparent texture, a tactile sensation : A major component in the flavor profile of a coffee, it is a... ...more has a syrupy quality but the bodyAssociated with and sensed by mouthfeel, body is sense of weight and thickness of the brew, caused by the percentage of soluble solids in the cup, including all... ...more is not super thick."
Treat your Decaf drinking customers right, they deserve a great cup of coffee too.
The other new offerings today:
Ethiopia Dry ProcessDry process coffee is a method for taking the fruit from the tree to an exportable green bean. The whole intact coffee cherry is dried in the sun... ...more Limu -Nigusie Lemma
http://www.coffeeshrub.com/shrub/coffee/ethiopia-dry-process-limu-nigusi…
"The dry fragrance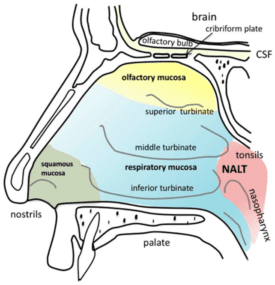 In the cupping procedure for tasting and scoring coffee, this is the smell of the dry, ground coffee before hot water is added. The term fragrance is used... ...more explodes with fruit …fill-the-room kind of fruit aromatics. Peach and plum are the dominant fruit notes, with mango as well. It's flamboyantly sweet, a heady, slightly winey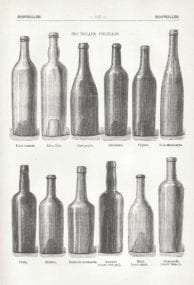 A taste term to describe a wine-like flavor with a similar perceived acidity and fruit, and some level of acetic acid. It is found most commonly in East... ...more and somewhat rusticA general characterization of pleasantly "natural" flavors, less sophisticated and less refined, but appealing. : What is Rustic? This is a general term we came up with... Dried... ...more sweetness, raw brown sugar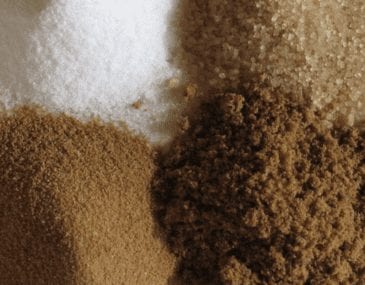 Brown sugar is a type of sweetness found in coffee ...a sweetness characterized by a hint of molasses, yet quite refined as well. Since Brown sugar of the... ...more, and even a suggestion of beef broth. The break is very sweet, fruitedIn some coffee taster's lexicon, "fruity" means the coffee is tainted with fruit, and "fruited" means a coffee is graced by positive fruit notes. We don't exactly see... ...more with plum and dry berry, as well as aniseAnise seed is highly aromatic and has a flavor similar to fennel and licorice, used to flavor various foods and liquors: Anise is a flowering plant in the... ...more, toasted coconut and cocoa powder roast tones. City+ roast is my favorite: The cup is peaches, right off the bat, canned peaches in syrup."
Colombia Los Galpones -Manuel Santacruz Microlot
http://www.coffeeshrub.com/shrub/coffee/colombia-los-galpones-manuel-san…
"This coffee is sweet! The dry fragrance has peach hints, and cane sugar

A refined sugar, that has a no rustic sweetness. This was called "refined sugar" but has been rebranded as "cane sugar" thanks perhaps to C and H brand.... ...more sweetness, with concord grape juice appearing in the darker roasts. The wet aroma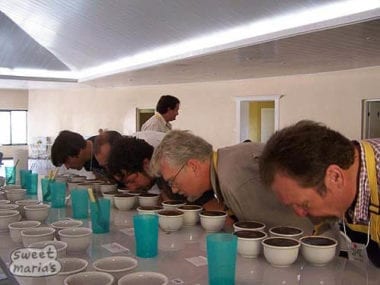 In cupping, wet aroma refers to the smell of wet coffee grinds, after hot water is added. It can involve smelling the "crust" (floating coffee grounds) on the... ...more reveals some balanced spices and a cake-like sweetness … very nice. I roasted samples in a wide range, and really enjoyed the cup from my light City roastCity roast is what we define as the earliest palatable stage that the roast process can be stopped and result in good quality coffee. City roast occurs roughly... ...more to darker Roasted Coffee Pictorial Guide. ">Full City+; it's a versatile coffee that can take a wide range of roasts."
Moonrise over El Papuma, a place that does not actually exist.