Abakundakawa is a 1700 member cooperative that mills its coffee at the Rushashi washing station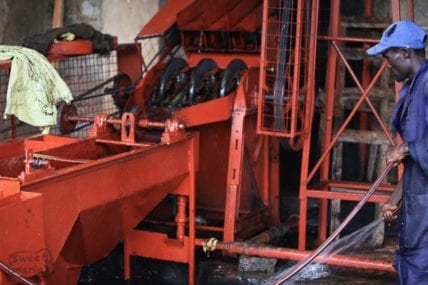 In Kenya, a "Factory" is actually a coffee wet mill (called a washing station in other parts of Africa) where the fresh cherry is brought for wet-processing. It is called a wet mill usually, and. The average altitude here is 1600 to 1800 meters for coffee production, the varietal is traditional BourbonA coffee cultivar; a cross between Typica and Bourbon, originally grown in Brazil: Mundo Novo is a commercial coffee cultivar; a natural hybrid between "Sumatra" and Red Bourbon, originally grown in Brazil. It was developed seedstock, and the typical wet processWet-processing starts by removing the outer skin of the coffee cherry with a machine called a pulper, then fermenting the remaining fruit (with green bean inside) in water for 8-36 hours. The fermentation breaks down method is used, with sun-drying on raised bedsRaised beds, also referred to as "african-style beds" are elevated beds used for drying coffee when dry-processing.: Raised beds, also referred to as "african-style beds" are elevated beds used for drying coffee when dry-processing. Coffee or patio. This is fair tradeFair trade is an organized social movement and market-based approach to empowering developing country producers and promoting sustainability.: Fair trade is an organized social movement and market-based approach to empowering developing country producers and promoting certified, part of the USAID project in RwandaRwandan coffee was, at one time, rarely seen in the United States as either a Specialty grade or low-end commercial coffee. There simply was not that much coffee produced in Rwanda that went anywhere besides to improve the quality of life … but it is also a special micro-lotA term that designates not only a small volume of coffee, but a lot produced separately, discreetly picked or processed to have special character. Read the full definition!: Micro-Lot is a term ripe and ready separated from the bulk production of the Abakundakawa coop. This is produced exclusively by a women's group, Duhingekawa, a sub-group of the coop, and we have paid a premium for this particular lot that is returned directly to the women producers.
(Left photo: Joselyn Nikuzi, storekeeper with the A1 parchmentGreen coffee still in its outer shell, before dry-milling, is called Parchment coffee (pergamino). In the wet process, coffee is peeled, fermented, washed and then ready for drying on the patio, bed, or a mechanical coffee. Note the raised beds. Right photo: Constance Niyampore, director of Duhingekawa)
Here's some more detailed information that explains the situation in more detail, this coming from the importer/development folks in the UK who are doing the groundwork on this coffee:
Of the current 1,760 members of Abakundakawa Coop, 720 are women.  Currently, 70 women make up the Duhingekawa women's group, a name that means "let us grow coffee" in Kinyarwanda. The women who are in the Abakundakawa group are women heads of household, to use project jargon. That means their husbands were mostly killed at the time of the genocide. They are looking after their own children, but often they are also looking after orphans from families of relatives, and even of non-relatives, where both parents were killed. They have formed a group within ABK. I'm afraid when we talked to the ABK president, Charles Habinshuti, this morning he did not know the name or the numbers of the group, but promised to find out and tell us. This group has met several times, and agreed amongst themselves to deliver their best coffee as a group to ABK. This coffee is separately received and treated throughout the washing stationIn Rwanda and some other East African countries, a wet mill is called a Washing Station.: In Rwanda and some other East African countries, a wet mill is called a Washing Station. In Latin American system at Rushashi. We are fortunate in having a very good storekeeper at ABK, Joselyne, (I sent you her photo yesterday) and she follows what's going on with this coffee from cherry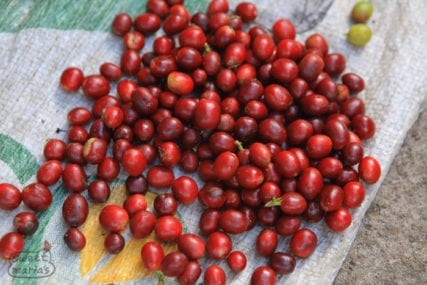 Either a flavor in the coffee, or referring to the fruit of the coffee tree, which somewhat resembles a red cherry.: Either a flavor in the coffee, or referring to the fruit of the coffee to store, where she becomes responsible for it. The only coffee we are offering from this group is their A1 (most dense grade of parchment) above screen 16 (largest green beans). So at least 50% and probably more of the women's coffee is not being offered as part of the special lot, but is being bulked with the rest of the ABK coffee, according to its grade and screen sizeFrom my perspective as a development person, the most interesting thing about this women's initiative is when it starts to influence the more general culture going on around it in the coffee farming community. Obviously, the women want to get a better price for their coffee if they can, by differentiating it in this way. They do take great pains with it, it is only their best coffee, so it might well end up being better in the cup than the average, although how much better remains to be seen. What the president says is that if they do get a better price, it will encourage men from other households (coffee is a male-owned crop in Rwanda, except in the case of women heads of households) to share their coffee farm with their wives, because it will benefit the family in general if the women's coffee can be sold for more than the average price for coffee of similar grade and size. Now this may seem obvious, but in fact it is truly revolutionary stuff. If the men can be motivated to share their coffee trees with their wives, things start to change in society. The women now have their own financial resources, they can choose what to do with at least some of that money. It empowers them economically, it increases their status in the community, it makes them more independent, it helps to even out the balanceSuggests a harmony and proportion of qualities, and implies mildness since no one quality dominates.: Balance is both an obvious and slippery taste term. It implies a harmony and proportion of qualities, and perhaps a of economic power between women and men. It sets an example to others, and spreads the benefits of coffee wider and more sustainably. This is true even within a single family, as the woman has responsibility for the children, but to some extent the man can spend his money how he likes.
I cupped it against various AA, A1 and A2 lots from other nearby coop lots, and found a very distinct, beautiful character in this coffee. The fragrance here has soft floral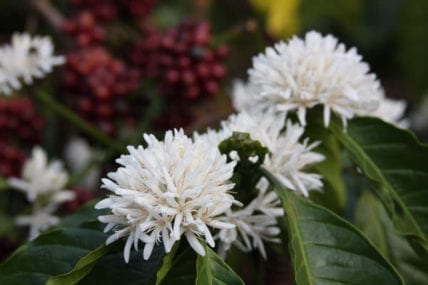 Floral notes in coffee exemplify the connection between taste and smell. Describing the taste of a specific flower is near impossible...we always default to "it tastes like it smells" which, admittedly, isn't the most helpful.  notes and (a theme throughout the cup) a sweet citrus note. The aroamtic is where the coffee comes to life; a bouquet of orange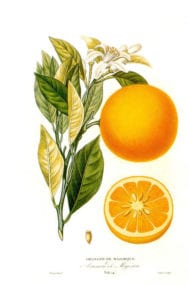 Orange aromatics and flavors are prized in coffee, whether they take the form of sweet orange flesh and pulp, or orange peel. Orange flavors or aromatics can range in degrees of ripeness, which also involves blossom, slightly winey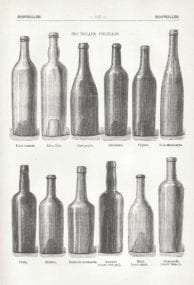 A taste term to describe a wine-like flavor with a similar perceived acidity and fruit, and some level of acetic acid. It is found most commonly in East African specialty coffees as well as in. The cup fulfills the promise of the aromatics: jasmine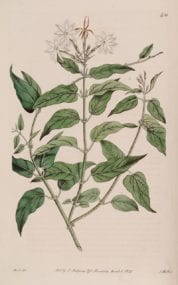 A very positive and intensely floral quality in coffee, usually with a strong aromatic component, reminiscent of jasmine flower or tea. There are many forms of jasmine; the common flowering vines, teas, potpourri, etc. Jasmine and citrus flowers, sweetnessSweetness is an important positive quality in fine coffees, and is one of five basic tastes: Sour, Sweet, Salty, Bitter, Savory (Umami). In coffee, sweetness is a highly desirable quality, and the green bean has, vivid aftertasteAftertaste refers to lingering residual sensations in the mouth after coffee has swallowed. It might be distinguished from "finish" which is the final sensations of the coffee while it leaves the mouth. Also see Afternose., and a remarkaby silkyA mouthfeel description indicating a delicate, light, elegant softness and smoothness. Usually refers to a lighter body than terms such as velvety, or creamy. bodyAssociated with and sensed by mouthfeel, body is sense of weight and thickness of the brew, caused by the percentage of soluble solids in the cup, including all organic compounds that are extracted from brewing (although not that heavy). This is still somewhat of a delicate cup, and really requires the right roast to reveal it's true character. My lighter City roasts were baked-tasting, under-developedUnder-developed refers to roast problems, usually too-light roasts. If a coffee is not roasted until the reactions responsible for the audible First Crack are completed, there will be astringent and un-sweet flavors (high trigonelline levels). It was better with a few days rest, but it never had a very "complete" profile. The sweetness has a sweet brown malt flavor, caramelly, and lingers through the long aftertaste. This is not a powerhouse cup, but roasted and brewed correctly, it is remarkably attractive, with Yirgacheffe and KenyaKenya is the East African powerhouse of the coffee world. Both in the cup, and the way they run their trade, everything is topnotch.: Kenya is the East African powerhouse of the coffee world. Both hints.