PanamaPanama coffee ranges from medium quality lower altitude farms to those at 1600 - 1800 meters centered in the area of Boquete in the Chirqui district near the border with Costa Rica. Some farms feature Cuppings, La Berlina
We have a new Panama coffee that arrived last week. It is from the La Berlina EstateA "coffee estate" is used to imply a farm that has its own processing facility, a wet-mill. In Spanish this is called an Hacienda. A Finca (farm) does not necessarily have a mill. (And Finca in the Boquete region, and rates alongside the finest Lerida Estate samples I have ever cupped. In fact, Lerida moved to a year-round production of which I am slightly suspicious (perhaps signaling the use of newer hybrid cultivars). While some Lerida mid-crop shipments are as seductive as ever, others that bear the Lerida name are acidy but simple. On the other hand, this Berlina is everything I could want from a Boquete coffee, even though I have passed over this one in past Panama cuppings. First impression upon brewing is that the coffee oozes with aroma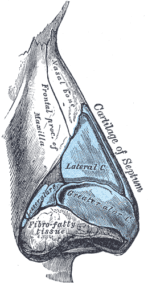 Aroma refers to sensations perceived by the olfactory bulb and conveyed to the brain; whether through the nose or "retro-nasally": The aromatics of a coffee greatly influence its flavor profile and come from the perception, citrusy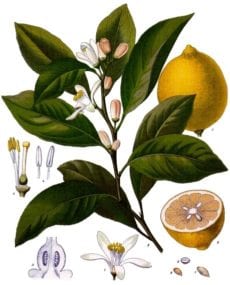 Qualities in coffee that are reminiscent of a citrus fruit; orange, lemon, grapefruit, kumquat, etc.: Qualities in coffee that are reminiscent of a citrus fruit; orange, lemon, grapefruit, kumquat, etc. Usually these terms imply a and fruityIn some coffee taster's lexicon, "fruity" means the coffee is tainted with fruit, and "fruited" means a coffee is graced by positive fruit notes. We don't exactly see the difference in terms of these two. It is both refreshing and complexThe co-presence of many aroma and flavor attributes, with multiple layers. A general impression of a coffee, similar to judgments such as "balanced" or "structured", with alternating berry-like fruity flavors, basil and bittersweetBittersweet is from the language of chocolate, and describes the co-presence of positive bittering compounds balanced by sweetness. It is directly related to caramelization, but has inputs from other roast reactions, as well as bittering. There's a touch of wineyness, nothing like the heavier winey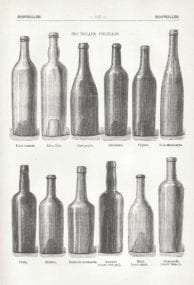 A taste term to describe a wine-like flavor with a similar perceived acidity and fruit, and some level of acetic acid. It is found most commonly in East African specialty coffees as well as in Kenyas. The aftertasteAftertaste refers to lingering residual sensations in the mouth after coffee has swallowed. It might be distinguished from "finish" which is the final sensations of the coffee while it leaves the mouth. Also see Afternose. is not long-lived, but it suits the overall cup profile of a clean, nippy, bright Central American coffeeCentral American coffee is known for its "classic," balanced profile.: Central American coffee is known for its "classic," balanced profile. Centrals are primarily wet-processed since the climate is too humid for dry processing and hence.
It's always fun to discover a diamond among the charcoal and this is the case with the Colombian Popayan ExcelsoA Colombian coffee grade referring to screen size of 15-16. In the traditional bulk Arabica business, Excelso is a step below the large bean Supremo grade, which indicates screen size 17-18.. It is no pedigree: a non-estate lot of 16-17 screen coffee from the Southern Popayan district, a grade lower than SupremoA Colombian coffee grade referring to screen size of 17-18 screen. In the traditional bulk Arabica business, Supremo was the top grade Colombia, with Excelso one step below at 15-16 screen. Neither of these refer and including peaberries. Many in the trade think Excelso can outperform Supremo in the cup due to the greater variety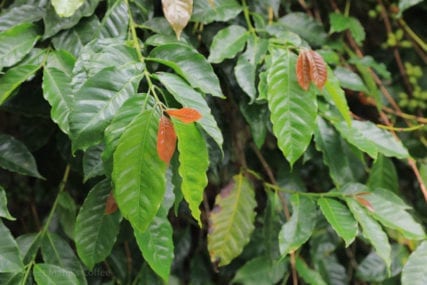 Hibrido de Timor abbreviated HdT is the interspecies hybrid of C. Arabica and C. Canephora (Robusta) that was found in Timor Leste in the 1940s. It has been the bases of plant breeding for disease of coffee seeds in the preparationPreparation refers to the dry-milling steps of preparing coffee for export: hulling, grading, classifying, sorting.: Preparation refers to the dry-milling steps of preparing coffee for export: hulling, grading, classifying, sorting. Sorting means using density sorters. In fact, larger Supremo size beans of 18+ screen may be simply swollen from too much rainfall at key growing times, and may not be from the higher altitudes which in many regions produce smaller, denser coffee seeds. In any case, this particular lot of Popayan Excelso is a lush, winey-fruity Colombian, with outstanding bodyAssociated with and sensed by mouthfeel, body is sense of weight and thickness of the brew, caused by the percentage of soluble solids in the cup, including all organic compounds that are extracted from brewing and great resonance on the palate. It is notably different from the Tuluni and San Augustin Colombians, and is much more reminiscent of the Colombians from the prized Narino district. It is cheap, far too cheap when considering its cup quality.
We are out of Timor, Java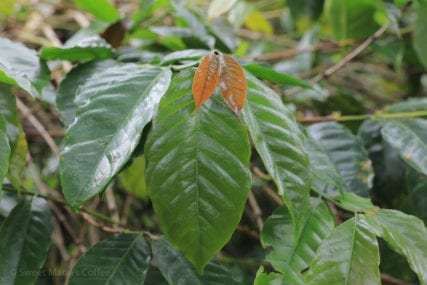 There are several types of Abyssinia, but they are not from Ethiopia but rather Indonesia. Abyssinia 3 = AB3. PJS Cramer, a Dutch plant researcher, introduced this variety in 1928, supposedly from Ethiopia seed stock. It was Government Estate, and Aged Java. It is best to run out when a new cropRefers to fresh shipments of green coffee within the first month or two of the earliest arrivals ... not quite the same as Current Crop, which means the most recent harvest. As a stable dried year is imminent, as it is in these cases. Early shipments of the Indonesians tend to be good, whereas mid-crop shipments of the Central Americans tend to be best (of course these rules are begging to be broken). So we will await the September samples and go from there … Its far better we choose to run out than ever offer a potentially old coffee. Yes, green coffee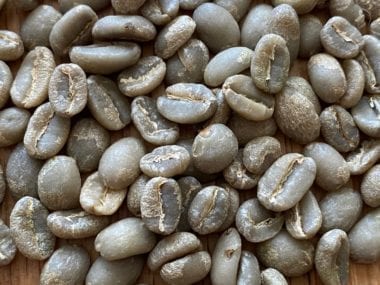 Green coffee refers to the processed seed of the coffee tree fruit. Coffee is a flowering shrub that produces fruit. The seeds of the fruit are processed, roasted, ground and prepared as an infusion.: Coffee lasts a long time but that logic only works of we, your green coffee supplier, prudently buys from new crop and current cropRefers to any coffee that has not been replaced by new crop shipments, even if it was shipped from origin many months before. See Past Crop and New Crop as well. lots, and sell through our coffee quickly, As for the later, we do!
The new issue of Tiny Joy explains our cupping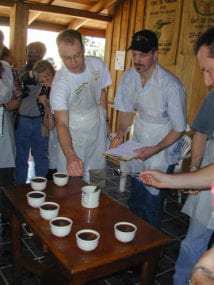 Cupping is a method of tasting coffee by steeping grounds in separate cups for discrete amounts of ground coffee, to reveal good flavors and defects to their fullest. It has formal elements and methodology in ratings in the Coffee Cupping Reviews at sweetmarias.com. Mostly, it focuses on why so many coffees rate in the 80's when we are using a 100 point scale. There IS a reason! I do enjoy comparing our cupping notes to other coffee sources. I find Coffee Review is a good source of information, and poetry. For example here is there review of Guatemalan Antigua La Tacita Estate (which we just received in stock at the shop):
Notes: La Tacita, one of Guatemala's (and the world's) finest coffees, is grown on the higher slopes of the Antigua valley.
Blind Assessment: Irrepressibly buoyant, superbly balanced. The acidity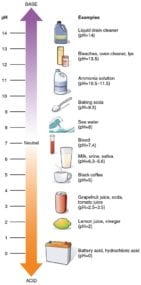 Acidity is a positive flavor attribute in coffee, also referred to as brightness or liveliness. It adds a brilliance to the cup, whereas low acid coffees can seem flat. Acidity can sound unattractive. People may shimmers in the heart of a meadow of floral-toned sweetnessSweetness is an important positive quality in fine coffees, and is one of five basic tastes: Sour, Sweet, Salty, Bitter, Savory (Umami). In coffee, sweetness is a highly desirable quality, and the green bean has. The aftertaste is clean, long, lavender. Exquisite, elegant, precious.
I wouldn't debate that it is an excellent, balanced cup with good complexity. In the lighter roasts it is lavender (but doesnt have THAT long of an aftertaste), and roasted a bit further (a couple snaps into second crackAfter First Crack, a roast reaction around 440 to 450 degrees that is distinguished by a snapping sound. Second Crack is the second audible clue the roaster-operator receives about the degree-of-roast, following First Crack. Whereas) there are sharp chocolate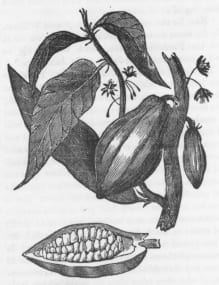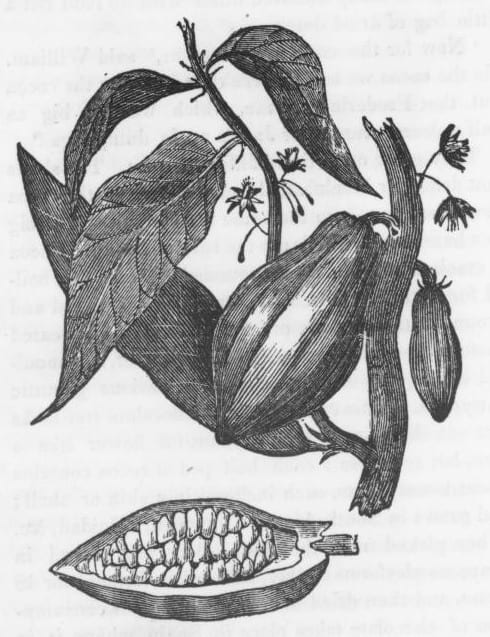 A general flavor or aroma term reminiscent of chocolate. But what type? Usually described with more specifics.: Chocolate is a broad, general flavor or aroma term reminiscent of chocolate. But what type? There are so notes that emerge. But it doesn't make me … shimmer in a meadow … it is after all a cup of coffee, not a psychedelic drug. Anyway, I do think La Tacita is the best Antigua I have cupped this year, by the measure of a football field or two, and not by a mile. And you should pick up a pound of Panama La Berlina and taste them side by side; a very interesting comparison for two coffees from very different growing regions! Great Panamas are basically underrated, Guatemalan Antigua is perhaps not "overrated" but it is at least a bit hyperactively rated…