Looking further into the future at coffees from the new harvest
The term "new crop" gets thrown around quite a bit, and it can be difficult to interpret exactly what people mean. We often talk about "new crop" landing when fresh coffee arrives. But in many cases, the actual "new crop" is just getting underway at this same time back at originIn coffee talk, it refers to a coffee-producing region or country; such as, "I was just at origin." Of course "Origin" for most product we use is not a beautiful farm in a temperate climate,.
Right now is a good example where we have several containers of fresh coffee from RwandaRwandan coffee was, at one time, rarely seen in the United States as either a Specialty grade or low-end commercial coffee. There simply was not that much coffee produced in Rwanda that went anywhere besides and BurundiBurundi coffee bears resemblance to neighboring Rwanda, in both cup character, but also the culture surrounding coffee. Burundi is a small landlocked country at the crossroads of East and Central Africa, straddling the crest of hitting our shores, when at the same time the coffee cherryOriginally coffee literature referred to the fruit of the tree as a "berry" but in time it became a cherry. It is of course neither. Nor is the seed of the coffee a bean. All is starting to mature on trees at Rwandan coffee farms. We won't receive that coffee until the very end of the year, but I think you get my point.
Be that as it may, the coffee landing now is from the latest crop that's available, and as fresh as you can get from that part of the world.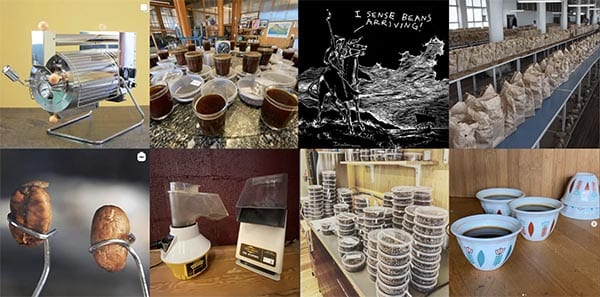 We are currently up to our ears in green coffee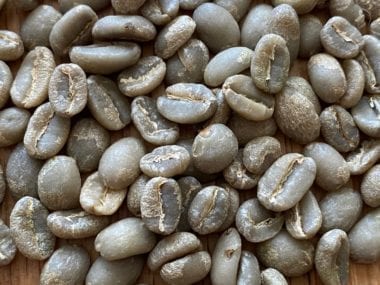 Green coffee refers to the processed seed of the coffee tree fruit. Coffee is a flowering shrub that produces fruit. The seeds of the fruit are processed, roasted, ground and prepared as an infusion.: Coffee samples from the new cropRefers to fresh shipments of green coffee within the first month or two of the earliest arrivals ... not quite the same as Current Crop, which means the most recent harvest. As a stable dried in several coffee origins, cupping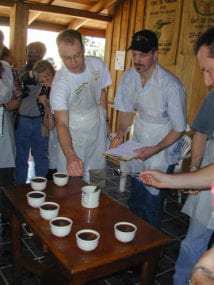 Cupping is a method of tasting coffee by steeping grounds in separate cups for discrete amounts of ground coffee, to reveal good flavors and defects to their fullest. It has formal elements and methodology in table after table in our Oakland lab. Of course, we won't receive these coffees for several months, but the work is underway to secure our volumes from some of our biggest coffee origins.
Under normal circumstances, we'd shoulder much of the cupping work at origin coffee labs. But these are anything but normal circumstances and travel is on hold for at least a few more months.
In Ethiopia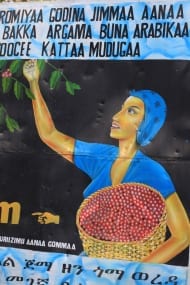 Ethiopia is the birthplace of coffee: it is in the forests of the Kaffa region that coffee arabica grew wild. Coffee is "Bun" or "Buna" in Ethiopia, so Coffee Bean is quite possibly a poor, the harvest is basically over and coffee lots from the new crop are being transported to mills in Addis Ababa. We've already logged nearly 100 samples, and contracts are being signed for shipments. With our first Ethiopia container shipping next month, the prospect of an early arrival looks promising.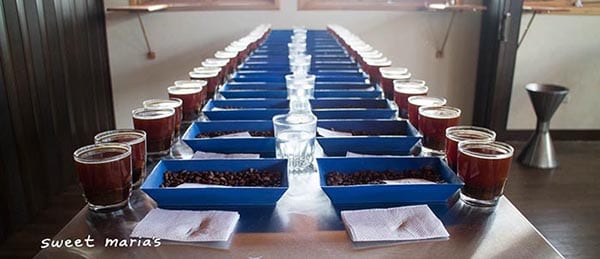 Parts of Central America are still recovering from the devastation caused by hurricanes Eta and Iota. While most higher elevation areas we buy from in GuatemalaGuatemalan coffee is considered a top quality coffee producer in Central America. Due to our proximity to Guatemala, some of the nicest coffees from this origin come to the United States. : Guatemalan growing regions (Huehuetenango, Antigua and Chimaltenango) were spared major crop damage, the hurricanes made for a longer than normal wet season, and as a result, a late harvest.
We've been in close contact with our partners in Guatemala who are reporting that volume in the highland areas wasn't affected and have already sent us our first box of farm samples. We're shooting for early coffee from Antigua and the surrounding areas, and are hoping for the same from some of our Xinabajul partners in Huehue, though the rains are still tapering off in some areas.
The harvest is winding down in Nicaragua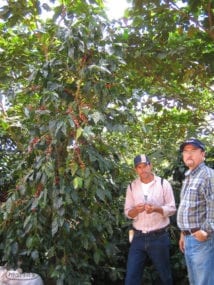 Nicaraguan coffees from the Segovia, Jinotega, Ocotal and Matagalpa regions are nice balanced cups. They often possess interesting cup character along with body and balance, outperforming many other balanced Central American and South American high-grown and Costa RicaCosta Rican coffee is typically very clean, sweet, with lots of floral accents. hey are prized for their high notes: bright citrus or berry-like flavors in the acidity, with distinct nut-to-chocolate roasty flavors.: Can a, though they too experienced later than normal harvests because of the heavy rains slowing cherry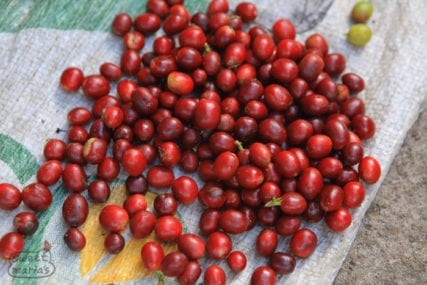 Either a flavor in the coffee, or referring to the fruit of the coffee tree, which somewhat resembles a red cherry.: Either a flavor in the coffee, or referring to the fruit of the coffee maturation. Our contact at Cafetalera Buenos Aires (Nicaragua) expects to have our first box of samples en route to us in two weeks. These include coffees from Finca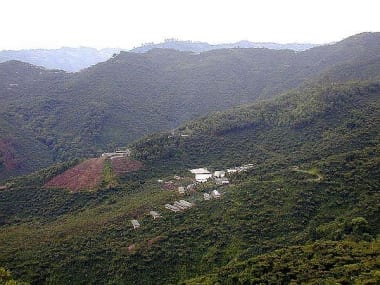 Spanish 101: Finca is the Spanish word for farm. Sometimes the term Hacienda is used to imply an Estate, which would mean the farm has its own wet-mill. A Finca does not necessarily have a Buenos Aires, La Laguna, Acopio Suyatal, and more.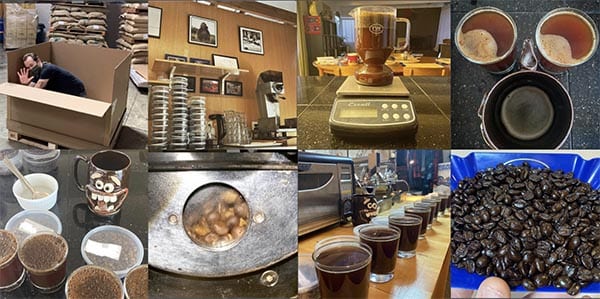 We spoke with our export partner in Costa Rica this morning and it looks like initial samples from Helsar micromill in the West Valley, as well as some coffees in the Central Valley, should arrive in the next two weeks. The harvests in Tarrazu and Chirripo always come a little later, and we're looking to late March as a realistic ETA.
Making buying decisions from fresh farm samples is just the first step in the long transcontinental journey ahead. After all the contracts are signed, the coffee still needs to be milled, loaded into a container and onto a shipping vessel, then unloaded once it reaches Oakland.
Check out our Green Coffee Outlook for a more detailed look at the transit status of specific coffees once they've been contracted. We update this list monthly.
Or live in the moment and check out our current green coffee offer lists on Sweet Maria's and Coffee Shrub.