Stay up to date on coffee we have coming down the pipeline and our latest green coffee arrivals schedule.
Green Coffee Notes for February 2021:
We currently have more coffee in limbo between the Port of Oakland and the Annex offsite coffee storage

Green coffee can be stored much longer than roasted coffee: Roasted coffee starts to lose its aromatics in 10 days after roasting. Green coffee can be stored months without degrading quality.  Very often the type

facility than we do on the water…that's a first!
I'm not complaining, just stating the facts. But containers are moving, and the folks responsible for that transport are all doing a fantastic job keeping the trickle constant despite the mountain of work they are up against.
For our part, we're keeping the conversation with our importers constant so that we are ready to take our incoming arrivals as soon as they are ready. All eyes are on our email inboxes awaiting "stripping reports" from the warehouse (the report that accounts for coffee coming off a 20 foot shipping container, signaling the coffee is finally available for pickup).
You'll see in our updates below that a lot of the coffees are marked "AT PORT". This status isn't entirely accurate as many of those have actually moved from the Port of Oakland and are waiting to be unloaded at the Annex.
What this means for the next few weeks is that we are having to shift around our new coffee additions in order to accommodate some of these delays. See the Upcoming Coffee list below for the latest update.
On the more distant horizon, we're wading through piles of Ethiopia

Ethiopia is the birthplace of coffee: it is in the forests of the Kaffa region that coffee arabica grew wild. Coffee is "Bun" or "Buna" in Ethiopia, so Coffee Bean is quite possibly a poor

and Kenya

Kenya is the East African powerhouse of the coffee world. Both in the cup, and the way they run their trade, everything is topnotch.: Kenya is the East African powerhouse of the coffee world. Both

samples from the current crop

Refers to any coffee that has not been replaced by new crop shipments, even if it was shipped from origin many months before. See Past Crop and New Crop as well.

and doing what we can to get fresh reinforcements here before Summer. Fingers crossed!
Upcoming coffees currently on the schedule to be added to our website: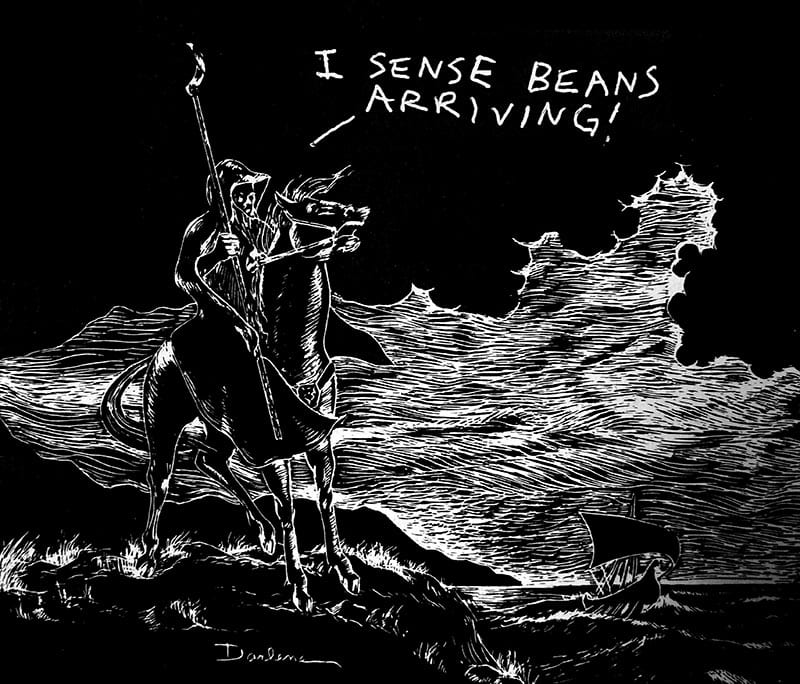 Incoming coffees currently on the water: