Natural coffee sounds good, right? Who wants un-natural coffee? Of course, by "natural" we are talking about dry processed coffees, as opposed to wet processed or washed coffee. I'll be honest; over time I have begun to shy away from fruityIn some coffee taster's lexicon, "fruity" means the coffee is tainted with fruit, and "fruited" means a coffee is graced by positive fruit notes. We don't exactly see... ...more naturals quite severely. The questions I ask when cupping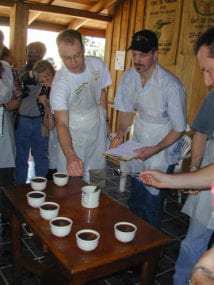 Cupping is a method of tasting coffee by steeping grounds in separate cups for discrete amounts of ground coffee, to reveal good flavors and defects to their fullest.... ...more them are: is the cup sweet? Is it a clean or a dirty fruit flavor? and will it last? (I mean will the fruit notes fade in a couple months and the cup just taste earthyEarthy is a flavor term with some ambivalence, used positively in some cases, negatively in others.: Sumatra coffees can have a positive earthy flavor, sometimes described as "wet... ...more and dull?) If the latter is true, then I am not doing anyone a favor by offering a coffee like that.
Coffee needs to be stable; if it's not stable you might be bummed out when you roast it in a few months and serve up a cup of dirt-flavored brew to unimpressed guests … and it would be my fault. Dry and wet processingThe removal of the cherry and parchment from the coffee seed.: Coffee is either wet-processed (also called washed or wet-milled) or dry-processed (also called wild, natural or natural... ...more are the dominant methods of processing, but there are other options; pulped naturals, wet-hulled, and various methods of forced de-mucilaged coffee that can result in a range of flavor styles. Knowing the difference in processes is, I would argue, more important than understanding flavor differences associated with any other factor, more so than varietal, or geographic originIn coffee talk, it refers to a coffee-producing region or country; such as, "I was just at origin." Of course "Origin" for most product we use is not... ...more. But describing all those differences and how they translate to the cup is for a different article. One issue with dry processed coffee is flavor stability, but we can add others.
The main defectIn coffee, a defect refers to specific preparation problems with the green coffee, or a flavor problem found in the cupping process. Bad seeds in the green coffee... ...more is under-ripe coffee cherries, which result in a range of bad cup flavors, from tight astringentAstringency is a harsh flavor sensation, acrid flavor, that provokes a physical reaction on the toungue, the tactile feeling of papery dryness. It can have saltiness, sourness and... ...more effects in the mouthfeelHow a coffee feels in the mouth or its apparent texture, a tactile sensation : A major component in the flavor profile of a coffee, it is a... ...more, grass and green vegetable flavors, and an unpleasant brightnessA euphemistic term we use often to describe acidity in coffee. A bright coffee has more high, acidic notes. : A euphemistic term to describe acidity in coffee.... ...more (not good acidity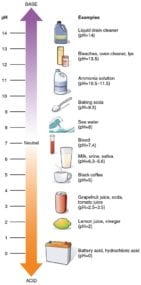 Acidity is a positive flavor attribute in coffee, also referred to as brightness or liveliness. It adds a brilliance to the cup, whereas low acid coffees can seem... ...more but a shrill sourness). When coffee fruit is totally green and makes it through to the roast, it lacks the chemical constituents to have a browning reaction and obvious "quakers" are seen in the roast, tan-colored coffee beans that will not brown no matter what! If the coffee cherries harvested to make natural coffee are not carefully hand sorted to visually remove these under-ripes, nothing will get them out. Some might be removed in dry-milling, on the densityThe density of a coffee bean is often taken as a sign of quality, as a more dense bean will roast more with a better dynamic. The density... ...more table, but many will make it through.
Another problem is in drying the coffee; naturals need more heat and longer times to dry. Ideally they are dried on raised bedsRaised beds, also referred to as "african-style beds" are elevated beds used for drying coffee when dry-processing.: Raised beds, also referred to as "african-style beds" are elevated beds... ...more that employ both the heat of the sun and convective air movement from all sides. To dry effectively, the bed of cherries must be laid out thin, and the climate must be conducive. In so many places that are perfect for drying naturals, Hararghe zone in Eastern EthiopiaEthiopia, formerly known as Abyssinia, or a coffee cultivar: Ethiopia, or more specifically the Empire under Haile Selassie,  was known as Abyssinia. The name is Latin, derived from... ...more or the mountains of YemenYemen has a coffee culture like no other place, and perhaps some of what we enjoy in this cup is due to their old style of trade...: Technically,... ...more for example, I have seen moldy skins on natural coffee cherries. Either the coffee was re-wet by a sudden rain, or dried too slowly and the fruit fermentedAs a defect flavor, a fruit quality in a coffee that is excessively ripe, toward rotten. Fermented flavor can be the result of poor wet-processing, over-ripe cherry, or... ...more or rotted in the meantime.
Not only will this make for bad coffee, it is dangerous. Mycotoxins and Ochratoxins result from this kind of fungal infection. Add to this that the demand for the crazy fruitedIn some coffee taster's lexicon, "fruity" means the coffee is tainted with fruit, and "fruited" means a coffee is graced by positive fruit notes. We don't exactly see... ...more flavors of naturals. And the fact that doing a natural is an effective way to take a mediocre low-grown coffee and give it character, or add another product varietyA botanical variety is a rank in the taxonomic hierarchy below the rank of species and subspecies and above the rank of form (form / variety / subspecies... ...more to a farm's lineup. All this has induced many growers to start making "micro-lot" naturals. These come from areas that never produced them before, and do not have the climate to dry them correctly. I should know about this; I have specifically asked farms to produce naturals for Sweet Maria's. Some of the results have been good, if the farmer understands the project, is there to supervise it, and can dry the coffee quickly and safely.
At other times it has resulted in some of the most failed coffees ever (and ones you have not heard of, unless you bought our "Thumbs Down" coffee called "PanamaPanama coffee ranges from medium quality lower altitude farms to those at 1600 - 1800 meters centered in the area of Boquete in the Chirqui district near the... ...more Experiment Gone Awry.") There is a "bigger picture" issue here too. Natural coffees have a heavy overlay of "process flavor" that can obscure varietal character and other aspects of origin character; climate, altitude and such. Process flavor is always present in any coffee; we have to process coffee to get the dried green bean out of the fruit. But in naturals it has such a heavy bearing that, along with "degree of roastDegree of Roast simply means the roast level of a coffee, how dark it has been roasted.: Degree of Roast simply means the roast level of a coffee,... ...more," it becomes the embodiment of all the cup flavors. If so, what does it mean if the natural coffee is from Harar or Kembata or Jimma or Sidamo? In the past those names have had very different meanings in relation to the value of the coffee. But can cuppers distinguish innate character of these different naturals? Or are they really just noting how many quakersA quaker is an industry term to describe under-ripe, undeveloped coffee seeds that fail to roast properly.: A quaker is an industry term to describe under-ripe, undeveloped coffee... ...more are in the cup, and if the natural was dried and prepared well? So does that reduce coffee "origin" simply to a trade name, rather than something that tastes different because it comes from a different place, a different soil, climate, altitude and seed type?
In the end, does this mean that a natural is more like a commodity coffee than a specialty coffee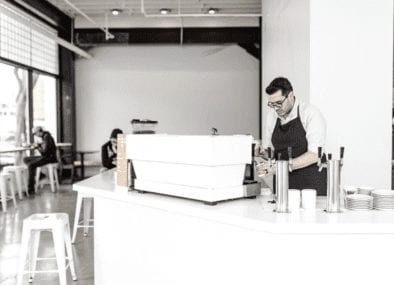 Specialty coffee was a term devised to mean higher levels of green coffee quality than average "industrial coffee" or "commercial coffee". At this point, the term is of... ...more, that it is exchangeable with any other natural processed to the same standards? Does that help the farmer? I pose these questions and criticisms not as some disinterested person; I buy naturals! No, I am not going to be Mr. Natural, or pin much of our business to having great naturals. But a well-processed natural from Ethiopia or BrazilBrazil is a coffee giant . As Frank Sinatra sang, "they grow an awful lot of coffee in Brazil".: Brazil is a coffee giant . As Frank Sinatra... ...more will have a place in our lineup.
Sweet Maria's is about offering variety, and if I define quality in rigid terms, we end up excluding too many good and valid coffee flavors. Process flavors are valid flavors in coffee, and if they come from a place that historically produced naturals, if this production is intrinsic to the local coffee culture, if it suits the climate and water restrictions of the area, and if they can repeat their process to have consistent quality, heck yeah, we buy it. But I also value the opinions of the handful of quality-oriented roasters I know who won't touch them. These people find the logic of the coffee-buying market to be inconsistent at best, deceitful at worst: Why do we fault any wet-processed Central America coffee (for example) if there is a hint of pulpyCan refer to fruited flavor or sometimes mouthfeel. In terms of flavor, which is how we normally use it, pulpy fruit, it tends toward the rustic side of... ...more process-related fruit in the cup, and go ga-ga over it in a natural Ethiopia coffee? Want to confuse the heck out of a good cupperOne who cups, or tastes and evaluates, coffee.: A cupper is a person who performs the somewhat formal analysis of coffee quality, called cupping. See the definition of... ...more in GuatemalaGuatemalan coffee is considered a top quality coffee producer in Central America. Due to our proximity to Guatemala, some of the nicest coffees from this origin come to... ...more? Take them a Yemen coffee and a SumatraIndonesians are available as a unique wet-hulled or dry-hulled (washed) coffees. Giling Basah is the name for the wet-hulling process in Bahasa language, and will have more body... ...more coffee, and tell them about your Moka-Java blend. They will wonder to themselves if you have any sense of taste, and why they are wasting their time showing you fine Guatemala washed coffees when you turn around and buy grossly defective coffees from other places.
I can't take on the schisms of the whole coffee trade; addressing my own are enough. Today I add a natural Brazil to our offering list. I know it will be popular, and it's not cheap either. It's from an organicGrown without the use of artificial fertilizers, herbicides, etc.: Organic coffee has been grown according to organic farming techniques, typically without the use of artificial fertilizers. Some farms... ...more farm that's biodynamic certified too. (They have a ritual and bury bull horns from adjacent ranches each year, some sort of quasi-New Age entombment. I think they fill the horns with bullsh#* too, which seems very appropriate). The cup has a ton of bodyAssociated with and sensed by mouthfeel, body is sense of weight and thickness of the brew, caused by the percentage of soluble solids in the cup, including all... ...more, low acidity, grown around 1200 meters, a range of tropical fruit flavors, earthy chocolate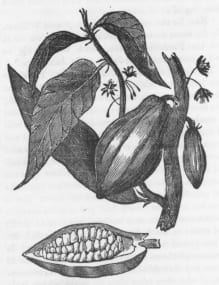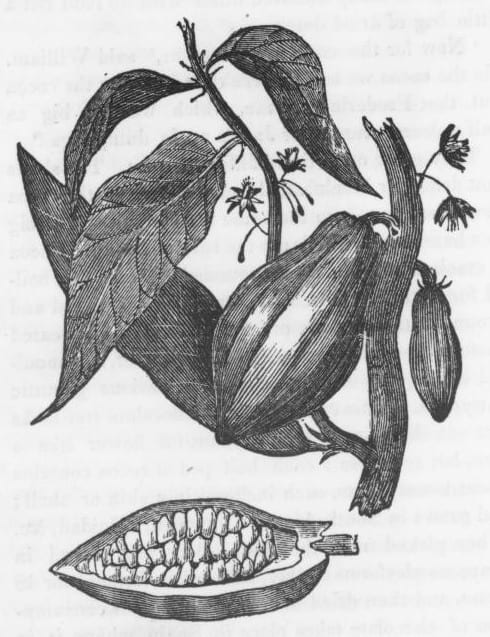 A general flavor or aroma term reminiscent of chocolate. But what type? Usually described with more specifics.: Chocolate is a broad, general flavor or aroma term reminiscent of... ...more roast flavors, a little wood in the finishSimilar to aftertaste, but it refers to the impression as the coffee leaves the palate. Aftertaste is the sensations gathered after the coffee has left the mouth. We... ...more. It is sweet. It is not super clean, but not dirty either. It is certainly not hideyA rustic smell or flavor of animal hides, similar to leathery.: This descriptor is somewhat reminiscent of the smell of animal hides, similar to leathery. It is not... ...more or leatheryAromas or flavors reminiscent of leather, a very rustic quality and not necessarily a defect.: This descriptor is somewhat reminiscent of the leather, and is sometimes distinguished as... ...more or moldy. The fruit is ripe, winey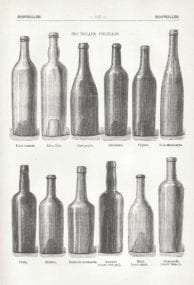 A taste term to describe a wine-like flavor with a similar perceived acidity and fruit, and some level of acetic acid. It is found most commonly in East... ...more, but not fermentyA defect flavor, a fruit quality in a coffee that is excessively ripe, toward rotten. This often takes the form of vinegar-like aroma and flavor. Fermenty or vinegar... ...more. People will love it. I will feel ambivalent. Thompson
The Holiday Season
It is still the holiday season – all the way into January. I usually think the holiday madness lasts until the first week of February, right about the time that folks get their credit card statement covering their seasonal excess….. Being in retail makes a person more Grinch-y than usual, and I am guilty as charged. We do work as quickly and efficiently as possible but please understand that our usual 24-hour turn around on orders does not apply during December and January. We try, we really do, but the volume of orders slows us down. No matter how fast we can type – we are still human. So please don't be alarmed if we are a bit slower in processing orders or answering email, we will catch up and get back to you.
Do let us know about problems as soon as you can so we have a chance to fix them. UPS and USPS generally see big increases in package volumes for the holidays- so damaged and lost packages are more likely. We think UPS, all faults considered, does a much better job in the holidays than Priority Mail We are closed for Christmas December 23rd through 26th, open December 27 through 29th, and closed December 30th and 31st for New Year's Day holiday. We re-open for 2011 on January 3rd. Maria Sweet Maria's Coffee 1115 21st Street, Oakland CA 94607 www.sweetmarias.com [email protected]